Branding & Design Trends For 2019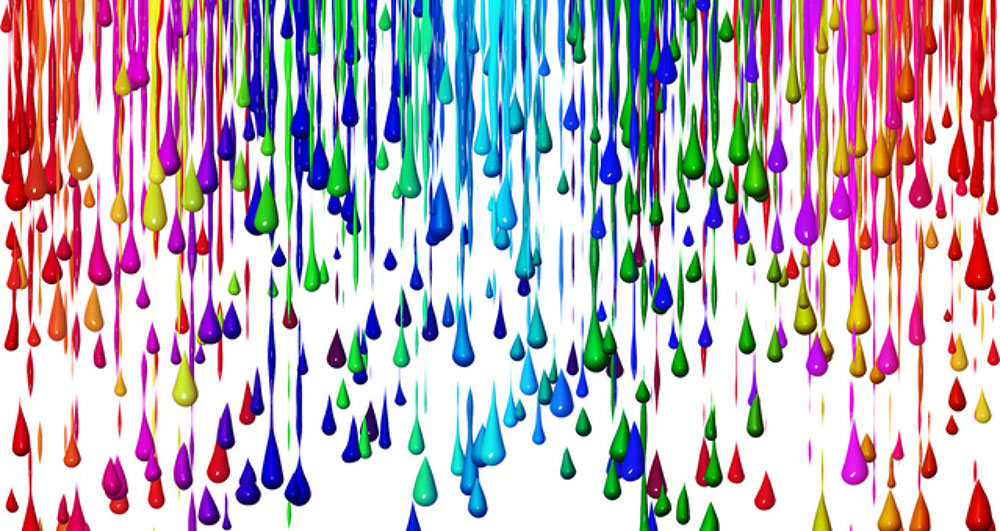 As 2019 gets underway, we asked Coley Porter Bell's CEO, Vicky Bullen and ECD James Ramsden what's in store for branding and design in the year ahead.
From brand inclusivity to visual differentiation to brand sustainability and more, they suggest that this year we'll see trends from the last few years or so mature into a more mainstream position.
Here are their predictions...
Brand inclusivity
Brands will continue to embrace a more authentic reflection of the people we are and the things we care about. A broader set of brands will celebrate individuality, support freedom of expression, have a point of view and communicate social issues that matter to people. For example, 2019 has started with brands in the male grooming sector exploring how to re-frame todays idea of masculinity…
This means designers will be breaking down the tired design codes of yester-year and evolving them into fresher, more nuanced visual ideas across everything from content to tone to imagery, colour and design. This will also be nudged by a shift away from brands reflecting people with a flawless appearance, as we celebrate the beauty of imperfection and authenticity - think Fenty. Does this mean that brands and their identities will follow this trend and be less 'perfect' in how they present and manage their visual and verbal identity? An interesting idea.
From voice to voice and sound
Last year everyone was talking about 2018 being the year that voice really took off. (And yes, I wrote about it last year on the Ogilvy blog too!)
But (here comes the 'Googled' statistic) there are now more than 1bn Google Assistants and over 100m Alexa enabled devices in operation, meaning a quarter of US households have a voice assistant in the home. If you are a brand and haven't already done it, it's definitely time to face into the 'How do I define the voice and sound palette for my brand?' challenge. It's only going to continue to grow over the next few years as we see voice and sound 'follow' customers around environments, cars, gadgets and more as it becomes an increasingly natural, contextual and fluid way to connect people, brands and their services.
This is still a very difficult challenge for designers and clients to creatively define as voice and sound is so subjective. What sounds 'trusted and confident' to me, I'm sure, is very different for you. This may well end up becoming a real 'distress purchase' for clients throughout 2019 as sound and voice become an increasingly essential part of the mix. We will see brands jostle for advantage across the platforms, and creative agencies with brand at their heart will continue to build out this experience for their bravest, most forward-thinking clients.
A return to visual differentiation
Brands are poised to return to a more expressive and visually differentiating approach to creativity. Over the last few years we've seen many brands and their identities evolve into a state of homogenization. Many logos, brands and websites in a variety of sectors are joining the crowd and adopting increasingly similar visual attributes. (We've all seen the posts on LinkedIn). It seems its mostly down to ensuring that brands 'work online' and have a 'digital first' outlook (table stakes in today's world of brand). But, there's a sense of irony here as the volume of 'fragmentation' brands have to embrace, combined with the ever-shortening attention span of users, is only making it harder for brands to 'stand-out'. And at the same time we are evolving and designing less and less individuality and distinction into many well-known brand identities.
Now, you could easily argue that brands aren't solely defined by their logo, and of course, we all know they aren't. But, I do remember the days when all we ever talked about was 'differentiation', which it seems is what is starting to become less important at both a core identity design level and often their broader application or experience too. Shouldn't we be designing brand identities that strike the right balance between being distinctive and memorable, and also working beautifully online? And that goes for the logo, the digital environments and everything in between.
One example of where we are seeing a challenge to homogenization is FMCG. Many categories are having their traditional 'design codes' turned on their head as new or artisanal, challenger brands come along and create a completely new way to interpret a tired category. This creates phenomenal 'stand out' on shelves and on screens and is challenging designers and creatives to think hard about what design cues to bake in to design and help people find what they're looking for, whilst also offering something delightful and new.
This sits right at the heart of 'design' and is a big one for brands to be thinking about over the next few years.
Brand sustainability
When it comes to the impact a brand has on the world and its environment, we are going to see more and more brands move from 'saying to doing' as customers demand more transparency, care and honesty from brands.
There are already organisations with sites and apps that curate and connect customers to suppliers and brands that offer more sustainable items and methods of production, even credit cards that reward you for spending your money with organisations that show more care for the world. This will penetrate every sector more deeply over the next few years as brands look at how they can use design to help them bring goods and services to customers more effectively, efficiently, safely and consciously. Already this year has started with pilot schemes from supermarkets exploring a more limited use of plastic in grocery aisles.
Over the last couple of years, we have seen everything from fashion brands upcycling to hotels converting to refillable toiletries. Changes like these will continue to give brands new design challenges as they explore how to innovatively balance understood design codes with those of environmental consciousness. But thinking beyond that, how we design websites, packaging and create campaigns and content will be affected in many ways. The job for designers and creatives will be to discover ways to transparently share the often fascinating sustainability story behind the brand. This is where tech and AR can play a purposeful role, there are over 10 million interactions between customers and 'smart packaging' each year and this is going to continue to increase giving brands the opportunity to share how items are designed, created, shipped and more. 
More predictions from across the business with Behavioural Science trends for 2019 here and wellness trends here.
Interested in bigger, bolder ideas? Sign up for our newsletter for more insights on how brands can make an impact on the world.
Share