Live From #Nudgestock2019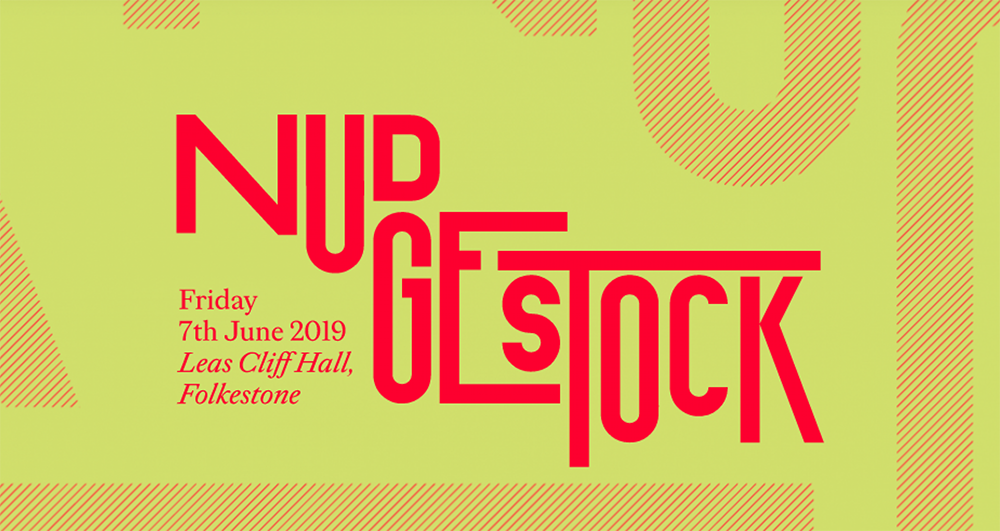 For one day in June, Ogilvy Consulting's Behavioural Science Practice as part of Ogilvy UK takes over a clifftop pavilion on the south coast of England for Nudgestock. The annual event brings together an eclectic mix of thought leading talks and behaviour case studies. All interspersed with a suitable mix of drinks, mingling, ice cream stalls and revelry.
Now its seventh year, Nudgestock is hosted by Ogilvy UK's Vice Chairman Rory Sutherland and plays host to some of the leading thinkers and practitioners in behavioural science, marketing and creativity. 
This year's speakers included Spotify's Chief Economist Will Page alongside University of Chicago Booth School of Business's Milena Bogdanova Bursztyn, Head of Uber's Applied Behavioral Science team Candice Hogan, Father of Heuristics Gerd Gigerenzer, Global Tech Ethnographer Tricia Wang and many more. There was insight from cutting-edge behavioural research, the latest case studies from around the world showing successful nudges in the real world, plus tips and best practices from the field's leading practitioners.
Mike Hughes and Jordan Buck of Ogilvy Consulting's Behavioural Science Practice were on the ground at Nudgestock collecting the latest insights and thinking from speakers and attendees.
Listen to the latest episode of Ogilvy's Behavioural Science podcast, OBehave! for the action from the ground here.
Want to catch up on the full talks from Nudgestock 2019? View them on YouTube here.
Plus, for more from our speakers check out our Q&As with Spotify's Will Page, University of Colorado Boulder's Dr. Stefanie K. Johnson, German psychologist Gerd Gigerenzerand HOLD's CEO & Co-Founder Maths Mathisen.
Interested in bigger, bolder ideas? Sign up for our newsletter for more insights on how brands can make an impact on the world.
Share