The Inaugural B2B Marketing Martech Awards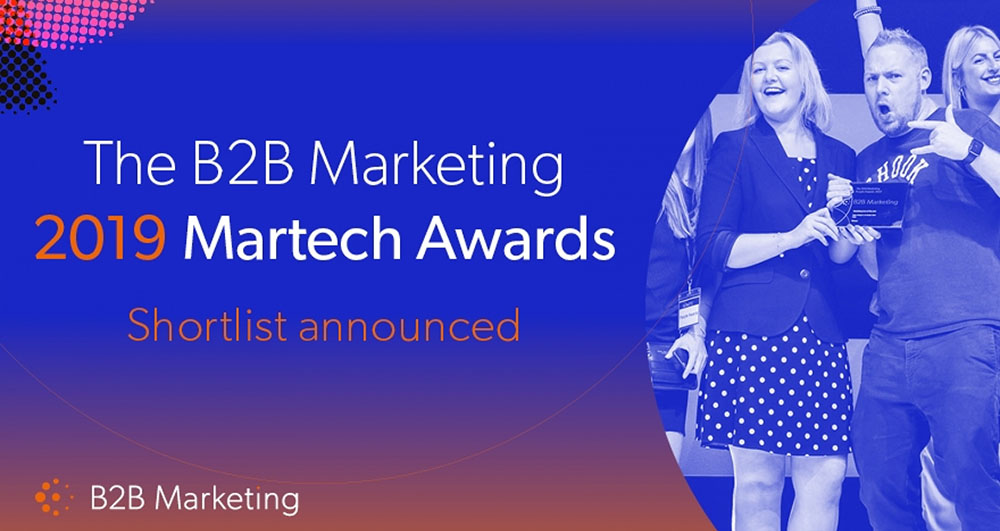 Congratulations to all the winners of last night's inaugural B2B Marketing Martech awards, looking at some LinkedIn posts a good time was had by all!  I had the pleasure of judging a number of these prestigious awards and I must say the standard of entries was generally very high and showcased our industry to its very best. Thank you B2B Marketing for organising such an event – a true credit to you and one which I'm sure will grow into the premier awards for our industry.
Several themes struck me as being common to the winning entries. Firstly, it was encouraging to see the smaller Martech solutions competing head on with the industry giants in being able to deliver compelling customer engagement solutions spanning multiple channels in real-time.  Secondly, it was a pleasure to be presented with real world solutions that made a business difference without claiming to be driven by artificial intelligence or some mad scientist black-box algorithm, but instead relying on the "old fashioned" marketing principles of research, data fuelled intelligence and relevance.
A word of congratulations must also go to Marketo for providing the platform for so many winning and highly commended entries. 
These awards are clearly only going to gain in importance within our industry, and so they should. They will showcase what is great about B2B marketing and demonstrate that B2B Martech is no longer the poor relation of its bigger B2C cousin.
As for next year's awards I have one plea to the larger network agencies – please enter, and yes that includes us!
One final note, and a tip for anyone entering next year - the old exam adage of making sure you answer the question would serve some entries well. Remember also, the awards celebrate excellence in Martech so please big up not only the technology deployed but use this is an excuse to indulge your inner techie self and wax lyrical about data feeds, integration points, synchronisation, and above all else the customer benefits.
Interested in bigger, bolder ideas? Sign up for our newsletter for more insights on how brands can make an impact on the world.
Share