#OgilvyCannes: From The Ground, Day 1 & 2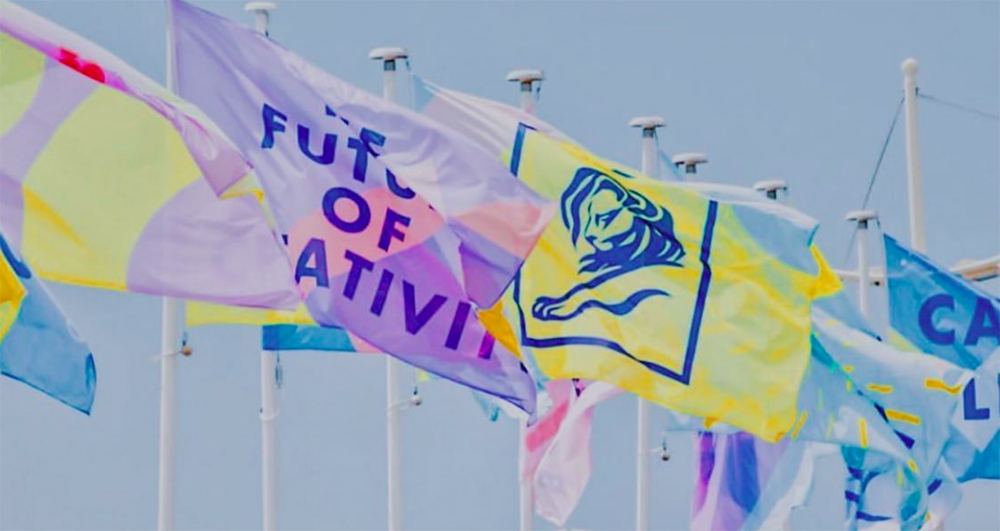 You know it's Cannes Lions week as soon as you touch down at the airport - the flight over is abuzz with colleagues and friends, old and new, speculating what's in store, their award picks and their plans to make the most of the Croisette during the festival. There's a palpable energy in the air as hundreds of promising Young Lions, agency folk, brands, technology companies and even management consultancies descend upon the festival, all vying for share of voice amongst over 600 programmed speaking events.
As you venture further into the town, as if a mirage, the beach is dominated by sizable structures, housing immersive experiences, networking sessions, inspirational messages…and of course a fair share of free merchandise. You take shelter in one of the many hotels dotted along the walk, promising the all-important electricity outlets to charge your devices and some welcome shade from the beating sun, however welcome it is from the dreary London 'summer' skies.
Within minutes you hear discourse around brand purpose, diversity and inclusion, technology, the next frontier for advertising, and much more. So, amidst the bustle of running up and down the Croisette to catch the best and brightest - here are the predominant themes we've observed:
Video hasn't quite killed of the radio, or the audio star
Saying we live in an era of bombardment is an understatement. We've grown accustomed to thinking the power of compelling content has to be in video or image. In reality: there's still an increasing growth and demand for audio to be utilised in storytelling. Brands such as General Mills joined Ryan Seacrest and Ogilvy CCO Leslie Sims to showcase that brands can harness the power of sound to communicate to audiences in a considered way, but it's about crafting a real story.
National identity is making way for attitudinal communities
Explored both by The Drum talking to brands like Spotify and Bloomberg Media Group and the IPA chatting to founders of boutique agencies, where you come from and your age in terms of audience segmentation isn't enough to fuel exceptional creativity. Nationalism is still prevalent, but people are more closely affiliated with neighborhoods, their shared interests, and popular culture. When Spotify harnessed data to debut billboards in New York neighborhoods calling out the most popular artists in that neighborhood (apparently Williamsburg is Bieber crazy - who knew?!) that had local impact which then spread to global reach. With the concept of identity more fluid than ever before, it's critical for brands and agencies to take stock of audiences as truly multi-dimensional.
There's opportunity in 'distraction'
Focusing on multiple devices and touchpoints means our attention spans have taken a beating in the past few years. But that doesn't have to be a bad thing for people, or for brands. Pinterest's CMO Andréa Mallard explained how the ethos of the social platform isn't too dictate where people's attention wanders - but rather to allow brands and people to awaken their creativity. "Inspiration is the new aspiration".
Start your own agency - but not in the traditional sense
Diversity and inclusion has been on the agenda for essentially all organizations present in Cannes. Whether it's the Inkwell Beach dedicated to inclusion in the industry opened for the first time, the Female Quotient, big brands making a big commitment to meaningful inclusivity in campaigns, there's promise for change in the air.
A few sessions, including Laura Dern, most known for being on Big Little Lies in conversation with WarnerMedia Entertainment and Vanity Fair, and a 'Badass Women' panel with Bank of America and Cindy Gallop, championed a world where there doesn't have to be a delineation between female filmmaker or creative and male - people are just creatives. Starting your own agency isn't about starting a business (although that's great too!) but about creating an environment where you truly have agency over yourself, your passions and your aspirations.
Don't shy away from weird! 
Both next generation talent and seasoned industry leaders have said, the world of the internet and social media is a weird place. As humans, we're wired to be excited and intrigued by the unexpected. So - embrace it! Weird ideas which might not seem to fit with convention could have the potential to capture a group, a nation, or even the world.
Interested in bigger, bolder ideas? Sign up for our newsletter for more insights on how brands can make an impact on the world.
Share