Getting Future-Ready with Marketing Transformation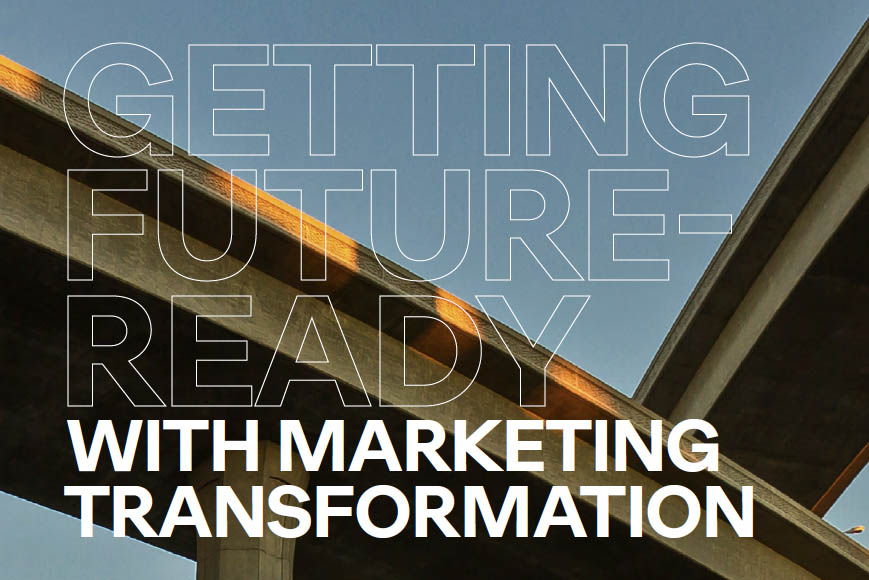 Over the past two years, the world has seen some of its most uncertain times in recent history; a global pandemic, supply chain issues, the cost-of-living crisis, inflation, political unrest, and now conflict in Europe.  These events have presented consumers worldwide with unprecedented challenges and pressures and as a result brands have felt the brunt. Some did not survive 2020, while others managed to do so by the skin of their teeth. On the other hand, some brands thrived and their commercial success and customer base surged. These are the ones who are best set for any potential turbulence the future may bring. 
Now is the time for CMOs to pivot their marketing strategy to ensure they, their teams, and their customers are set for a potential myriad of life-altering events, the likes of which we've seen in a highly unsettling twenty-four months. The collective immediate future will be just as disruptive. Brands will have to embrace the Metaverse, battle the post-covid war on talent, and adapt to AI-based marketing technology, all while their customers brace for the highest inflation rates in over forty years.
Such strategic change must be done with careful consideration of people, both inside and outside of the business. Customer Experience will become the key brand differentiator in years to come. Delivering customer quality at every stage of products and services is vital and can only be achieved through genuine understanding of consumer need, want, and expectation.
People no longer care for façade or valueless brands, whether they're consuming the marketing content — or creating it.  Therefore, organisational structure must be laden with the skills and tools provided by the staff and talent to make it land.
The discord and panic to survive will likely see many brands being tempted to collect endless data in the hope of understanding new consumer attitudes, but without proper insight and direction this will be redundant and could be more detrimental than it is helpful. The brands that truly armour themselves to be future-ready are the ones who successfully navigate a customer-centric marketing transition. As a result, CMOs have never had a more important role in ensuring and defining their business' survival.
Read the white paper in full here.
Interested in bigger, bolder ideas? Sign up for our newsletter for more insights on how brands can make an impact on the world.
Share