Up Close With Ann Higgins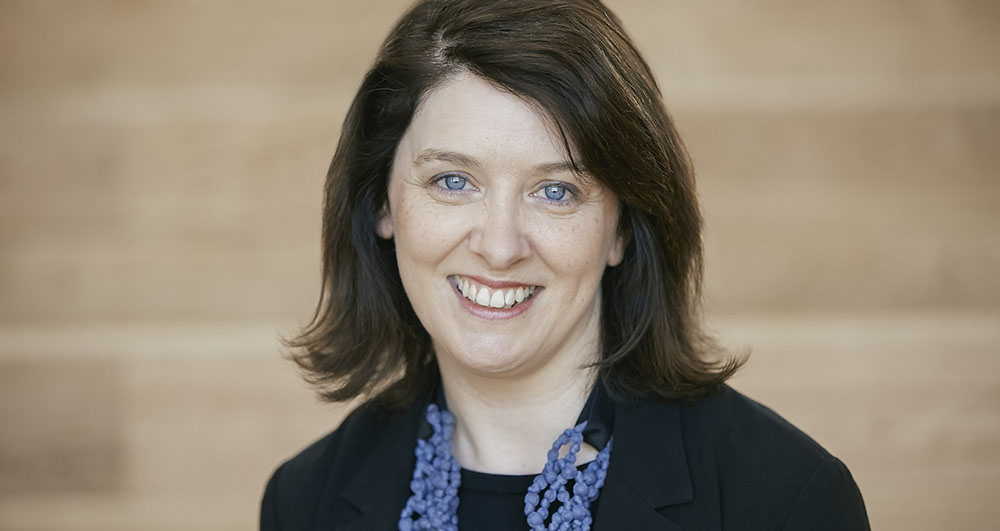 Following Ogilvy Consulting being named among the UK's leading consultancies by the Financial Times for the second consecutive year, we caught up with Ogilvy UK's Chief Consulting Officer Ann Higgins to find out more about the ranking, her ambitions for the business this year and the importance of 'Brand'.
Ogilvy Consulting has been acknowledged in the FT for a second time this year – in a list based on peer and client feedback. How have you done this?
When we started, we knew that building a strategy and innovation consulting group at the heart of such fantastic creative company was an advantage, but we were also aware we were breaking into a new space and we were more than prepared for that. Clients, especially in today's world of disruption and transformation, are grappling with complex questions. They need strategic advisory and analytical rigour that can help tackle those challenges – but they also need to be action-oriented and get solutions into market. Our approach brings creativity into problem-solving, leverages a deep heritage in 'Brand' and goes beyond theory into action.
There has been much discussion in the industry about traditional management consultants entering the creative agency space, but I think what we're doing and our growth is testament to the fact that there is a major role for creative businesses in the consultancy space. In the next few years, I imagine the lines will blur significantly between these two worlds – and we're out in front of that change.
The CMO is usually the guardian of 'Brand' for companies – how do you see that role changing in organisations?
Businesses are being disrupted across all verticals, with even more change and flux than ever before. As well as the job of re-inventing the Marketing function, as the guardian of the brand, the CMO has a key opportunity to be the galvanising force that brings a North Star and stable foundation to enterprise-wide change. One of the key trends we see for 2019 and beyond is the rise of the CMO as a change agent, using the power of 'Brand' to set the course for employee and customer experience, and for the role of technology in delivering it.
You mention 'Brand' as a driver of what you do in the space. Why is it so important?
Our purpose in Ogilvy Consulting is to help future-proof brands and businesses. Brand distinctiveness drives relevance, differentiation and ultimately shareholder value.
Recently, there has been a tendency to tackle transformation from a technology perspective. Mastering tech is important, but if all brands follow that route, it's a path to non-differentiation – the same tech stack, delivering the same customer journey. That's why we approach transformation first through the brand lens – what is our purpose and our positioning? – apply that across the customer journey, the employee experience and ultimately define how technology can help deliver it.
What are Ogilvy Consulting's ambitions for 2019?
We want to continue to help clients tackle some of their most complex challenges through our fresh and creative approach to strategy and innovation. Key to this is retaining our entrepreneurial spirit, energy and startup culture.
A major area of focus where we see clients asking for support is in uniting the Brand Agenda and the CX Agenda – all too often siloed, they need to be connected. Through our Digital Transformation consulting practice, we plan to not only help clients set the roadmap for the future, but also connect into Ogilvy's deep capability in Experience Design and the MarTech Centre of Excellence, to make those future visions a reality.
To find out more about Ogilvy Consulting, click here.
Interested in bigger, bolder ideas? Sign up for our newsletter for more insights on how brands can make an impact on the world.
Share