Philips Pledges To 'Make Life Better' In Shouting Men Campaign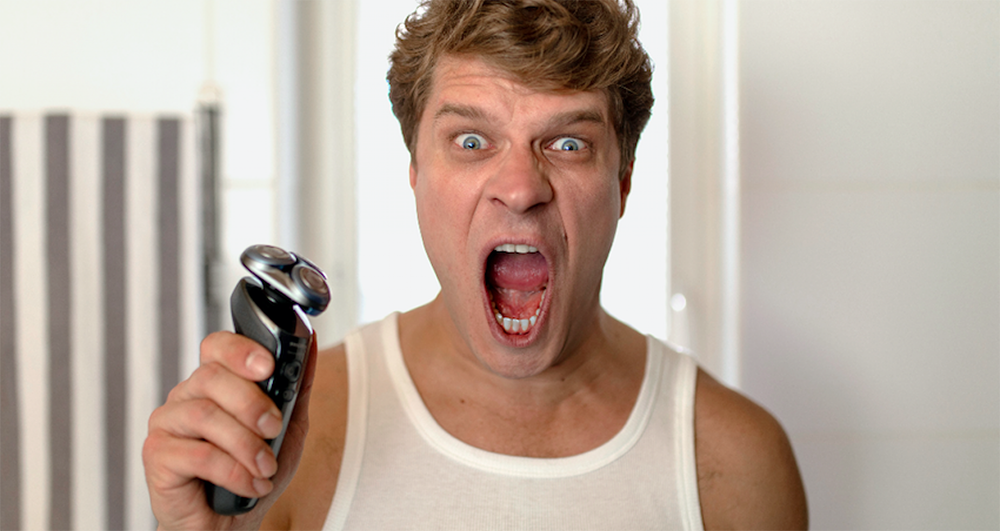 Philips and Ogilvy, under the overarching 'make life better' umbrella, introduce the latest manifestation of the message with a new campaign targeting men in the male grooming category.
In the latest example, Philips seeks to make life better for men, by creating an environment for them to be true to themselves. In 2019, the biggest killer of UK men under the age of 45 is suicide. The reason? Men are afraid to express their feelings and share what's going on inside. They feel too ashamed to do so, or do not "want to make a fuss". Unlike many potentially 'preachy' shaving campaigns recently, Philips takes a more positive approach. This means encouraging men to follow their gut instincts and do what feels right as modern guys, rather than adhering to macho clichés.
Philips VP Global Head of Marketing , Lenze Boonstra explains "we approach all our communications by asking the question "if" to establish a need or an insight, then we set about finding innovative ways to solve people's challenges. This applies the products we design for men too, especially as it's a challenging time to be a man. Modern men are multidimensional and we want to empower them to do what feels right for them."
Enter the Mieskuoro Huutajat ("Shouting Men") of Oulu, Finland. Philips partnered with them to create a performance of orchestrated shouting (in Finnish with English subtitles). The performance contrasts the seemingly aggressive, confrontational act of shouting, with words that reveal just how multidimensional modern men are – capable of vulnerability and comfortable with expressing emotion. But they also take pleasure in the things that make them men – enjoying long, comfortable silences, and having facial hair. (After all "a man's face is his oyster").
Like modern men, the shouting group from Finland don't take themselves too seriously. They're not predictable, nor do they stick to convention. In this evolved world, men who thrive will be the ones who do what feels right - as thoughtful, multidimensional modern men, of course.
The Philips "make life better" campaign aims to show how the health tech company helps people eat better, live better, age better, and look better. It's both a brand philosophy and a platform idea.
Ogilvy Global ECD, Gerry Human adds, "in such a jumbled, competitive and predictable category, it's essential to do something that stands out. So no point in whispering is there?"
The campaign is live across social and TVC.
Find out more in Campaign here.
Interested in bigger, bolder ideas? Sign up for our newsletter for more insights on how brands can make an impact on the world.
Share