Cannes Lions 2023 Recap: Creativity That Makes Unreasonable Impact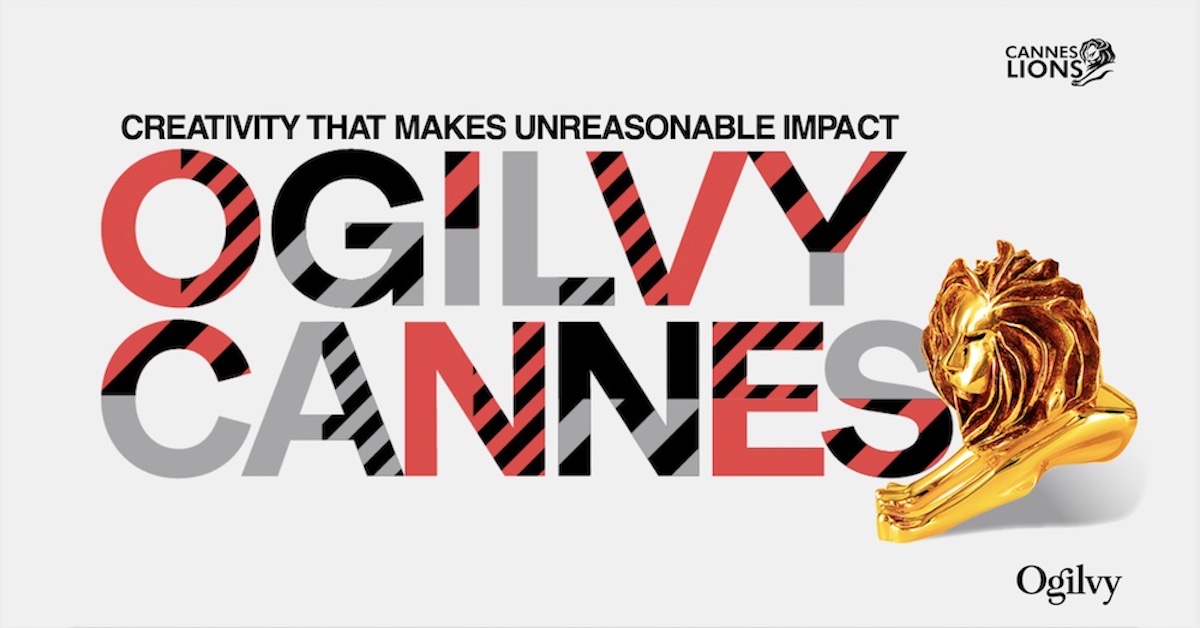 Part of the beauty of Cannes Lions is the diversity of the work that is represented. All walks of creative life are on display: That on behalf of major global clients or smaller startups; that which seeks to upend culture or correct an injustice or simply get us to buy a product; that which delights us and that which taps our deepest emotional core.
Our creative and strategy teams took stock of the work that won at this year's Cannes Lions festival and deduced 5 key themes that speak to the moment we're in.
Access our full Cannes Lions 2023 recap deck here.
Theme 1: Let's Get Back to Business
In years past, the work that won at Cannes was often the splashiest and most soul-touching work, with the brand name flashing only at the end. This year, Cannes reminded us that the purpose of advertising is to sell products. Like Spike Lee said to Adland, "Your priority is to sell shit, by hook or crook."
Film jury chief president Bruno Bertelli of Publicis noted that the jury made an effort to award spots that sell, stating "Clearly today the issue is selling… we saw so much good stuff that was about selling a product or a feature."
Big brands with classic commercial campaigns brought home Lions this year, showing a shift back towards the essence of advertising – using creativity to make an impact on the bottom line.
Key winners
Apple – "Relax, It's iPhone: RIP Leon"
Al-Futtaim IKEA – "Proudly Second Best"
Implications
How can we take creative risks and still deliver on business results?
How can we balance purpose-driven, brand-building communications and product-forward communications?
How can we combine the two to deliver both on brand-building and selling?
Theme 2: CreAtivIty Wins...Not AI
50% of case studies submitted into the digital craft category this year used Chat GPT, AI or machine learning, with many of the winners leveraging this emerging technology.
Some see this as a window into what the future of advertising will look like. While many in the industry may worry that AI will steal creative jobs, this year's judging demonstrates that AI is a tool. AI is not the idea in itself – winning work embedded AI as a tool within creativity.
The Lion winners in this category used AI to develop ideas that would not have been possible even a decade ago. These spots are a demonstration of how creativity and tech can come together to solve business problems, engage audiences and even influence future NPD.
Key winners
Cadbury Celebrations – "Shah Rukh Khan My Ad"
Hungerstation – "The Subconscious Order"
Stella Artois – "The Artois Probability"
Implications
How can we enhance creativity and the creative process while using AI as an enabler of the idea?
How can we leverage new tools and technological frontiers to bring creative ideas to a level we couldn't without them?
Theme 3: Designed For Access
According to the Cannes database, case studies that reference inclusion have grown their share across entries, shortlists and awards over the last 10 years. This years awards showed continued strong growth in brands being rewarded for how they think about, portray and design for inclusive audiences.
We saw a number of winning brands demonstrate inclusion by helping to solve the various challenges people with disabilities face.
Brands that excelled at inclusivity are going beyond a box ticking exercise. They show an understanding about misrepresented or under-represented audience experiences, what they need and what matters to them. The festival awarded brands that designed products, experiences, and advertising to make the world a more accessible and inclusive place for everyone.
Key winners
Michelob Ultra – "Dreamcaster"
Implications
Representation came first, solutions came second. How can brands continue to answer the call to make their communications and products more inclusive?
How can brands ensure inclusivity and representation isn't the idea, but instead bolsters their idea?
Theme 4: Make the Kind of Impact that Leaves a Legacy
Most brands want to leave a legacy—to be so impactful that people remember them for years to come. But the way to do that in today's world is not through what you say, but rather what you do.
Over the last several years, there has been a shift in how brands embody a purpose. Whereas just standing for something used to be enough, now consumers (rightfully) expect brands to actually walk the walk. The strongest brands now care less about their image, the typical focus of advertising, and care more about harnessing the power of creativity to create an impact.
This shift from Image to Impact is prevalent throughout the entire Cannes festival, but was especially prominent amongst these winners, who focused more on the legacy they were creating than the story they were telling.
Key winners
The Government of Tuvalu – "The First Digital Nation"
MasterCard – "Where to Settle"
Implications
Brands need to work much harder to prove their credibility, authenticity and impact when it comes to purpose-led communication.
How can brands drive social and societal transformation without looking opportunistic?
Theme 5: Grab the Rose, Fun is in the Croisette
Last year we saw humor make a comeback as brands used dark humor to cope with dark times. This year, humor is back, but taking on a more lighthearted tone, providing a pulse check on the emotional state of the world and reminding us of a key role of advertising—entertaining our audiences.
And it is much needed. With all this social, economic and personal pressure, people are moving on from dark humor and seeking a release – brands are providing the levity they are looking for.
This year's festival reminded us that as an industry, it's okay to lighten up. These spots use the power of humor and levity to connect emotionally with the consumer.
Key winners
McDonald's – "Raise Your Arches"
Implications
Humor tends to vary based on local cultures—how can humor be used on a global scale? How can we tailor campaigns to make sure the joke lands around the world?
How can brands balance to "need to sell" with the audiences' "desire to be entertained?"
Share