How to Increase Your Marketing Effectiveness With Behavioral Science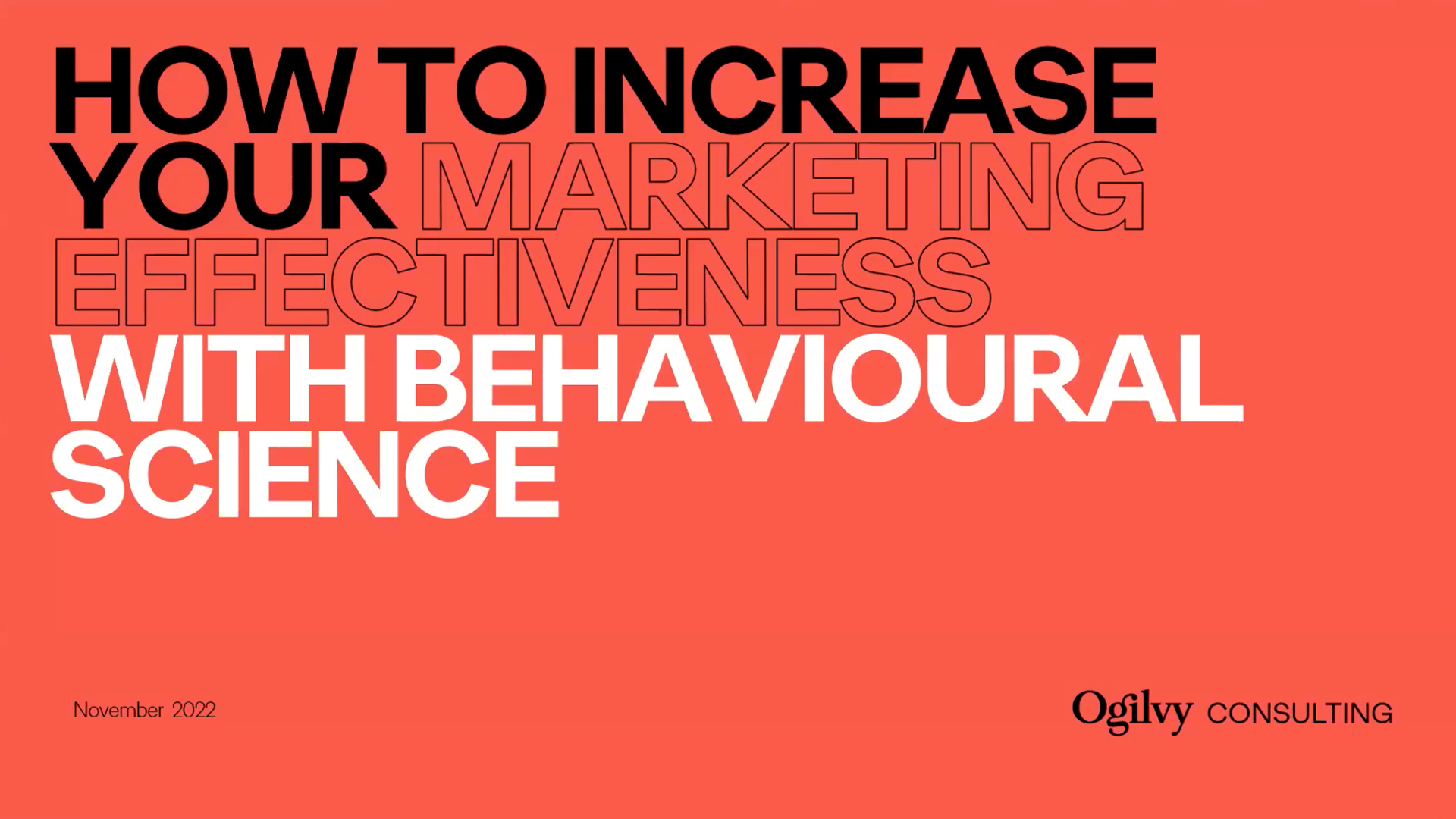 As marketing budgets get tighter and tighter, it's more important than ever marketing messages do their job of persuading consumers & customers first time around.

While traditional A/B testing goes part of the way, integrating behavioral insights and techniques can increase marketing effectiveness in unprecedented ways. The key is achieving a deeper human, category-independent understanding of what drives your audiences to decide.

We hosted an interactive webinar hosted by Dan Bennett of Ogilvy Consulting's Behavioral Science practice, who takes you through the Persuasion Testing methodology—applicable to all communication channels and helpful in determining the most persuasive strategies to drive real impact.
Share