Radeberger Group and Ogilvy restage Schöfferhofer Grapefruit and spread taste and joy of life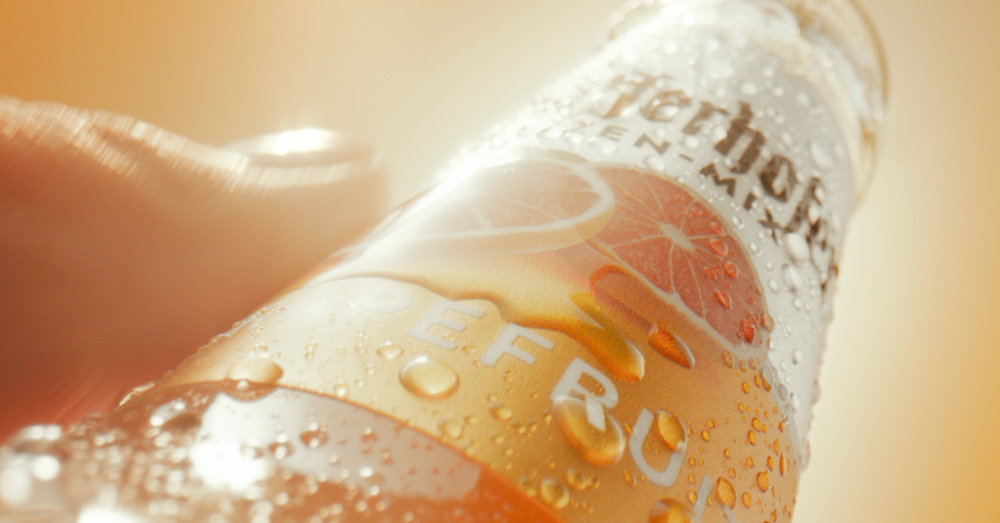 Frankfurt, May 10, 2023 – In the new campaign for the beer mix drink Schöfferhofer Grapefruit, Radeberger Group restages the moment of enjoyment and the feeling of joy of life. The campaign by creative company Ogilvy focuses on the mix of fruit & sparkling wheat beer and addresses the main target group Generation Y. The communication already started at the end of April and consists of several spot formats for cinema, TV and online video, social media assets as well as influencer content.
"With its attributes of fruity, effervescent, sparkling, Schöfferhofer Grapefruit serves up all the benefits of a beer-mix drink. With a combination of high-quality imagery, exciting perspectives and a dynamic sound, the new campaign generates attention and creates incentives to try and buy," says Katja Schadt, Brand Manager at Radeberger Group.
Lars Huvart, Executive Creative Director at Ogilvy Germany, adds, "It was also important for us to emphasize the product benefits via a modern approach with supers and through dynamic voice-overs. The combination makes you want a cool Schöffy."
The spot will be broadcast in various formats. In addition to a 15- and 20-second spot for TV and online video, a cinema spot, TV sponsorships for the "TV Total" and "First Dates" shows, and YouTube ads complement the moving image communication. The campaign is rounded off by various social media assets and influencer marketing.
Vimeo link: https://vimeo.com/821673569
The creators
Radeberger Gruppe
Tim Pieritz, Marketing Manager
Katja Schadt, Brand Manager
Ogilvy
Strategy: Frank Tavidde; Creation: Lars Huvart, Collja Lorig, Michael Mogk; Consulting: Timo Eich, David Henkel; Production: Heike Windfelder
Production: Millertime Production; The Marmalade
Media: Mindshare
Share