Making a statement: New O2 Business campaign lets business clients speak for themselves: "We need a strong network so that Germany can sleep in peace".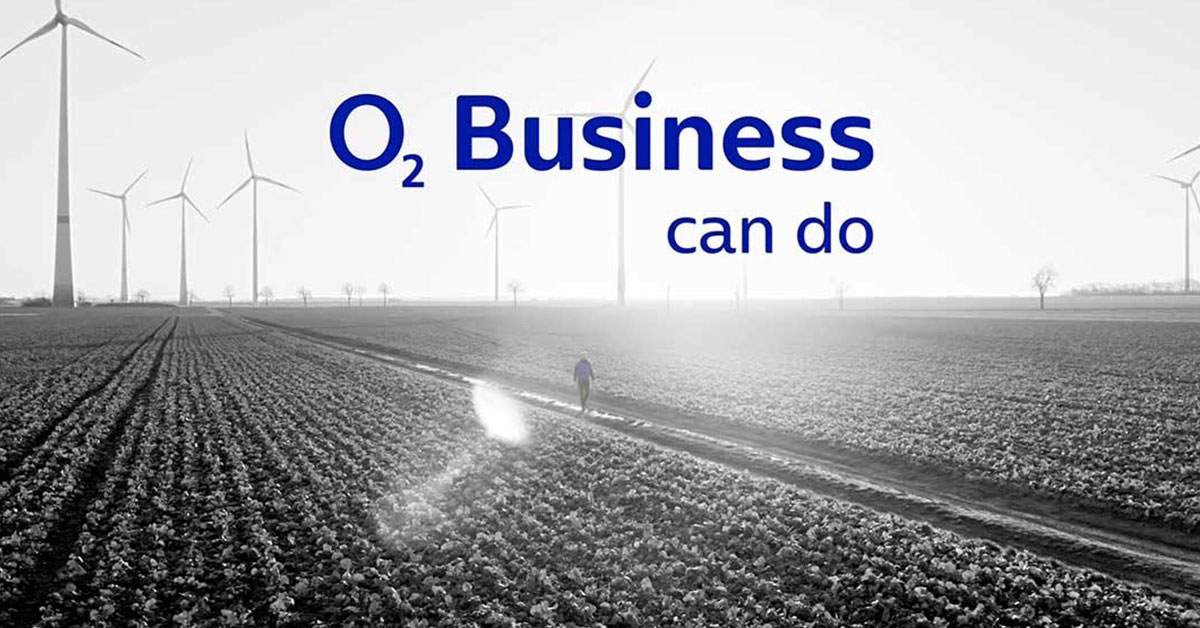 Frankfurt/Munich, February 23, 2022 – "Can do" is the brand promise, market share is the goal: O2 Business and Ogilvy have launched a new cross-media reference client campaign. The business client segment of O2 Telefónica puts selected business clients in the spotlight and tells their individual success stories with various O2 Business solutions. The digital campaign will run throughout 2022.
With more than 46 million cell phone connections, O2 Telefónica is Germany's largest wireless service provider. O2 Business, the company's business client division, now wants to win over even more business clients and gain additional market share. Combined with very good network coverage, the company scores points for its value for money: only recently, O2 Business was named overall winner in the business client ranking in a large and independent cell phone tariff study conducted by the Handelsblatt newspaper. With the help of an image-rich campaign, O2 Business now wants to further increase brand awareness in the business client segment and raise the brand's significance among this tech-savvy target group.
A small team produced impressive images for the launch of the digital campaign at the largest wind farm in northern Germany, despite adverse weather conditions. With the help of drones, spectacular images were created that illustrate the importance of O2 Business' digital solutions using the example of flight safety with its client Lanthan Safe Sky. Other reference clients will be added later. The campaign spans a variety of digital channels, including social media (YouTube, Facebook, Twitter), online displays, digital out-of-home campaigns and TV sponsorships. Later in the year, a TV spot will complement the large-scale campaign.
"Our biggest B2B campaign to date puts our innovative clients in the spotlight. Their success stories impressively show why O2Business is the ideal partner for small, medium-sized and large companies. That's the story we are telling with the new campaign and an unprecedented media invest in the double-digit millions," says Karsten Pradel, Director B2B, O2 Telefónica.
Whether a large corporation, a traditional medium-sized company or an innovative start-up – all the protagonists of the campaign have one thing in common: they are setting new standards in their area of business and thus ensuring their long-term success. In doing so, they depend on O2 Business as a reliable partner and full-service provider. The solutions on display include wirelss communications, individual IoT solutions and site network connectivity. In line with the "Can do" brand promise, O2 Business is positioning itself as a confident player in the wireless communication market and the partner of choice for business clients.
"With this attention-grabbing campaign, we are continuing to build on our success by focusing on the business client rather than product solutions. This allows us to target tech-savvy decision makers at all stages of the funnel and along all customer touch points," said Lars Huvart, International Executive Creative Director, Ogilvy.
The campaign kicks off with Lanthan Safe Sky, a young company based in Walldorf, Germany. With its innovative IoT solution, the company ensures that the safety lights of wind turbines, which are a nuisance to the environment and to people, only light up when an aircraft is actually in the vicinity. The reference client's statement: "We need a strong network so that Germany can sleep in peace" sends a confident message to the competition: companies that are dependent on reliable wireless communication solutions put their trust in O2 Business.
The markers
O2 Telefónica
Karsten Pradel, Director B2B, O2 Telefónica
Verena Zerlin, Head of Product Marketing B2B, O2 Telefónica
Ogilvy Germany
Strategie: Henriette Cadonau; Kreation: Lars Huvart, Collja Lorig, Michael Mogk
Beratung: Heiner Eberle, Annika Garn, Edda Heue; Integrated Production: Heike Windfelder
Post-Production: Das Werk
Sound: Playroom
Regie: Fritz Fechner, Intoku
Fotograf: Simon Thon
Media: Havas & BlueSummit

Press Office Ogilvy
Ogilvy GmbH, Darmstädter Landstraße 112, 60598 Frankfurt
Telefon: +49 69 9622 500 23 | presse@ogilvy.com
Share