alfaview® bids farewell to the remote work monster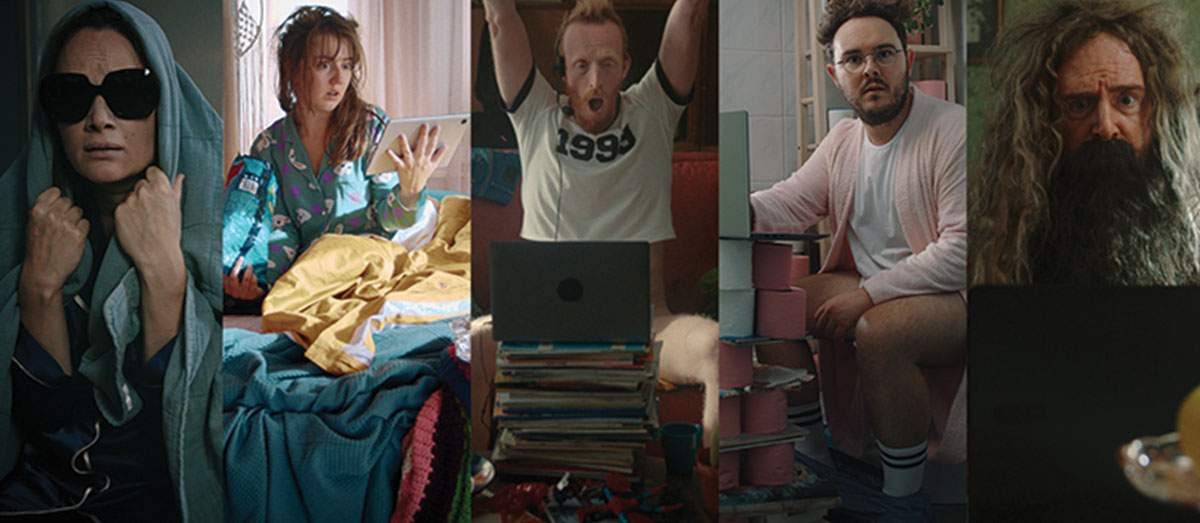 Karlsruhe/Berlin, 19 September, 2022 – In its new online brand campaign, the German video conferencing provider alfaview® calls on people to say goodbye to the "remote work monster" and welcome the modern hybrid office. Developed by Ogilvy Social.Lab, the social-first campaign launches on 20 September and presents the "monsters" with their typical and rather unpleasant characteristics in an entertaining way.
Working virtually from home has turned some of us into "remote work monsters". When turning on the camera became optional, so did showering, getting dressed and normal social behavior. But that's all over now, because alfaview® is opening up new possibilities for everyone by providing a virtual office experience to ensure a modern approach to work. In its first brand campaign for the German video conferencing provider, Ogilvy Social.Lab shows this in an attention-grabbing, eye-catching and informative way.
"The humorous depiction of the "remote work monsters" attracts a lot of attention, especially on social media platforms and digital channels. And this in turn increases the brand awareness of alfaview® in Germany," says Sebastian Gräf, Creative Lead at Ogilvy Social.Lab.
The campaign is aimed at employees and decision-makers in the "hybrid working" model who are heavily dependent on a future-oriented digital approach to work. In particular, it is ideal for people who work in companies as well as in public institutions such as government agencies, educational institutions, ministries, etc. and who need to rely on secure, stable and effective software that is GDPR-compliant.
"Thanks to our many years of experience in the field of video conferencing, our customers benefit from a 100% GDPR-compliant and powerful system," explains Niko Fostiropoulos, Founder and CEO of alfaview®. "In the campaign, we are bringing the "remote work monsters" together by enabling barrier-free communication at a distance. This gives them a secure virtual office experience to work in a modern way," Fostiropoulos continues.
The 60-second hero video as well as a series of cut-downs that raise awareness and highlight individual features of the software were produced by Polly Films in Berlin. The funny films and displays can be seen on the social media platforms Facebook, Instagram, Twitter, LinkedIn, Reddit and YouTube as well as on various streaming TV providers from 20 September.
alfaview® is the world's most powerful GDPR-compliant video conferencing software – made in Germany. This is particularly evident in its performance, data protection and data security, as well as in its comprehensive functions, intuitive usability and flexibility.
Presse Office Ogilvy
Ogilvy GmbH, Darmstädter Landstrasse 112, 60598 Frankfurt
Telephone: 069 60915-112 | presse@ogilvy.com
Share