Chris Jungjohann appointed CEO of the German Ogilvy Group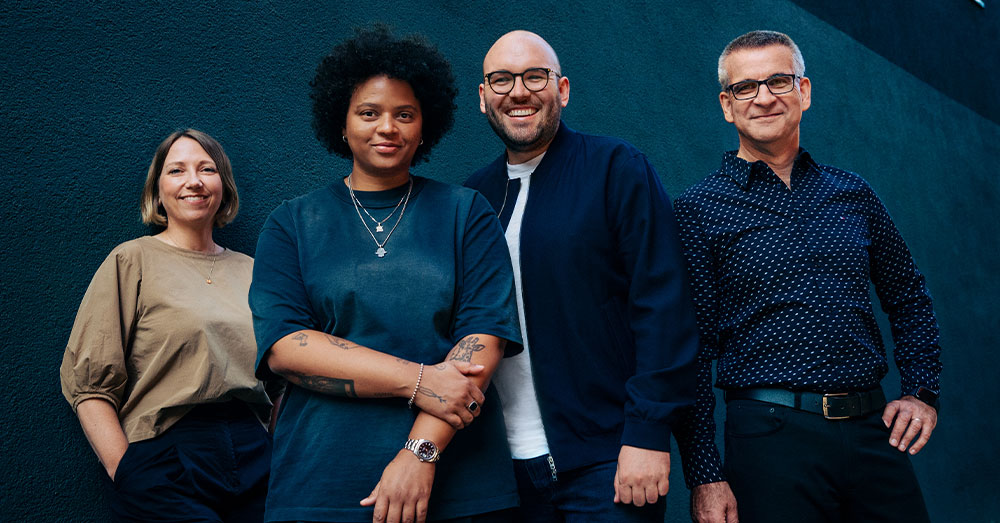 The Management Board of Ogilvy Germany (from left to right): Nina Kumpovic (Chief People Officer), Dora Osinde (Chief Creative Officer), Chris Jungjohann (Chief Executive Officer) und Helmut Hechler (Chief Financial Officer) – Foto: Katja Kuhl
Frankfurt, July 27,  2023 – The German Ogilvy Group appoints Chris Jungjohann as Chief Executive Officer. Jungjohann started as Director of Business Development at Ogilvy in January 2020 and has achieved an impressive new business track record in this role. He has served as Chief Client Officer, Managing Director and member of the Management Board of Ogilvy in Germany since September 2021.
"Chris is a performance and culture leader here at Ogilvy. He has set a strong tone for new business right from the start. Under his leadership, we were able to win the Audi Global Creative Agency account – for which he also coordinates global collaboration. I am pleased that we are able to fill the CEO position with a strong candidate from our own ranks. This is a good signal both internally and externally," says Stephan Vogel, Creative Chairman Ogilvy Germany and CCO EMEA.
In his new role as CEO, Chris Jungjohann will assume overall responsibility for the Creative Company and continue to drive its growth strategy. His self-imposed goal is the vision of inspiring brands and people to have a lasting impact on the world.
"Together with Dora Osinde and our great team, I am looking forward to the challenges. We want to deliver a top creative product to our existing and future customers, in all areas: Advertising, Brand & Content, PR & Influence, Experience and Consulting. I see Ogilvy as a creative company that can generate impact and sustainable brand effect precisely at the interfaces of these disciplines," says Jungjohann.
After the great successes in Cannes and at the ADC, the German Ogilvy Group is currently among the top 3 in the creative rankings. And the existing management team is also continuing its successful course in new business. With accounts from The Coca-Cola Company Germany in the areas of Social, PR & Influence, the gains of Workday in the core business of advertising, brand & content, work for Philadelphia at INGO Hamburg and Ebay at Ogilvy Vienna, the Austrian offshoot of the group, further growth is guaranteed.
"We see that our clients are increasingly asking us for integrated social, influencer and PR topics. Chris and I both have a strong background in this area and know how important it is to combine this exciting field with the classic campaign business to create real impact. I look forward to working with him as CEO to raise Ogilvy's profile in this area," says Dora Osinde, Chief Creative Officer and Executive Sponsor for TK.Lab, Ogilvy's holistic offering around the TikTok platform, which will soon also be launched in Germany.
Before joining Ogilvy, Jungjohann led the DACH region of social and influencer agency Takumi, previously ran his own marketing agency as Managing Director and was, among other things, one of the early YouTube creators in the gaming world.
Press contact Ogilvy
Ogilvy GmbH
Darmstädter Landstrasse 112
60598 Frankfurt
Telephone: 069 9622 500 23
E-Mail: presse@ogilvy.com
Share