New brand design for EIT Culture & Creativity comes from Ogilvy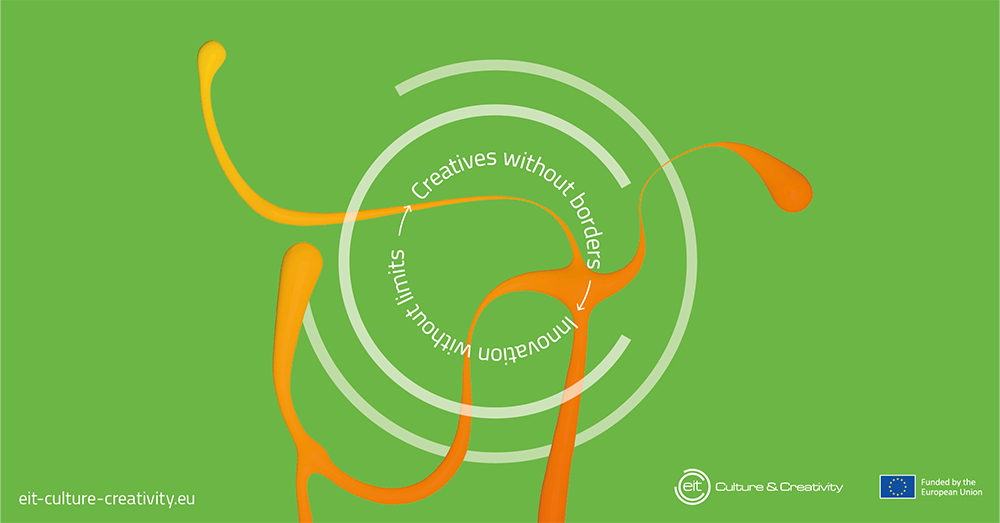 Frankfurt, March 27, 2023 – Creative Company Ogilvy has partnered with EIT Culture & Creativity to redesign their brand identity. The new visual identity of their Innovation Community reflects diversity as well as the coexistence of order and chaos and is an expression of the brand essence "Creatives without borders. Innovation without limits."
The overall look of the new design was carefully composed of individual brand elements that meet the requirements of the European Institute of Technology and Innovation (EIT) masterbrand and resonate well within EIT Culture & Creativity.
"It is a special challenge as a creative agency to develop the visual identity for such an important driver of the European creative industries and to meet their high standards. This allowed us to demonstrate Ogilvy's design expertise and at the same time do something positive for our industry," says Jorinde Gessner, Client Service Director at Ogilvy Germany.
The visual concept includes abstract figures that stand out. These abstract, hyper futuristic, yet very organic figures were created as 3D sculptures, made and designed specifically to mark EIT's visual identity. They are not only an expression of interconnectedness and forward thinking, but also provide balance to the composition, adding a touch of exuberance, uniqueness and creative personality to all visual elements. While the shapes are used in the background, the layout grid of the brand design serves to contrast the abstract figures. The layout offers a well-structured editorial design conveyed through balanced typography and a simple design grid.
"We are very proud of the result of the collaboration with Ogilvy. EIT Culture & Creativity's new visual identity captures the essence of our spirit. Culture and creativity drive innovation, not in the least by allowing ourselves to be free, playful and joyful. We are optimistic about the future of Europe's creative industries, and we want to be vocal about it," reports Patricia Castillo, Interim Chief Communication and Engagement Officer of EIT Culture & Creativity.
The branding is used at all touchpoints of this pan-European partnership with members from over 20 EU countries, including cultural institutions, creative industry players, students, policy makers and investors.
EIT Culture & Creativity is an initiative of the European Institute of Innovation and Technology (EIT), a body of the European Union. It is EIT's ninth Knowledge and Innovation Community (KIC) and aims to strengthen and develop the cultural and creative industries in Europe by connecting creatives and organizations with Europe's largest innovation network.
The creators
EIT Culture & Creativity
Bernd Fesel, Interim CEO
Patricia Castillo, Interim Chief Communication and Engagement Officer
Lisa Reitinger, Assistant of Communication
Ogilvy
Creative: Tomas O'Gorman, Tuna Pehlivan; Account Management: Jorinde Gessner
Share