On sofas, in bathtubs and on toilets: In a pan-European campaign for Delivery Hero, INGO Hamburg lets customers zip through their neighborhood.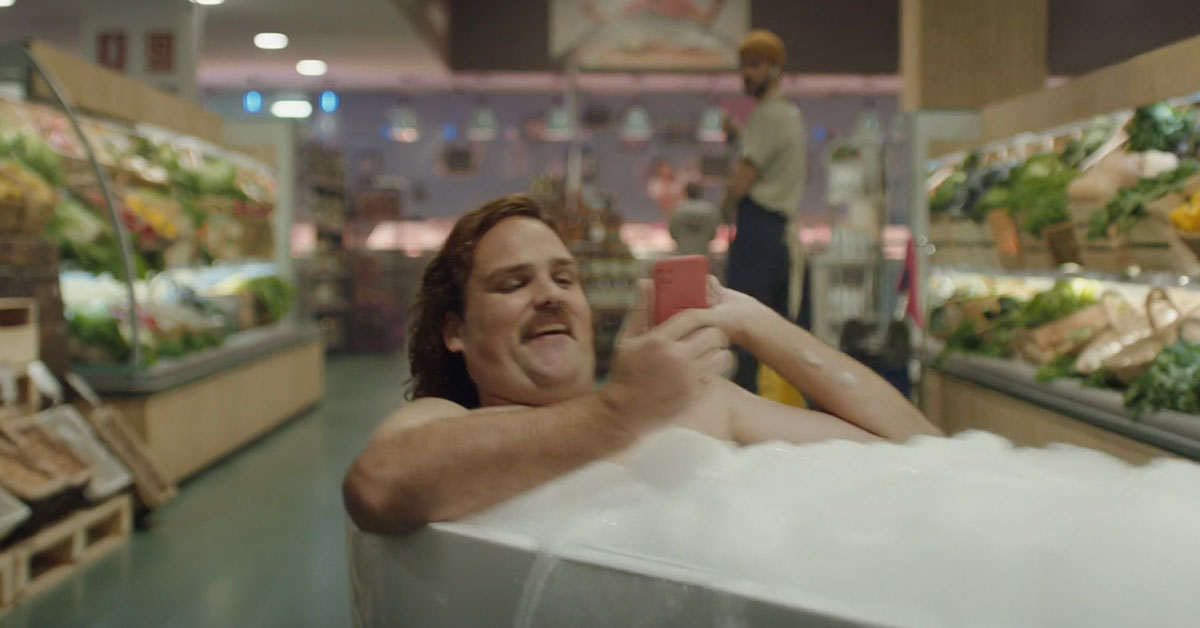 Hamburg, May 24, 2022 – The creative agency INGO Hamburg presents its latest image campaign for the delivery service Delivery Hero. In the campaign, the agency makes it possible for foodpanda and foodora customers to do their shopping in various stores in their neighborhood without having to leave the comfort of their own home.
"Our delivery services don't just include groceries, but all the everyday necessities – like bouquets of flowers or diapers," says Anna Pisna, Director of Marketing Operations at Delivery Hero. "We wanted an approach that both reflected our multi-vertical business and emotionally anchored the brand with consumers," Pisna adds.
INGO Hamburg continues to work for Delivery Hero after foodpanda's withdrawal from the German market at the end of 2021. Currently, the first international subsidiary of INGO Stockholm is developing ideas for another campaign for various markets, which will be implemented in the second half of the year. "The demand for quick delivery services is booming, and there is a correspondingly fierce battle for market share.  The campaign we created shows the wide range of Delivery Hero's offers in a humorous and accessible way," says Tobias Ahrens, CCO and MD at INGO Hamburg, talking about his agency's work.
The result is a 360-degree campaign consisting of an entertaining TV and digital spot, DooH and OoH media, and various digital assets. The 60-second spot was produced by Czar Film and directed by Bart Timmer. The campaign will run in Sweden, Finland, Norway and Slovakia until the end of June.
In early 2021, INGO Hamburg won a pitch for foodora and implemented a campaign for Sweden and Norway. In the summer of 2021, Tobias Ahrens' team won the foodpanda account in a pitch against renowned agencies.
Vimeo Link: https://player.vimeo.com/video/678158408?h=5ccd323b64&badge=0&autopause=0&player_id=0&app_id=58479
The markers
Delivery Hero Deutschland
Federico Vazquez, VP Marketing; Anna Pisna, Director Marketing Operations; Viorel Borgovan, Marketing Campaign Manager
INGO Hamburg
Kreation: Tobias Ahrens, Tomas O'Gorman, Guillermo Aliaga Pueyrredon, Andy Cruz, Daniel Guiu, Andrea Lopez Boado; Beratung: Andreas Best, Amelie Schwall
Produktion: Czar Film GmbH
Hogarth Worldwide (Hamburg)
Fotograf: Tim Adorf
Regisseur: Bart Timmer
Contact
Tobias Ahrens
INGO Hamburg GmbH, Kaiser-Wilhelm-Straße 81, 20355 Hamburg
Telefon: 0171 854 07 08 | tobias.ahrens@ingohamburg.com
Share