The workplace of today reinvented: Ogilvy introduces "0-100% Mobile Office".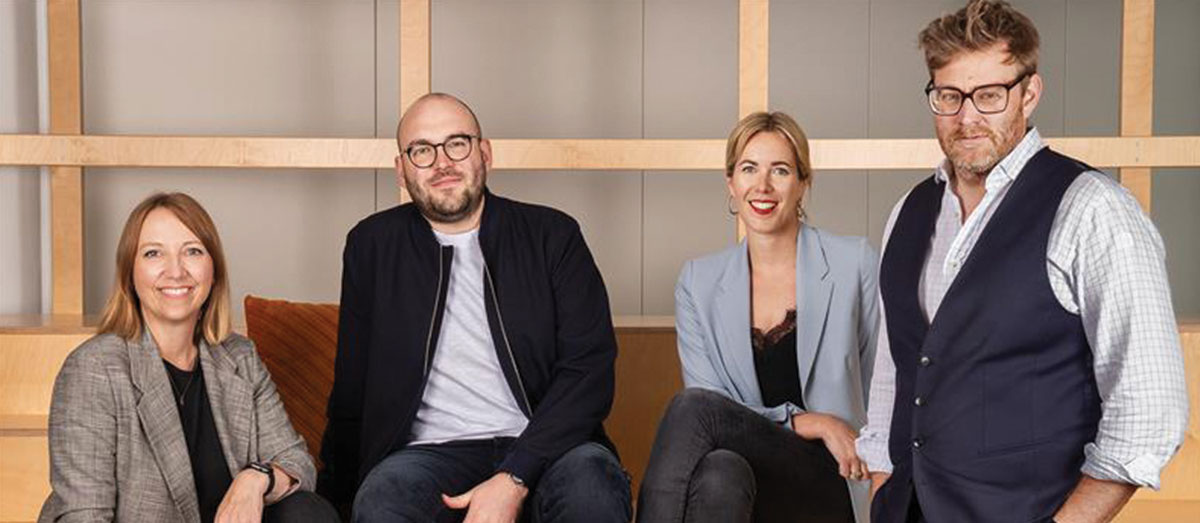 Frankfurt am Main, May 16, 2022 – With its new "0-100% Mobile Office" program, Ogilvy is now offering its employees the opportunity to completely transform their workspace into a mobile office and thus make their working day more flexible. The creative agency is laying the groundwork for an entirely new approach to the modern office, making it a place of collaboration and culture.
At the latest since the Corona pandemic, it has become clear that in many industries, mandatory attendance is no longer essential to effectively work together. Hybrid work models are not unheard of anymore, but Ogilvy goes one step further. In the modern workplace, employees can and should choose where they want to work. "We trust our colleagues to make responsible decisions about their most productive work environment. We want to give everyone the opportunity to choose the place where they can work best and most effectively," says Björn Bremer, Chief Executive Officer and Chief Creative Officer of the Ogilvy Germany Group.
Offices are by no means losing their relevance – quite the opposite. They are becoming places of interaction and collaboration for meetings, brainstorming sessions and other creative processes. The emphasis should be on togetherness and fun, and ultimately the social aspect should also be taken into consideration when choosing a workplace. However, no one should feel compelled to spend a certain number of days in the office.
Ogilvy has already invested in renovations to make their premises more attractive and will continue to do so. For example, the agency's offices have been partially redesigned to create more space for people to meet. The Frankfurt office, for example, created the #wenotme zone, which provides space for collaborative work and team events. "If Starbucks was the living room of the 90s, then the office must become the hang-out spot of the 20s," Björn Bremer continues.
Being independent in terms of location also plays an important role at Ogilvy when it comes to choosing an office. Our employees do not necessarily have to move to a specific agency location. "Those who work for Ogilvy Frankfurt but live in Hamburg, for example, can use the office of our subsidiary agency INGO Hamburg. This flexibility gives us a decisive advantage in the recruiting market when it comes to the individual living situation of our talents," adds Nina Kumpovic, Director Talent Management at Ogilvy Germany. In addition, Ogilvy offers its employees the opportunity to work from abroad for up to four weeks a year thanks to the "Work from Anywhere" program.
Presse Office Ogilvy
Ogilvy GmbH, Darmstädter Landstrasse 112, 60598 Frankfurt
Telephone: 069 60915-112 | presse@ogilvy.com
Share