"Every home loan is unique". Ogilvy once again positions Schwäbisch Hall as an expert on homes for first-time buyers and renovators.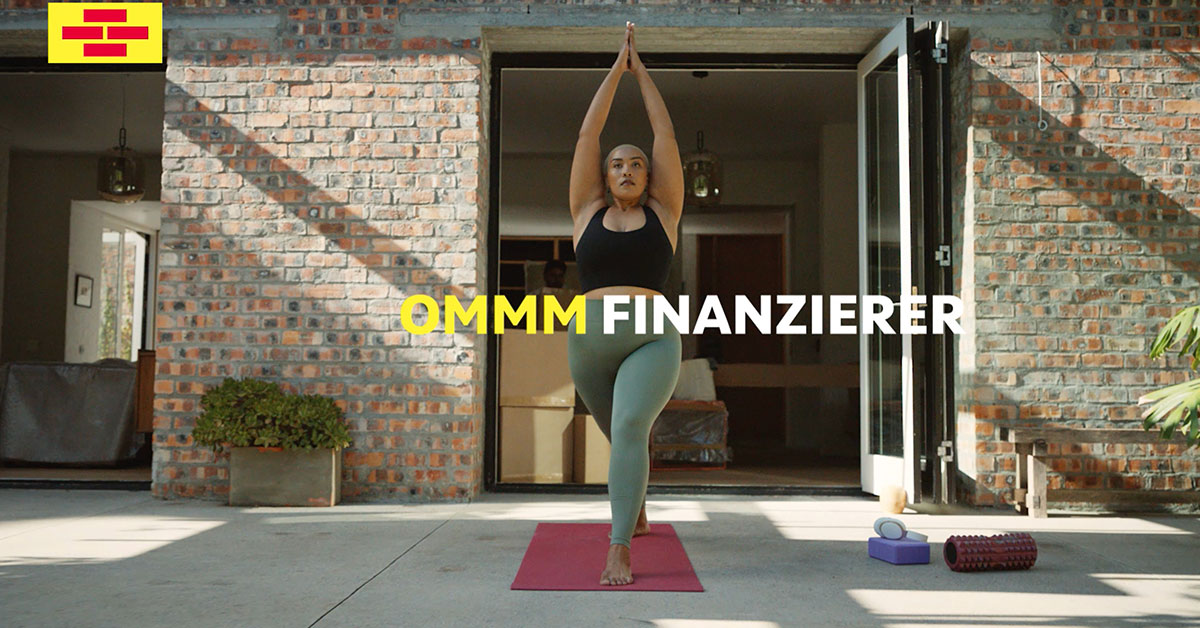 Frankfurt, May 3, 2022 – The German agency group Ogilvy and Bausparkasse Schwäbisch Hall are launching a new integrated campaign to increase brand awareness and preference among first-time buyers and renovators. The always-on communication was launched on May 1 and will run throughout the year on TV, online and social media.
"The dream of owning a home has become more important. People from all walks of life are longing for a secure retreat of their own – more than ever before in these turbulent times," says Sabrina Sturm from the B2C Content & Creation team at Schwäbisch Hall. Behind every mortgage is a personal dream of owning their own home. That's why the home experts at Schwäbisch Hall tailor each financing concept to the exact wishes and needs of their customers. "Everyone has their own goals and dreams. Combined with our consulting expertise as home experts, every home loan becomes unique," adds Lea Teinert, also from the B2C Content & Creation team at Schwäbisch Hall.
"That's why, in our campaign with Schwäbisch Hall, we're not just financing walls, bricks or roofs. We are financing so much more ... For example, we finance happiness. Safety. Security. Well-being," explains Simon Oppmann, Creative Director at Ogilvy Germany. "If you want to make your dream of owning your own home come true, then Schwäbisch Hall is the place to go. Because with the knowledge and experience of the home experts, you will receive an individually tailored home loan that takes everything into account," Oppmann continues, explaining the idea behind the campaign.
The campaign is aimed at people who are planning to buy, build or renovate an existing property. It was first launched online on May 1, 2022, with video placements on YouTube, for example, and display ads on social media. A 20-second and a 7-second TV spot will follow on May 23, 2022. The film was produced by Erste Liebe from Hamburg. Media playout was handled by Mindshare from Frankfurt (TV), Mediascale and Mediaplus from Munich (online video), and Bausparkasse Schwäbisch Hall itself (social, display, SEA).
With around 7 million customers, Schwäbisch Hall is the largest institution in Germany offering contractual savings for housing and is also one of the leading providers of home loans. In line with the 2020/2021 communication, the brand essence "home" will be revived – taking into account the current social context and the greatest possible customer proximity.
Vimeo Link: https://vimeo.com/704507218
The makers
Bausparkasse Schwäbisch Hall
Team B2C Content & Creation: Sabrina Sturm, Lea Teinert
Ogilvy
Strategy: Sandra Gutmann; Creation: Simon Oppmann, Julia Kohlenberger, Holger Gaubatz; Client Service: David Henkel, Edda Heue, Annika Schanne; Integrated Production: Tanja Frohwerk
Film production: Erste Liebe, Hamburg
Regie: Maurus vom Scheidt
Social Media Unit: Dos Amigos
Media: Mindshare; Mediascale; Mediaplus
Presse Office Ogilvy
Ogilvy GmbH, Darmstädter Landstraße 112, 60598 Frankfurt
Telefon: 069 60915-112 | presse@ogilvy.com
Share