Nudgestock 2023: Attend The World's Biggest Festival of Behavioral Science & Creativity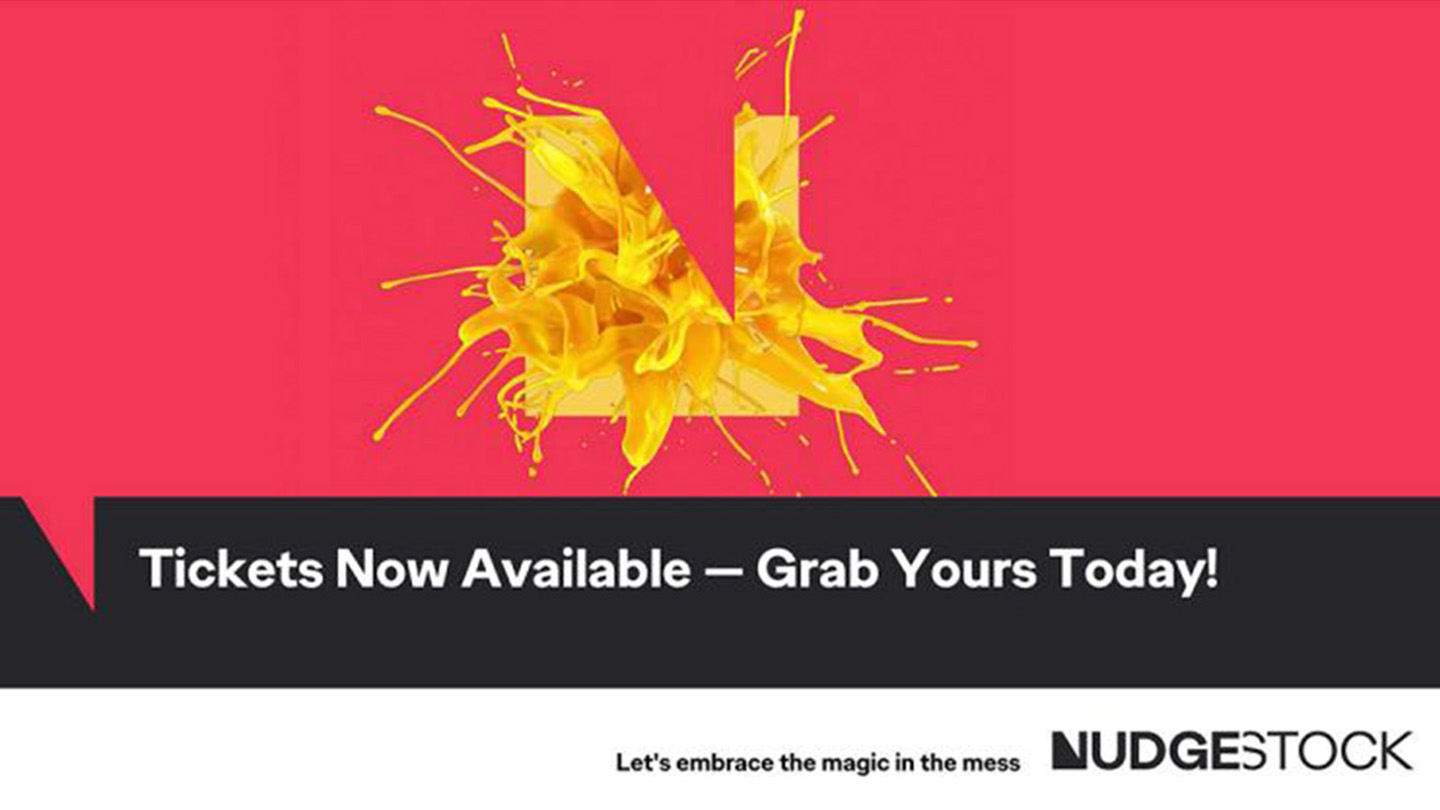 Nudgestock is the world's biggest festival of behavioral science and creativity, attracting all with a thirst for knowledge and an appetite to understand the human animal.
The theme this year is MESSY. That's because our heads are messy, our organizations are messy, and the world is messy. But where there's mess, there's opportunity to change behavior.
At Nudgestock, C-suite marketeers, practitioners and the nudge-curious will learn how to think like a behavioral scientist as counter-intuitive ideas and real-world case studies are discussed, debated, and celebrated by the planet's boldest thinkers. We will hear from the world's favorite data visualizer, experts in food for peak brain performance, and see how others are combining behavioral insights with creativity, leading to creative and impactful ideas.
Join us in person on the 7th of July as we take over the final day of MAD//Fest where we'll be co-located in Old Truman Brewery, London. Keynotes and panel sessions will run from 9 to 5 BST with a final hour to get messy in London's most iconic brewery.
Keep an eye on Nudgestock.com for more exciting speaker announcements soon.
"There are two possible futures for problem solving. Either we admit that the world is messy, or we go on trying to pretend that it isn't. The first approach is slower, more experimental, more creative, less linear and more behavioral. The second approach is faster, more incremental, more certain and often more quantifiable. The second approach has its virtues, but it has also had its day. Neatness has its place. But pretending things are neat when they aren't – that's when things start to go badly wrong."
Rory Sutherland, Vice Chairman, Ogilvy UK
Share