alfaview® chooses Ogilvy Social.Lab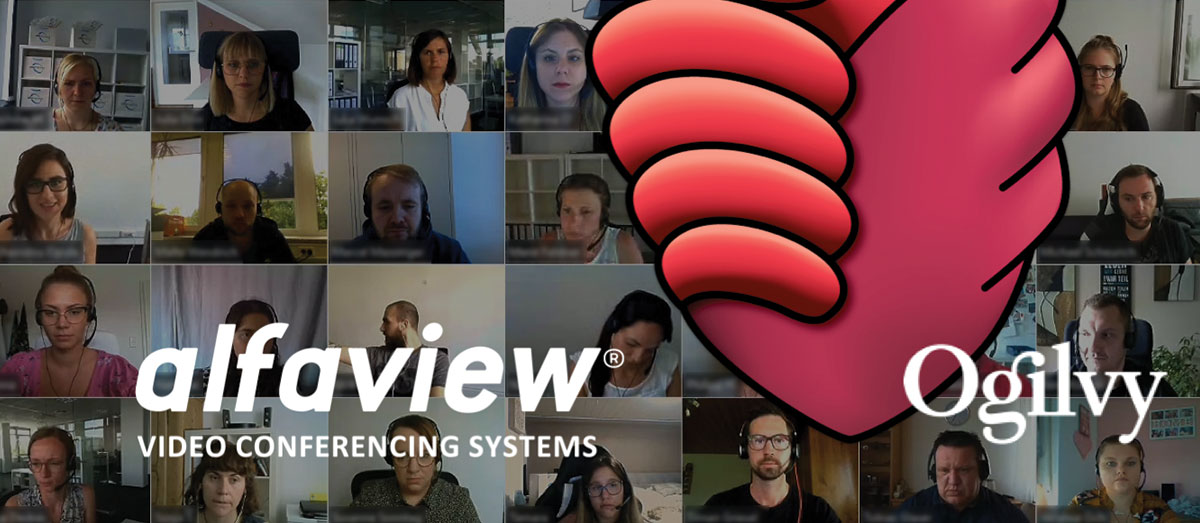 Berlin, April 13, 2022 – In the coming months, Ogilvy Social.Lab and video conferencing platform alfaview will develop a large-scale digital-first campaign that will challenge established players such as Microsoft Teams and Zoom in the B2B segment. The campaign is scheduled to launch in late summer.
Over the past two years, virtual meetings have become part of our everyday lives – it's  hard to imagine our professional, educational and social environments without online meetings. We find ourselves on the platforms of the US market leaders most of the time, although alfaview, as a domestic and DSGVO-compliant provider, has been offering a real alternative for years and has managed to create completely new experiences and quality standards.
"With the alfaview video conferencing software, we guarantee high data protection standards combined with stability, performance and a wide range of convincing functions. In this way, we can enhance Germany's position as an IT location and strengthen Europe's digital sovereignty. Together with Ogilvy Social.Lab, we look forward to inspiring even more people with our services," says Niko Fostiropoulos, founder and CEO of alfaview Video Conferencing Systems.
 "alfaview is a great product made in Germany. The platform offers a real alternative to the big players from Silicon Valley and is an exciting addition to Ogilvy Social.Lab's client base," states Maximilian Weiss, Director Business Development at Ogilvy Germany.
As a German software product, alfaview meets the strictest data protection requirements. The security of the data has the highest priority. Therefore, only ISO 27001 certified data centers are used that are both located and headquartered in Germany. All data is encrypted according to the current standards (TLS/AES256).
Press Office Ogilvy
Ogilvy GmbH, Darmstädter Landstraße 112, 60598 Frankfurt
Telefon: 069 60915-112 | presse@ogilvy.com
Share