The Impact of AI on Marketing: From Algorithms to Artistry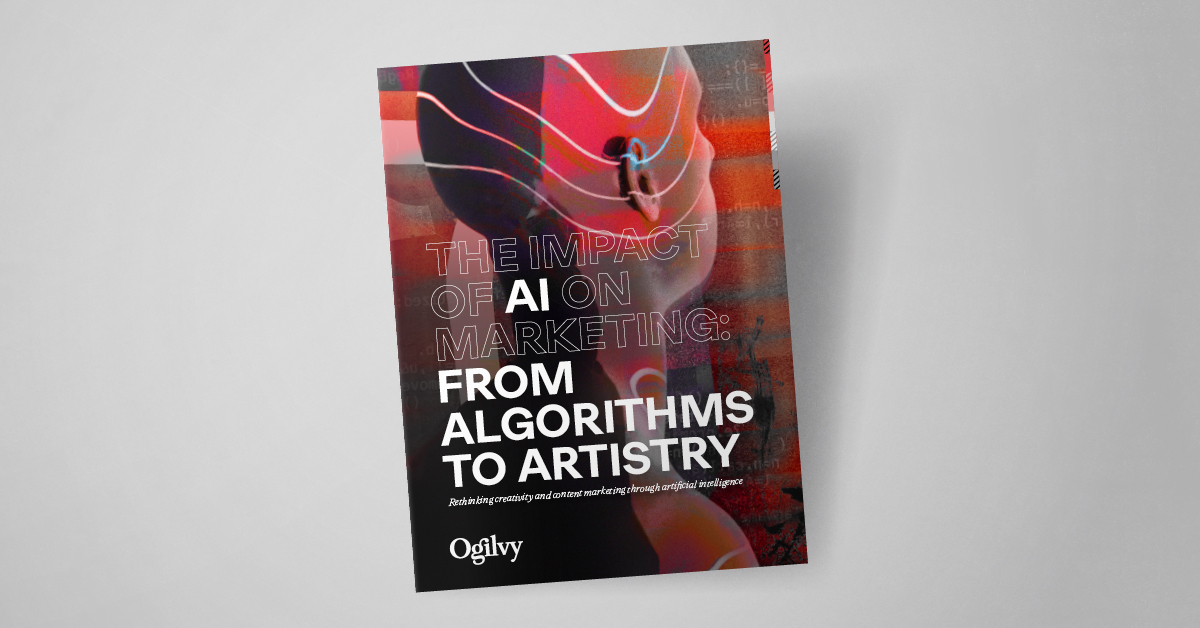 The potential of AI is captivating; the hype surrounding it undeniable. Its world-changing capability, coupled with the speed at which it has improved in quality, is pointing undeniably towards a future of ubiquity.
But AI is like wisdom in a box. This box, when opened, can be one of two distinctly different things. One option is being a horn of plenty: a cornucopia of possibility that allows us to be exponentially more productive than ever—the ultimate supplement to human potential, reorienting our expectations and opening new possibilities for how humans spend their valuable and finite time on earth. The other possibility is that AI is Pandora's box, and that opening it will be the collective crossing of a line—disrupting, and, according to some people, destroying what makes us human.
Whichever it ends up being, there's little doubt that AI is here to stay. It has, in some ways, broken the "hype cycle" that most preceding emerging technologies endured (or fell prey to). Think of the metaverse, which went from the peak of inflated expectations to the trough of disillusionment at breakneck speed. AI, in contrast, seems to be skipping the trough altogether, jumping from the peak of expectations straight to the plateau of productivity.
David Ogilvy once said that we "pursue knowledge the way a pig pursues truffles." This paper represents our search for knowledge about AI and its potential impact on how brands communicate with their audiences. As an agency committed to driving impact, we must be willing to explore and exploit any tool, process, or capability that enables us to uncover the ideas that ultimately create that impact.
Thus, we are equally excited and cautious about AI. It is our responsibility to learn as much as we can about it, and about the potential it holds, so that we understand how it can effectively be used to benefit our clients, as well as society as a whole. This paper serves as a starting point for that exploration. It serves as our first peek inside the box.
Download "The Impact of AI on Marketing: From Algorithms to Artistry".
Share