45% less sugar, 100% humor – ketchup start-up Curtice Brothers attracts attention with promotional campaign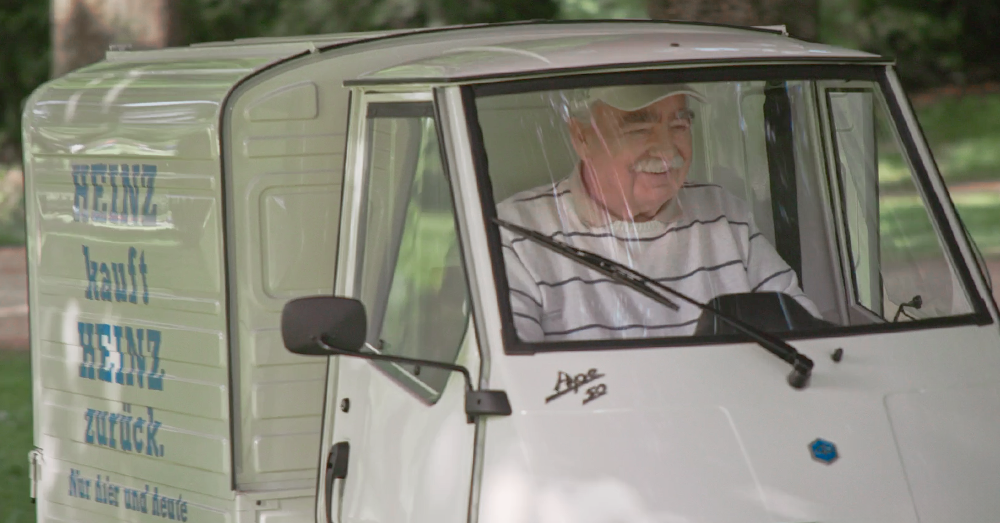 Hamburg, June 13, 2023 – Recently, Ökotest reported their findings on ketchup. The ketchup start-up Curtice Brothers is now responding to the results with a creative sideswipe at the tested product Tomato Ketchup Classic from Heinz. The motto: 45% less sugar, 100% humor. Further information and the film about the campaign can be found in the press release. We also provide a press kit for download.
"Germany deserves better ketchup," says Mario C. Bauer, co-founder and CEO of the start-up Curtice Brothers. The fact that there is still room for improvement in the quality of the popular red sauce was most recently shown in the spring of 2023 by the results of Ökotest. 18 different manufacturers were tested – and the market leader Heinz Tomato Ketchup Classic failed due to its high sugar content, among other things.
Curtice Brothers has now taken this poor test result of the ketchup top dog as an opportunity for a creative promotion campaign: The likeable sauce fan and delicatessen connoisseur Heinz (73) from Bergheim, Germany, who was already the face of Curtice Brothers in the spring, was sent on a mission. On a warm weekday, he surprised BBQ aficionados in Hamburg's city park with an unbeatable offer: Heinz buys back Heinz.
With a lot of charm, he explains the advantages of Curtice Brothers Ketchup to the surprised Hamburgers: Curtice Brothers Original Ketchup convinces with its taste – but also with only 12.6 grams of sugar per 100 grams. That's a whole 45% less sugar than Heinz Tomato Ketchup Classic. The offer demonstrates 100% humor in the implementation of a witty and charming marketing campaign.
Tobias Ahrens, Global CCO of the involved agency INGO Hamburg: "Curtice Brothers is a brand with creative courage and outstanding product quality. It deserves to be present in more minds, more supermarket shelves and consequently on more grill plates. We look forward to the campaign contributing to that."
Natural indulgence for all barbecue lovers
Especially in summer, tomato ketchup is a must for most barbecue lovers with sausages, pork chops and the like. Even children can't imagine their plates without the red sauce. It's good to know that Curtice Brothers makes its ketchup from 100% natural ingredients, without artificial additives or flavors. In doing so, Curtice Brothers has brought a product that is often heavily industrialized back to simplicity and naturalness. "We want to attack the competition on quality, not price," says Mario C. Bauer.
Curtice Brothers' sauces stand out from the competitors primarily because they contain more fruit and less added sugar. It's a recipe for success: The sauce manufacturer has already won the prestigious Great Taste Award several times. In addition to the tomato ketchup, there are also the new varieties "Pitmaster Barbeque," "Golden Curry" and the "New York Pommes-Sauce" in the squeeze bottle, which have been available since March not only online at Flink, Flaschenpost and at www.curticebrothers.de but also in stationary grocery stores, including selected branches of Rewe, Globus and Edeka.
The campaign / publication: https://vimeo.com/835572545?share=copy
The press kit (download): https://we.tl/t-LPSjxCBZQX
The creators
Curtice Brothers
Mario Bauer, CEO
INGO Hamburg
Creation: Björn Bremer, Tobias Ahrens, Andrea López-Boado, Prawidchaya Tetanonsakul; Consulting: Silke Schilling
Partner
Production: VIRUS
Director&camera: Anton Schenk (VIRUS Creative Dpt.)
Post-Production: VIRUS
Contact
INGO Hamburg GmbH
Kaiser-Wilhelm-Straße 81
20355 Hamburg
Telefon: 069 9622 500 23 | presse@ogilvy.com
Interested in bigger, bolder ideas? Sign up for our newsletter for more insights on how brands can make an impact on the world.
Share