Nudgestock, the World's Biggest Behavioral Science Festival, Streams Live on June 10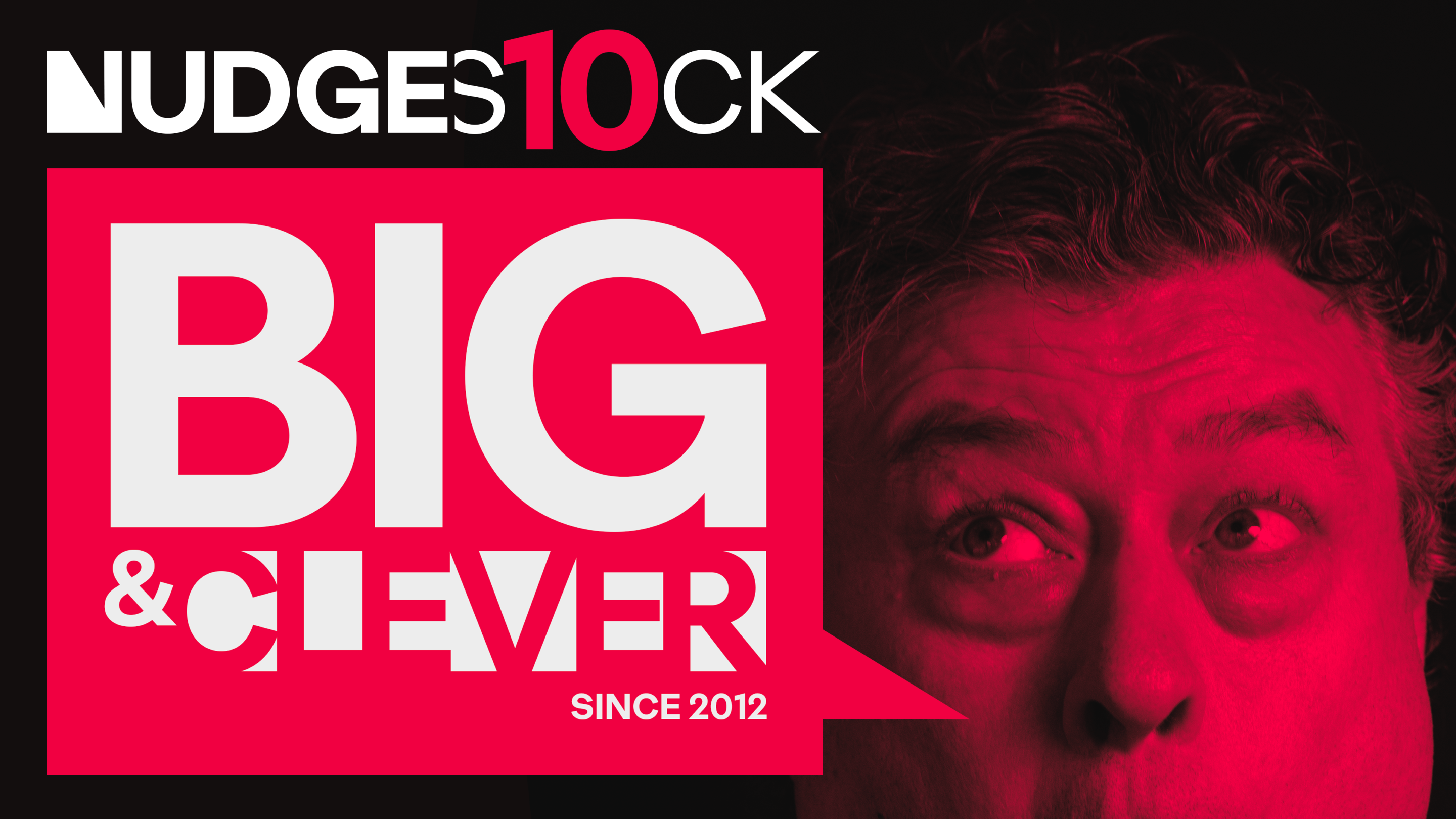 Nudgestock, the world's biggest festival of behavioral science and creativity, is marking its ten-year anniversary with an event that promises to be BIGGER and CLEVERER than ever before. At Nudgestock 10, c-suite marketeers will learn how to think like a behavioral scientist as counter-intuitive ideas and real-world case studies get discussed, debated, and celebrated by the planet's boldest thinkers. The day will tackle how rethinking sustainability and diversity can promote balance, how our age of misinformation and polarization is warping society, how behavioral science can track the changing nature of consumerism, and much, much more.  
Nudgestock 10 will stream live on June 10 for ten hours between 8:00-18:00, BST (3:00AM-1:00PM, ET), with a two-hour gap in the 'Nudgeverse', and a program curated by Ogilvy Consulting and hosted by behavioral science legend Rory Sutherland.  
"If you base your business success on technological gizmo then you have something that will give you a competitive advantage for 18 months to two years. On the other hand, if your brand rests on a solid understand of unchanging psychological truths, then what you have is a completely enduring competitive advantage," Rory Sutherland, Vice Chairman of Ogilvy UK & Co-founder of Ogilvy's Behavioral Science Practice said.
This year's festival will explore the consumer behavioral traits that will define the new order of brands and organizations in the 21st Century. Sessions will be organized around three central themes: Sustainability, Misinformation, and Anti-Trends. Speakers include Maya Shankar, former Senior Advisor in the Obama White House and Senior Director of Behavioral Economics at Google, talking public policy; Goldsmith's Virtual Reality expert Sylvia Pan examining consumer sociability; best-selling author and White House speech writer Dan Pink revealing the trick of long-term motivation; America's foremost economist Katy Milkman discussing incentive drivers; top psychologist Paco Underhill unpicking the science of shopping; and acclaimed speaker Mathew Syed unlocking the high-performance mindset. 
The event, which is free to attend, had over 40,000 online attendees last year. Register to attend Nudgestock now here. 
Share