Ogilvy Social.Lab launches "Tok.Lab"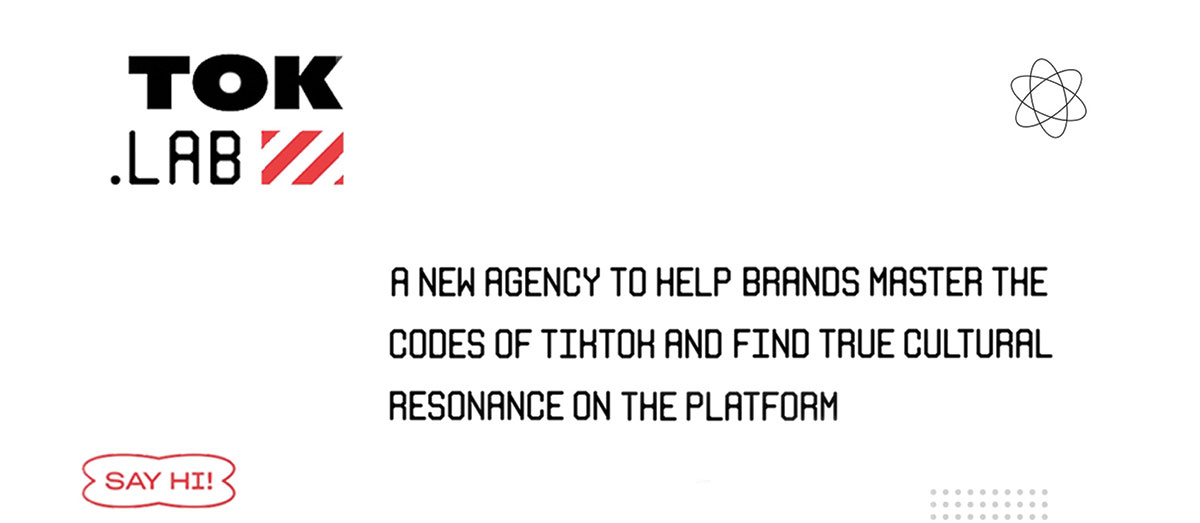 Berlin, October 24, 2022 – Following the successful launch of Social.Lab in Belgium and the expansion of its services with Ogilvy and WPP in the US, EMEA and Asia, the founders of Social.Lab have now established Tok.Lab, a new agency to help brands make the most of the power of TikTok.
Yves Baudechon, co-founder and president of the Social.Lab Group: "As with Social.Lab, we plan to develop the agency globally and hope to achieve the same success story. We will have offices in New York, Brussels and Cape Town from the start, and in Asia from 2023. We will develop Tok.Lab within Ogilvy as part of our partnership with WPP and Ogilvy, which has been successful since 2013. Our goal is to be a WPP Center of Excellence for brands looking to realize the full potential of TikTok by bringing together its unique expertise, talent and workflows in a dedicated team of experts."
"TikTok is a world unto itself. And although everyone wants a piece of it, only a few know how to use it properly," explains Arnaud Vanhemelryck, Social & Performance Global Director, who will lead this new unit, supported by Selim Hamzaoui on the commerce side. "We've noticed that brands are slowly but surely taking the leap to the fastest growing digital platform in the last decade. But we also know that the traditional agency approach and setup doesn't seem to match the pace or cultural pulse of TikTok. That's where Tok.Lab comes in. Because we have the expertise, and we want to help brands master the platform's codes and create true cultural resonance. We do this by working closely with the TikTok teams, our proprietary intelligence tools, and our agency talent who live and breathe this short-form content platform. The opportunities for brands that get it right are huge – in terms of engagement, cultural relevance, share of voice as well as for retail stores."
"TikTok has outgrown its history as a pure dance and lip-sync platform in Germany and has become a versatile and independent video platform. This professionalization of the platform requires an equally professional and specialized service, which we have created with Tok.Lab," says Christian Rottmann, Head of Operations, Social.Lab Germany. "TikTok is more successful than any other social medium before it. Tok.Lab is therefore an important milestone in the expansion of our social media services in Germany," adds Maximilian Weiss, Director Business Development, Ogilvy Germany Group.
Tok.Lab is a uniquely positioned, specialized end-to-end agency serving local and global advertisers with TikTok capabilities in the areas of strategy, creative, sound, media, retail, influence and intelligence. Tok.Lab is already supporting brands such as Milka, Coca-Cola, L'Oréal and Vans to launch their presence on TikTok. 
Press Office Ogilvy 
Ogilvy GmbH, Darmstädter Landstraße 112, 60598 Frankfurt 
Telefon: 069 60915-112 | presse@ogilvy.com 
Share