Exclusive Documentary: TB Song on Ogilvy Culture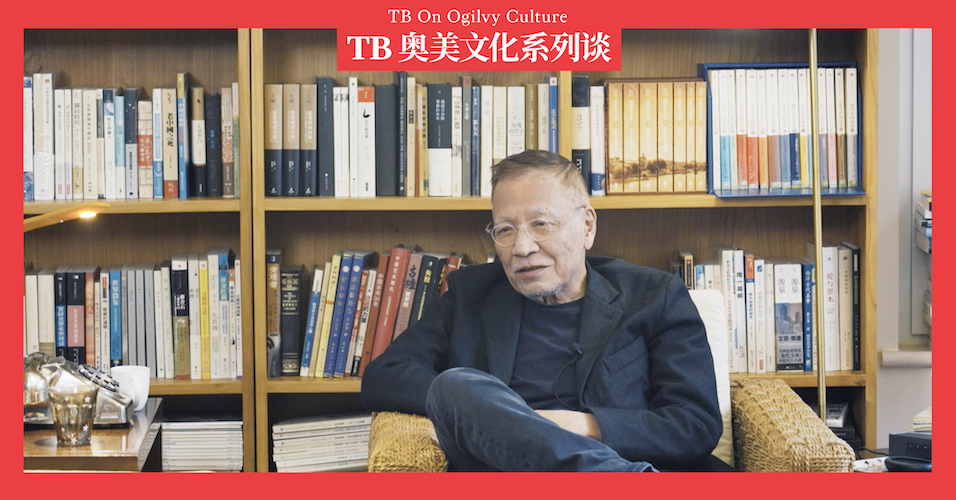 As a tribute to our retiring Chairman in Greater China TB Song, we are proud to share "TB on Ogilvy Culture", an exclusive 10-part documentary series that aims to preserve, develop and grow the Ogilvy culture today, and for future generations.
Episode 1
TB Song talks about the vision and 3 key pillars that Ogilvy's culture in Greater China were built on, and enabled the agency's long-lasting success in attracting and retaining people throughout the years.

Episode 2
TB Song shares details of his first encounter with David Ogilvy in New York, and explains the meaning behind the credo "We sell or else".

Episode 3
"The reason why I can be in this industry for so long is that each stage gave me a different challenge". TB Song discusses what makes the advertising business so unique, and explains the reasons why he stuck with this industry for over four decades.

Episode 4
TB Song offers insights into Ogilvy's management practices, the importance of giving employees access to new opportunities within the company, and how to handle work conflicts.

Episode 5
David Ogilvy said: "I admire self-confident professionals, the craftsman who do their jobs with superlative excellence. They always seem to respect the expertise of their colleagues."
TB Song shares his thoughts on the traditional account/planner/creative agency triumvirate and explains where the sweet spot lies to ensure the collaboration between the 3 provides the best results for clients.

Episode 6
"Unless our company is open-minded enough, inclusive enough, we shall never be able to create truly inspiring ideas."
 
TB Song shares some of the management beliefs that have guided Ogilvy's growth in Greater China over the last few decades, and explains why branding should always start from the inside.

Episode 7
TB Song explains how Ogilvy completed its localization for the Chinese market, both from a business and talent perspective.

Episode 8
TB Song reflects on the delicate exercise of rolling out agency-level global strategies to fit the Chinese market's distinctive characteristics.

Episode 9
How is AI going to impact the agency model moving forward? Is there such a thing as "old" vs. "new" advertising? TB Song sits down with 4 young Ogilviers to share his thoughts.

Episode 10
TB Song continues his discussion with young Ogilviers, talking about the profile of today's new generation of advertising talent, and best brand localization practices.
Share