Ogilvy China Appoints Neil Nand as Director of Creative Technology in Shanghai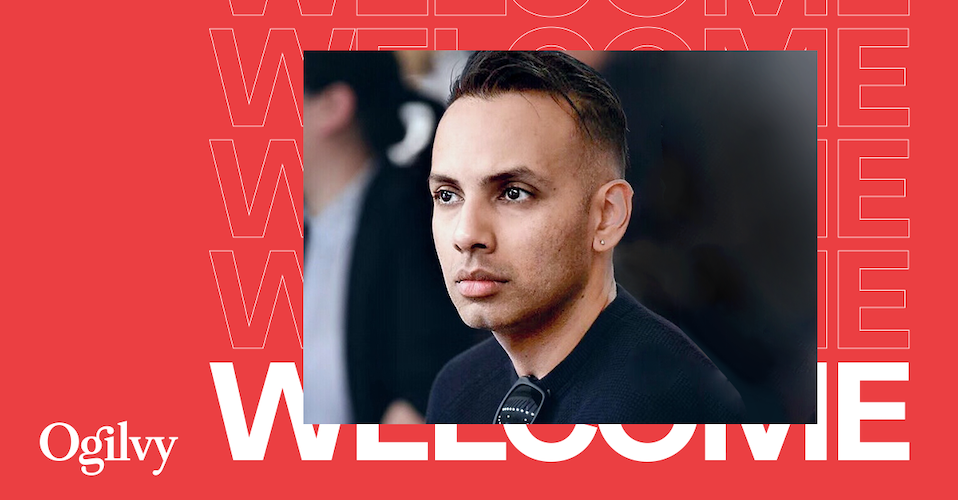 Ogilvy China today announced the appointment of Neil Nand as Director of Creative Technology for Ogilvy Shanghai. With marketing increasingly being technology-driven, Neil will partner with our creative community to bring the latest technology solutions into our creative process to develop immersive end-to-end brand experiences for clients.
Neil Nand is an award-winning creative technology director with a track-record of innovative digital business solutions from concept to delivery for industry leading brands across a wide range of sectors including automotive, technology, luxury, FMCG and sports. Most recently Neil served as Director of Technology for BBH China, leading large-scale high-profile digital production projects and providing technical direction and oversight to unlock client potential and transformation in today's ever-evolving digital landscape. Prior to BBH, Neil served as Head of Technology for AKQA Shanghai, where he played an instrumental role in the launch of the Nike NBA connected jersey and elevating digital craftsmanship across Nike's WeChat service accounts.
Commenting on the appointment, Ogilvy Shanghai's Group Executive Creative Director Fei Wei said: "Technology is transforming the way we solve business problems and is a key component of effective brand marketing. I am thrilled to welcome someone with Neil's technical expertise, extensive agency experience and entrepreneurial spirit to find new ways to leverage technology to amplify the impact of our creative ideas and accelerate business growth for our clients."
Neil Nand said: "This appointment to Ogilvy Shanghai is a privileged opportunity to apply my 'hands-on' digital craftsmanship and creative expression through technology to uncover and unlock new potential for Ogilvy and our clients. Our relationship with digital is ever-evolving and China's pace of digital adoption and transformation is like no other. I'm very excited to ignite chemistry through Ogilvy's reach and leadership."
Share