Report: Making Brands Matter in Turbulent Times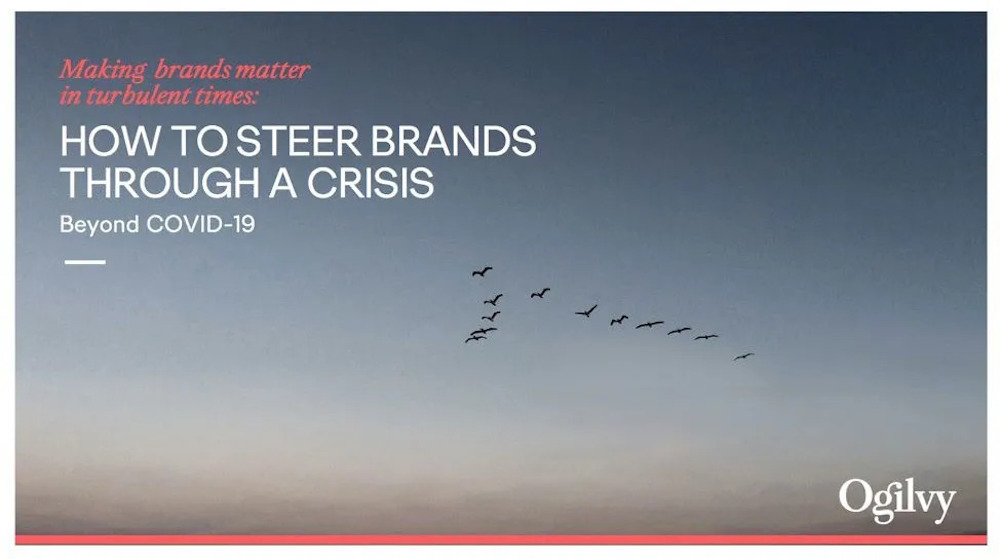 The past weeks have been filled with extraordinary challenges. While the COVID-19 epidemic continues to take a huge toll on people, communities, the economy, and business as a whole, this is not the first crisis brands have been faced with in recent history. 
Building on our experience helping brands navigate uncertain environments during the 2003 SARS epidemic and 2008 global financial crisis, we've identified potential learnings and compiled our insights in Making Brands Matter in Turbulent Times, a report providing marketers with actionable guidance to respond to the COVID-19 outbreak.
 In every crisis lies an opportunity 
「 Whilst there is still uncertainty about how and when the virus will be contained, what we do know for sure is that the crisis will pass. We believe, and history supports this, that agile and competitively-minded brands that get it right in the tough times, can capture competitive share and be best-placed to capitalize on the eventual rebound and beyond. 」
— Chris Reitermann, Chief Executive, Asia, and Greater China, Ogilvy
Analysis shows businesses that continue investing in their brand during times of crisis are able to capture up to three times more market share through a downturn and rebound faster, for lasting competitive gains.
Making brands matter, every step of the way 
As we progress through the outbreak and beyond the initial reactive phase, it is now time for marketers and brand managers to take a more proactive and agile stance in order to win in the now, prepare for the medium-term, and transform their business to secure long-term growth.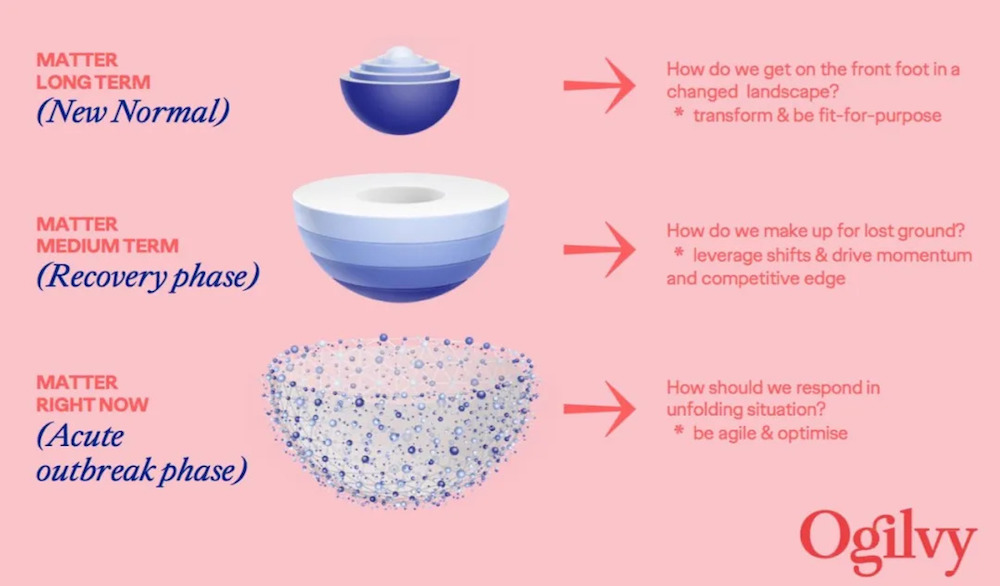 Beyond COVID-19 - A Roadmap for Crisis Preparedness
In those uncertain times, one certainty is, the COVID-19 crisis will pass, and there will be an After. While every crisis is unique, we've identified 5 timely and timeless lessons from the past that are still relevant today.:

1. BLACK SWAN' EVENTS CAN BREAK A BRAND – OR MAKE IT
'
Black Swan' events like SARS, the 2008 GFC or COVID-19 are moments-of-truth for brands (and marketers) - of their purpose, values, commitments; but equally of their agility, creativity and spirit.
2. THERE WILL BE AN AFTER
We don't yet know when, but when it happens, it will happen fast, releasing pent-up demand.
3. BUT IT WILL BE A DIFFERENT PLACE
Marked by lasting shifts, both attitudinal and behavioural, creating new needs, new priorities – and new competitive opportunities.
4. THE KEY IS MANAGING ALL TIME HORIZONS
Marketers who manage to turn crisis into opportunity are those who consider and address impacts across the short, mid and long term.
5. BE PREPARED
Fortune favours the prepared, agile and decisive – true in good times, even more so in testing ones.   
We also believe that brands across the world should firmly grasp the following 10 best practices to prepare for similar unforeseen crisis:
Don't wait for recovery; adapt to changes and focus investment on what is profitable now.

Review product / SKU portfolio due to changed consumer behaviour.

Disruption provides opportunity; revisit brand value and differentiation.

Think outside your physical brand experience. eCommerce acceleration plan: product mix, new channels, data systems.

Identify new growth opportunities: new occasions, new services.

Use the slowdown to innovate.

Maximise the value and power of existing customers.

Have a long-term brand/ portfolio plan centered on changed consumer behaviour.

Redesign/optimise your go to market plan: consider product mix, geography, sales channels and customer segment focus.

Be ready for the After. Agility is a must.
Click here to download a copy of the full report.
Share