Chris Reitermann Appointed Chairman of the Effie APAC Council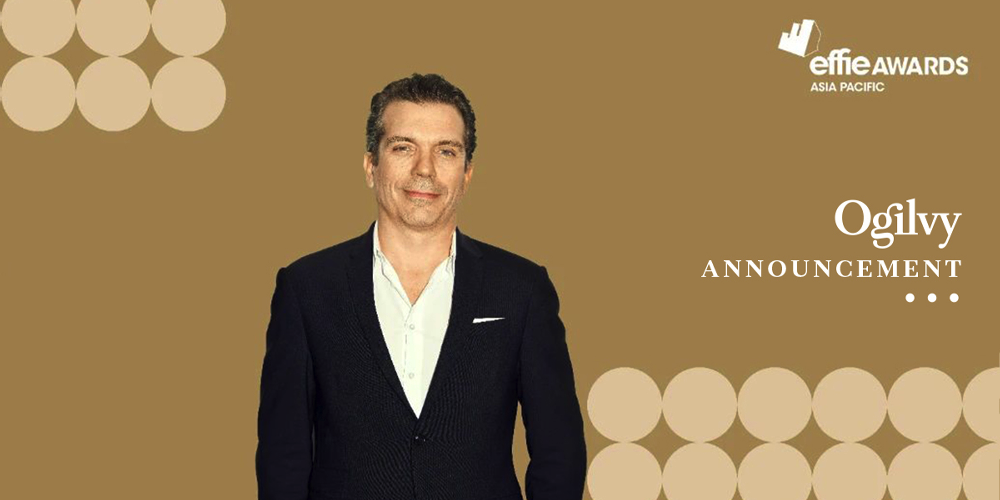 We are pleased to announce that Chris Reitermann, Chief Executive, Ogilvy Asia and Greater China, has been appointed by Effie Asia Pacific as the Chairman of the newly-created Effie Asia Pacific Council. As part of this advisory role, Chris Reitermann will help steer the APAC Effie Awards and propel new initiatives that drive forward Effie's core belief in the power of effectiveness. The 20-member Council consists of a strong mix of senior leaders from agencies and global brands in the FMCG, retail, sports, hospitality, and tech sectors who are committed to driving excellence in marketing effectiveness across the Asia Pacific region. 

Commenting on the launch of the Council, Chris said "It is an honour to be chairing the Effie Asia Pacific Council. With a diverse panel of members encompassing gender, culture and geography, I am thrilled to be working alongside such experienced senior marketers and agency leaders who are committed to championing marketing effectiveness in the region. I look forward to working alongside my peers to contribute to our industry and raise the bar for marketing effectiveness."


About Effie

Effie has led, inspired and championed the practice and practitioners of marketing effectiveness for more than 50 years through initiatives such as the Effie Awards, Effie Index, Effie Case Database and educational programs around the world. Renowned as a global symbol of achievement, Effie celebrates marketing effectiveness worldwide with over 50 global, regional and national programs across Asia Pacific, Europe, Latin America, Middle East/North Africa and North America.

Effie Asia Pacific provides the platform to support Effie's mission to lead, inspire and champion the practice and practitioners of marketing effectiveness in our region through the awards program and other learning initiatives.
Share