What's Next in Martech? 5 Trends for the Next Decade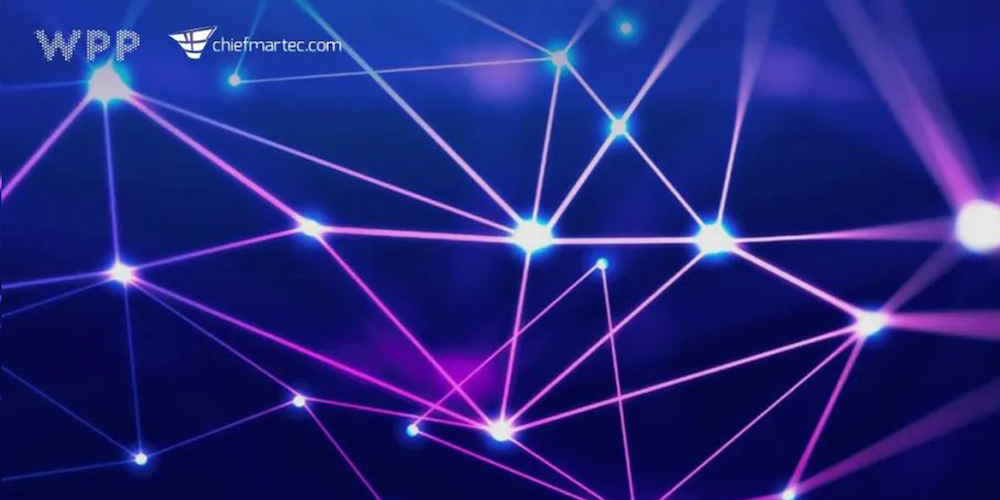 With just a few weeks left until the end 2020, all eyes are turned to the upcoming year and what it will hold for the industry.

WPP and Scott Brinker, also known as the "Godfather of Martech", recently joined hands to look at key trends that will shape the marketing technology space not just in 2021, but for the next decade. More than a list of predictions of which individual technologies will be prominent when 2030 rings in, the "Martech 2030: Five Trends in Marketing Technology for the Decade of the Augmented Marketer" report instead identifies broad patterns of how marketing organizations are changing in a digital world powered by all these emerging technological innovations.

Trend 1 - "No Code" Citizen Creators

The massive democratization of technology has given birth to the "no code" trend: software that empowers non-technical professionals to create things that previously only specialists could produce. From websites and databases to web apps and chatbots, with no code tools, anyone can virtually become a citizen creator and self-serve more of their needs immediately and without intermediaries.

In that sense, the "no code" movement is as much about empowerment as it is about efficiency – with the dramatic reduction of the cost of experimentation across organizations, we can expect faster execution and production speed and an explosion of creativity.


Trend 2 - Platforms, Networks & Marketplaces

The digital world is eclipsing traditional, linear chain-style thinking and offering us more dynamic structures and processes organized around platforms, networks, and marketplaces.

Platforms (such as Hubspot or Salesforce) enable specialization; networks (such as Facebook, LinkedIn or Slack) facilitate interactions and asset sharing; marketplaces (such as Airbnb or the App Store) match producers and consumers in a particular niche. This magic trio will provide the underlying architecture for the centralization of a high volume and wide variety of digital elements and interactions, while also enabling greater decentralized adaptations, innovations, and dynamic optimization of resources across organizations.

Brinker predicts that the next decade will be marked by the Ecosystem Economy, where a an orchestrated network of companies and service providers will exchange data and resources to elevate the customer experience. 
 
Trend 3 - The Great App Explosion

Between 2011 and 2020, the martech landscape has seen an eye-popping 5,233% growth, with now over 8000 tools available on the market. This, however, is just the tip of the iceberg. IDC estimates that over 500 million digital apps and services will be developed and deployed using cloud native approaches in less than 3 years.

Under this Great App Explosion, more and more businesses will be "digital natives," 100% powered by a kaleidoscopic tapestry of apps interconnected through APIs in public and private clouds.

The appification of the world, combined with the exponential growth in bandwith enabled by 5G (and soon 6G) networks, is set to inspire a whole new wave of advertising and marketing creativity.


Trend 4 - From Big Data to Big Ops

If the last decade was about Big Data - a revolution for handling the enormous volume, variety, and velocity of data flowing through organizations – the next decade will be about Big Ops -  managing the growing volume and variety of apps, automations, processes, and workflows operating in brands and agencies on top of that universe of data.

We often read that data is the new oil. A better analogy, Brinker argues, is that data is the new oil paint: while data on its own holds value, it's only by using and integrating it that marketers can create greater value for their organizations. Achieving data competitiveness in the coming decade will thus be a function of 2 things:
The source of your data:its accuracy, freshness and exclusivity
How effectively your data is activated in business operations and customer experience

Trend 5 - Harmonizing Humans + Machines

Will AI lead us into a dystopian future where machines take over marketing?

While it seems unlikely to happen by 2030, the proliferation of machines and greater automation are poised to give marketers more time to render ideas that were previously out of reach due to a lack of time, skill, or budget, ushering a new era of the "augmented marketer".

But marketers won't be the only ones leveraging AI. The age of the "augmented customer" will change marketing dynamics, as consumers adopt more and more advanced software to optimize their purchases and engagement with brands.

IMAGE

Combined, these 5 trends will go as far as transforming the industry, allowing marketers to create, experiment, analyze, and innovate like never before. Considering how 2020 has played out, planning for the upcoming year may seem challenging, let alone for the next decade. But all of these trends are already emerging in practice; to gain competitive edge by 2030, you can and should start to harness them today.
Share