Driving Impact in Consumer Health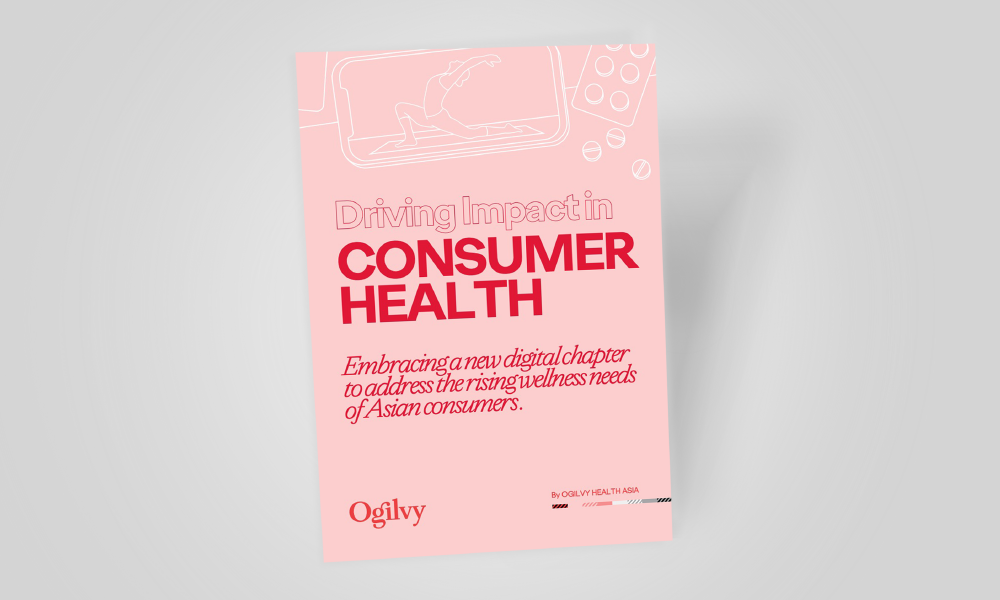 The consumer health industry in Asia is transforming in front of our eyes. Digital health in Asia is predicted to create up to $100 billion in value by 2025, a huge increase from $37 billion in 2020.
Consumers, including patients, carers and self-carers are increasingly turning to digital platforms for guidance and solutions. Based on a healthcare survey from a recent The Economist report, 50% of the 5,000 respondents in APAC obtained personal health and wellness information from social media. However, 53% found it to be so overwhelming they do not know what to focus on.
Health marketers must reassess their approach and brands must shift to a proactive digital-first mindset. Ogilvy Health's latest paper, "Driving Impact in Consumer Health", is the spark to ignite that change.
With practical insights, learnings and tangible examples from various markets in Asia, the paper aims to help brands navigate the rapid shift towards online wellness resources, demystify complexities around evolving health needs and explore how to leverage data and insights to create effective strategies that drive impactful consumer and patient-centric marketing.  
Drawing on Ogilvy Health's deep and diverse experience supporting brands across the health and wellness continuum in Asia, we scrutinised the complex landscape of consumer health marketing and identified a 4-pronged winning formula to address consumer health needs: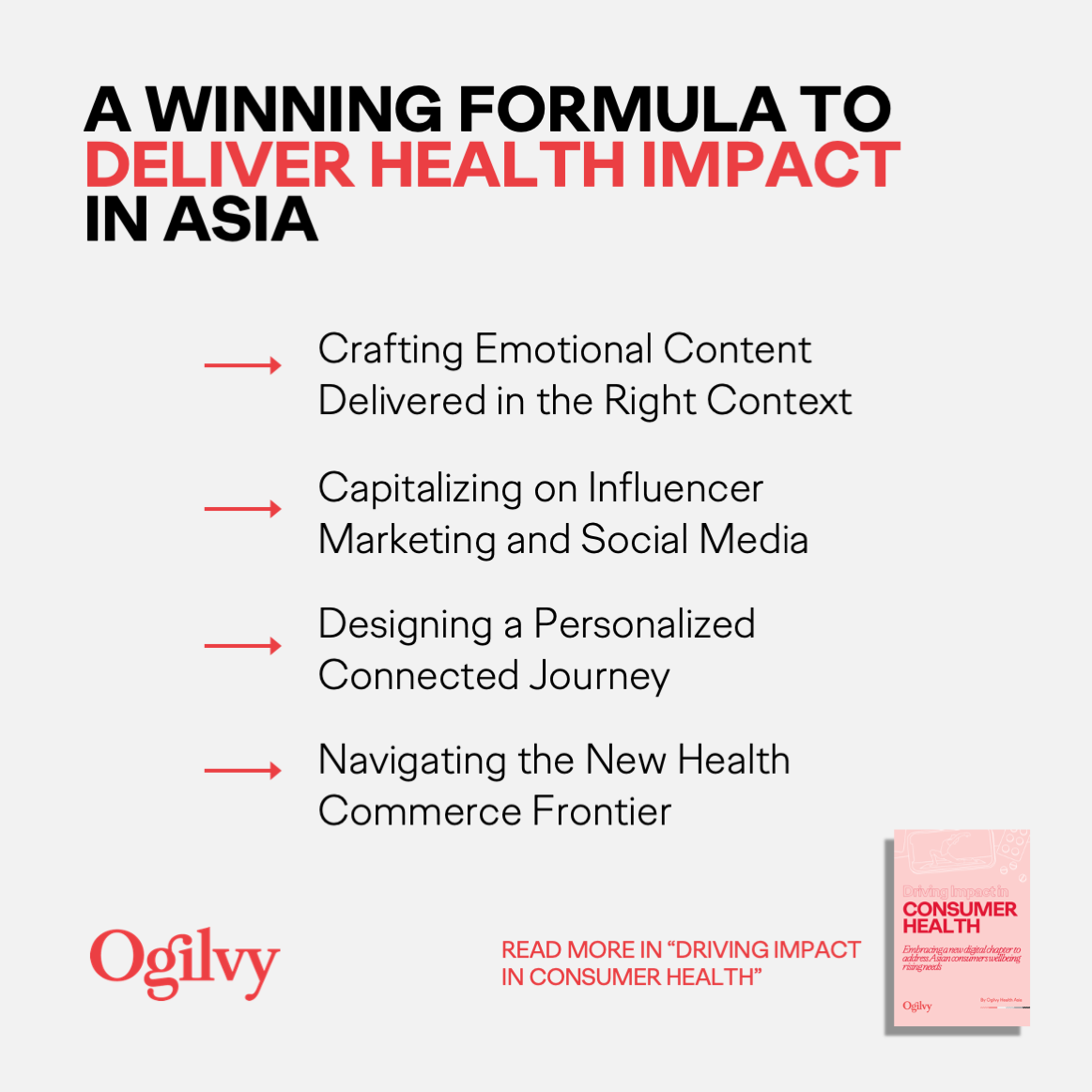 This formula isn't just about staying ahead - it's about leading the change in Asia's burgeoning consumer health market.
Click here to download the full "Driving Impact in Consumer Health" whitepaper.
Share