Celebrating Ogilvy's 30th Anniversary on the Chinese Mainland
Every year, June 23rd is one of the most anticipated days in all Ogilviers' agenda. On this day indeed, we celebrate the birth of our Founder David Ogilvy, who would have been 110 today. But this year's June 23rd has an even more special taste as we also celebrate our 30th anniversary on the Chinese Mainland.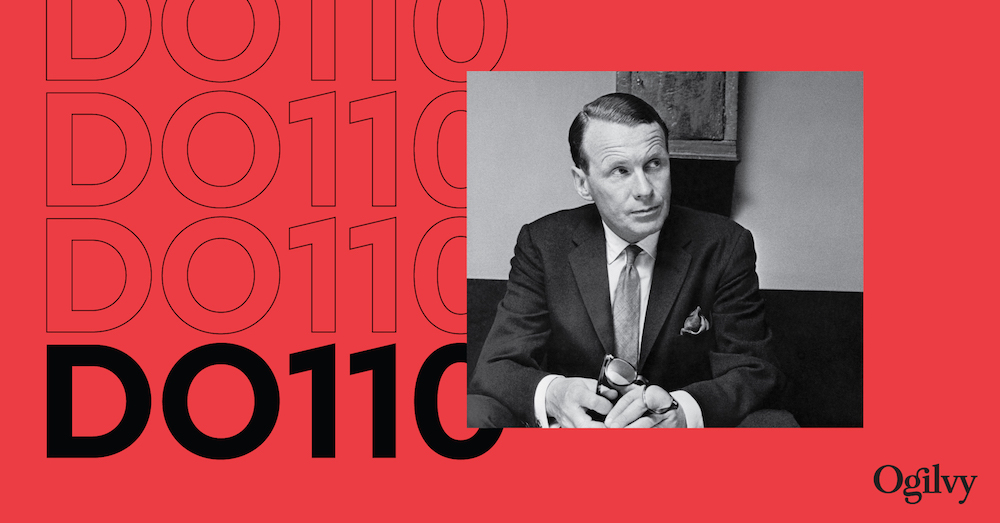 David Ogilvy's thirties were life-changing: at 38 he was unemployed; by 41, he was the most famous copywriter in the industry and built one of the largest advertising agencies in the world. All that goes to show that it is never too late to the change the world. To challenge the status quo. To aim for the remarkable and never settle for a routine. It is this spirit that we honor today as we celebrate our 30-year journey. 

Red Hot Since 1991
Since 1991, we have been growing in and with China, putting our "change is our lifeblood" philosophy into practice, constantly adapting to the market. We have captured some of the milestones, people and places that have shaped our business in a short video retracing our 30-year growth journey.
"I want to say thank you to our clients for making this 30-year journey possible. Some have truly been instrumental in leading us to the position we are in today. Our culture has played an important role as well: we never lost sight of our vision, and the trust we've placed in our people, as well as our emphasis on knowledge sharing and creativity, have been key to our growth."

T.B. Song | Chairman, Ogilvy Greater China

"Looking back at the last 30 years, it's fair to say that it has been a remarkable journey. We have always aspired to be the most local of the internationals, and the most international of the locals. Initially we mostly helped foreign brands tap into the Chinese market; today a growing portion of these brands are starting to look up to China for modern marketing and digital best practices, and we are also helping Chinese clients succeed globally. China continues to be one of the most amazing places you could be in and I believe we have a lot of potential to remain successful in this market for the next 30 years and beyond."

Chris Reitermann | Chief Executive, Ogilvy Asia & Greater China
About the Dinosaur
To mark our 30-year anniversary, we gifted all Ogilviers a limited-edition dinosaur sculpture by contemporary artist Sui Jianguo, the man behind the iconic 'Made in China' dinosaur. First crafted in 1999 as a symbol of China lumbering onto the world stage as an economic giant with an ancient past, today this dinosaur reminds us of the constant need to innovate and adapt to ensure we stand the test of time.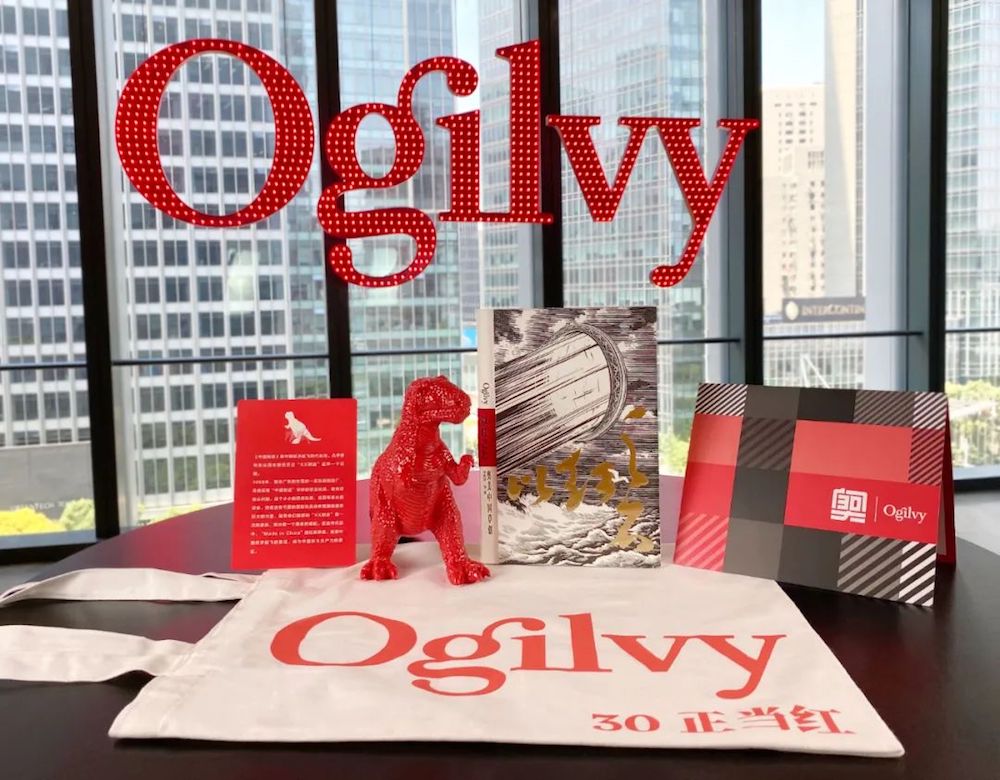 The past 30 years have been some for the books. We have succeeded because, despite the massive shifts that have occurred over the years, we have always operated in the way David Ogilvy envisioned, and remained committed to our core values. As a new chapter of our story unfolds, these values will take us even further into the future, inspiring brands and people to impact the world through borderless creativity.
Share