Ogilvy Named Greater China's Most Effective Agency Network in the 2020 Effie Index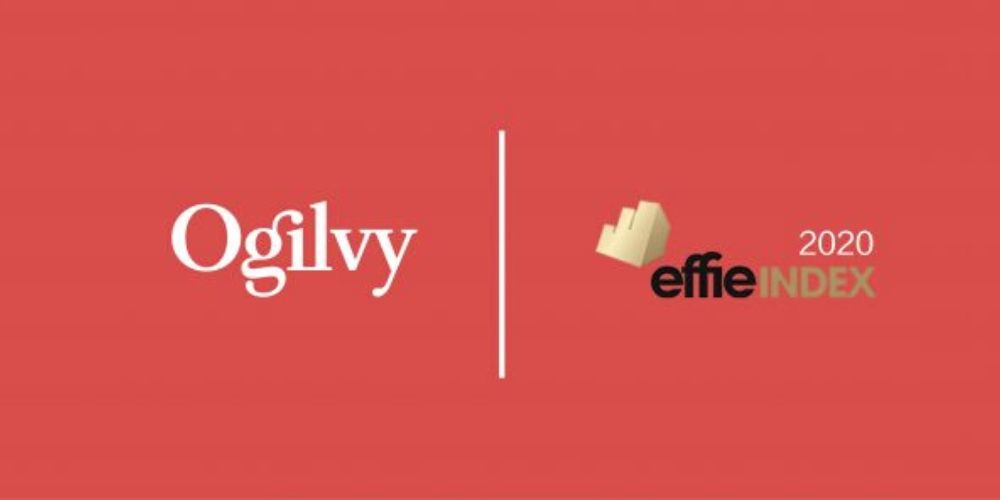 Ogilvy has been ranked as Greater China's Most Effective Agency Network in the 2020 Effie Index for the fourth time in five years. The 2020 rankings are compiled based on aggregated winner and finalist data from 46 Effie Awards competitions held in 2019.

The distinction comes on the back of a strong performance at last year's Greater China Effie Awards (1 Gold, 6 Silvers, 15 Bronzes) as well as three notable wins secured by our Beijing office at the 2019 APAC Effie Awards for "52 Mayors of Danzhai", "Nescafé Magic TV" and "She's Mercedes". Ogilvy Beijing topped the Most Effective Individual Agency rankings in the region, followed by Ogilvy Shanghai in third position.

Considered throughout the industry as the global benchmark for marketing effectiveness, the Effie Index recognizes agencies that are driving tangible business results for their clients.

Chris Reitermann, Chief Executive of Ogilvy Asia and Greater China, commented on the results saying, "This performance is a tribute to our clients' unwavering support and trust in us.  Furthermore, at a time like this where business is challenged and growth is limited, it is especially meaningful to see that our work for clients is effective and delivers business results."

In addition to these two prestigious accolades, Ogilvy was crowned Most Effective Agency Network in Asia Pacific, Ogilvy Mumbai was recognized as APAC's Most Effective Individual Agency, ranking #2 globally, and WPP was named Most Effective Agency Holding Group in the world for the ninth consecutive year.
Share