Advertising Titan TB Song Retires as Chairman of Ogilvy in Greater China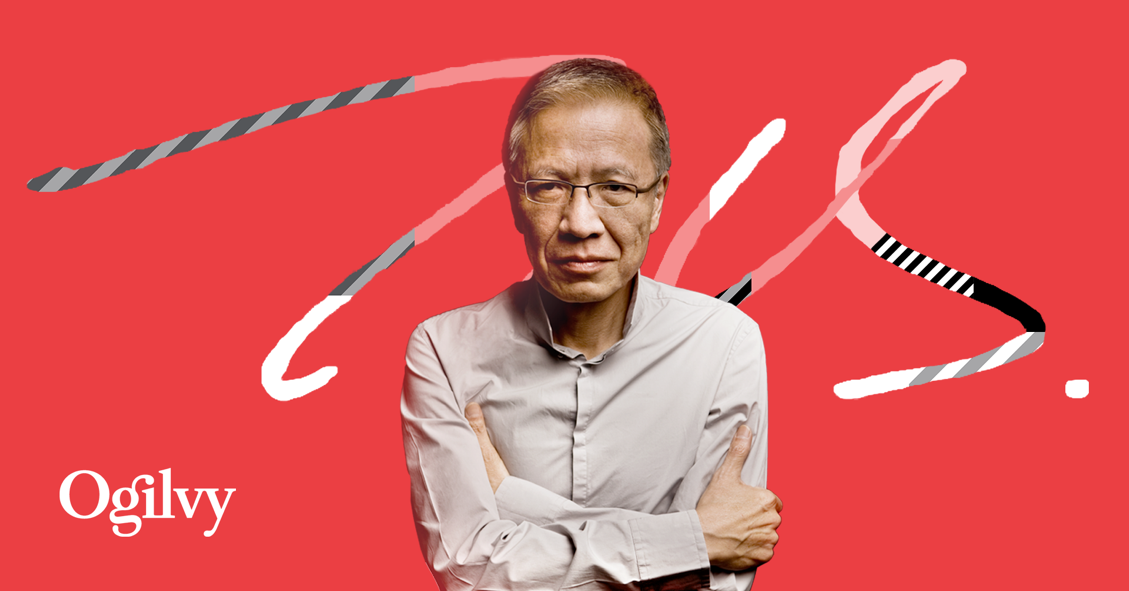 Ogilvy today announced that TB Song, Chairman of Ogilvy Greater China, will be retiring after a four-decade long career with the agency. Instrumental in Ogilvy's successful development in this market since the 1980s, Song is widely recognized as one of the most influential figures in the industry. He will continue to serve as Senior Advisor for Ogilvy in Greater China.
Building Ogilvy's foundation in Greater China for more than 40 years
TB Song, a trailblazer in the advertising industry, commenced his career in Taipei during the 1970s and established Ogilvy Taiwan in 1985. In 1991, Song assumed the position of Chairman of Ogilvy China, coinciding with the opening of Ogilvy's inaugural office on China's mainland in Shanghai. His visionary approach led to the expansion of the business, with Ogilvy Beijing established in 1993, Ogilvy Guangzhou in 1994, the Qingdao unit in 2015, and Ogilvy Shenzhen in 2017.
Under TB Song's guidance, Ogilvy swiftly emerged as a prominent force in Greater China within a decade, driven by the aspiration of becoming "the most local of the internationals, and the most international of the locals." Embracing this ethos, Ogilvy grew exponentially and established itself as a creative powerhouse in the region. The agency's success stemmed from its ability to assist both local and international brands across diverse sectors in expanding their influence both locally and globally through the power of creativity.
Investing in people and pushing boundaries through innovation
At the core of Ogilvy's triumph in Greater China lies a steadfast commitment to innovation, instilled by TB Song's belief in investing in people to drive change and adapt to evolving market realities. Rather than replicating successful formulas from mature markets, Song encouraged his teams to meticulously assess local market conditions and formulate strategies that embraced agility and flexibility. While focusing on Ogilvy's core business of branding and advertising, he also envisioned incorporating new offerings such as direct marketing, public relations, consulting, and design. Furthermore, Song championed the digitization of the business as a crucial component of the long-term strategic plan. By introducing an integrated marketing service model and collaborating with local partners, Ogilvy exuded its distinctive characteristics and emerged as a trusted go-to-market partner in the region.
Song fostered an open talent policy, attracting individuals from diverse backgrounds. Upholding Ogilvy's reputation as the "teaching hospital" of the advertising world, he firmly believed in using training to support employee growth. From the early days of the company, Song invested in integrating global and local training content and refining the career development system. Over the past four decades, Ogilvy's talent development scheme has expanded exponentially, establishing itself as a benchmark within the industry, specifically tailored to cater to the needs of new generations of talent. 
Honoring the spirit of David Ogilvy
One of TB Song's most noteworthy leadership achievements in Greater China was his commitment to introducing, interpreting, and disseminating David Ogilvy's mindset and philosophy. Song advocated the "Respect Individual, Respect Knowledge, and Respect Creativity" credo, which continues to be a fundamental principle driving Ogilvy's development in the region. Recognizing the importance David Ogilvy placed on knowledge transmission, Song prioritized this aspect early on in Greater China. He initiated the publication of Viewpoint, an internal magazine designed to inspire Ogilvy employees with the latest thought leadership and nurture the agency's culture. Over time, Viewpoint gained influence within the wider advertising community, offering timely insights into industry trends, and providing fresh perspectives on the challenges faced by advertisers and marketers in the region.
TB Song said: "The time has come for me to step back and make way for the younger generation. Looking back, the good memories far outweigh any regrets; I feel very lucky to have been a part of growing the business for all these exceptional years. I want to thank my family and partners who've been by my side for nearly 50 years. Our industry is at the verge of some new transformational changes, and the next phase promises to be full of exciting challenges. Technology is becoming more and more pervasive across everything agencies do, and it's critical to keep up with the pace of innovation. I hope we will continue to maintain an entrepreneurial mindset, our competitive advantage in driving great ideas for brands, and uphold the fundamental pillars of our culture."
Chris Reitermann, CEO of Ogilvy Asia Pacific and Greater China, said: "I am immensely thankful to TB for laying an incredible foundation for Ogilvy in Greater China, benefiting us and future generations. Without his influence, we wouldn't have achieved our current esteemed status. We take great pride in building upon his legacy and leading us into the future. Personally, I will forever be grateful to TB for getting me into Ogilvy and this market 28 years ago. He has been a remarkable mentor, a trusted sounding board, and undeniably one of the wisest individuals in the industry. I am thankful that we will continue to benefit from his guidance as a senior advisor to our business." 
In Greater China, Ogilvy has thrived under Song's strong foundation, seamlessly optimizing and transitioning to its current operational structure. The company operates five business units – Advertising, Experience, PR, Consulting, and Health – under one unified brand, providing diverse services. The agency's commitment to digital innovation and technology further strengthens its position in an ever-evolving industry, enabling it to stay ahead of the curve. Moreover, Ogilvy attributes its ongoing success in Greater China to the presence of strong local leadership, ensuring the brand's success and echoes Song's vision of being both the most local and international. This dedication to both global expertise and local understanding has solidified Ogilvy's position as a leader in the region.
Share