Balabala Makes Waves in the Fashion Industry with Virtual Influencer 'Gu Yu', Created by Ogilvy Shanghai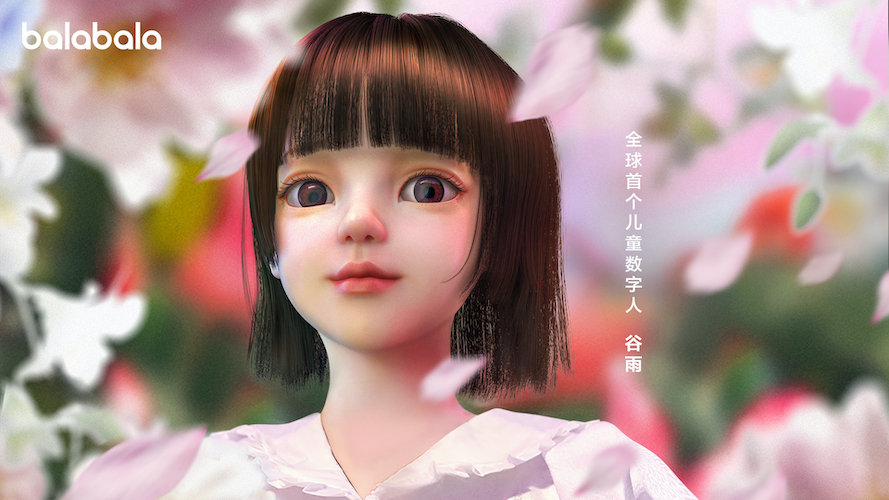 Balabala, a leading kids clothing label in China, recently revealed its new official brand ambassador Gu Yu, a one-of-a-kind virtual influencer created in parternship with Ogilvy Shanghai. The introduction of the virtual child is the latest move in Balabala's brand rejuvenation journey, shifting away from the traditional fashion marketing playbook in favor of innovative, tech-infused activations that resonate with the new generation of digital-native parents.
Gu Yu, which translates literally as 'grain rain', takes her name from the eponymous Chinese lunar calendar festival on April 20 signalling a rise in temperatures and the arrival of heavy rainfalls essential for good crop growth – a symbolic nod to Balabala's belief in promoting children's free growth and self-expression.
To bring Gu Yu to life, Ogilvy Shanghai conducted extensive target consumer research and analyzed data sets of children faces that were then aggregated into a 3D rendering software to create an initial prototype. The creative technology team then used a suite of AI and 3D modelling tools to further refine her facial features including eye shape, hair thickness and skin texture and animate the virtual influencer in various scenarios as she explores her passions.
First introduced to the world on social commerce app Xiaohongshu, Gu Yu doubles up as an independent fashion blogger, connecting with fans through regular short form content that documents her life as an influencer – such as sharing behind the scenes of upcoming promotional videos - and introducing some of the most recent clothing item releases from Balabala alongside real-life child models or in the form of NFT digital collectibles.
For long, China's childrenswear category has been overwhelmed with homogenized princess and traditional Chinese hanfu clothing styles; out-of-date and out-of-style in the eyes of many young parents. In this first phase of a multi-dimensional strategic repositioning campaign for Balabala, Gu Yu acts as a modern companion of real-life children - with their unique passions and lifestyles - by showcasing a variety of outfit styles (preppy, urban, sporty, girly…), inspiring kids to express themselves freely through fashion.
On eCommerce, Balabala took the launch of these new modern silhouettes up a notch to release a limited-edition "meta dress" NFT piece, which 1000 lucky customers could get their hands on by shopping on the brand's flagship store or by using their loyalty points.
Gu Yu's presence will not be limited to China's top social media and commerce platforms. Soon she will be at the heart of new phygital experiences, where digital and physical boundaries will blend in to deepen customer interactions: from walking down the runway at Balabala's offline fashion shows to co-hosting in-store brand events, fans will be able to connect with Gu Yu way beyond their smartphone screens.
Thomas Zhu, Group Executive Creative Director at Ogilvy Shanghai, said: "Bringing Gu Yu to life has been an incredibly exciting creative journey, from the very early research and conceptualization stages where we defined her key traits, facial features and personality all the way to technology implementation and agile social content creation. As one of the first virtual influencers for a childrenswear brand created in China, Gu Yu is testament to Balabala's commitment to digital innovation and positions the brand as a true metaverse pioneer in the kids fashion category. We look forward to seeing her interact with fans over the next few months in novel, exciting ways."
Share