Kars Jia Joins Ogilvy China as Head of Commerce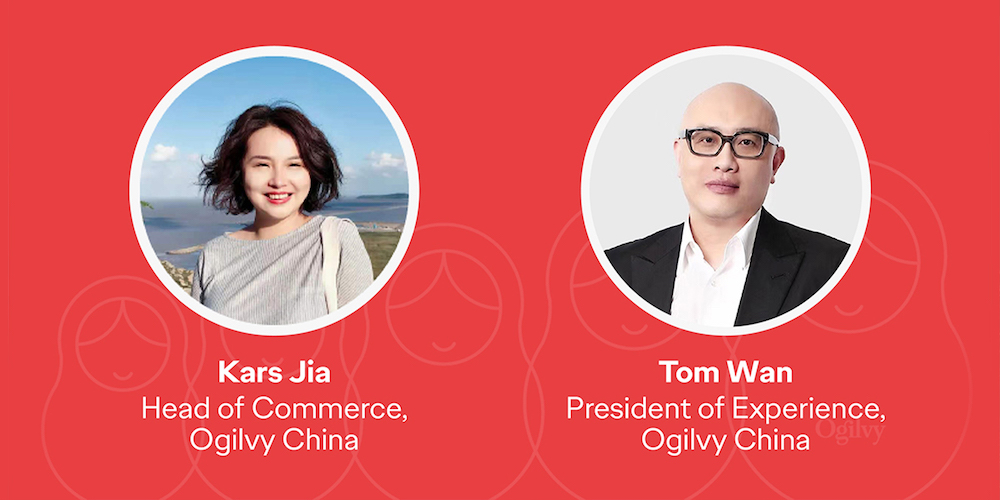 Ogilvy China appointed Kars Jia as Head of Commerce for Ogilvy China. Kars will report to Tom Wan, Ogilvy China's President of Experience, and will play a key role in enhancing the company's related business. 
The appointment comes amid several major steps by Ogilvy China to strengthen its experience offerings, helping drive a series of recent project wins. The moves reflect the increasingly pervasive role eCommerce plays in every facet of clients' business, as well as the rapidly expanding potential of Customer Experience, Data, Commerce, and CRM business to help clients drive new business growth. These include a series of key hires to add depth and specialization to the team.

Tom Wan rejoined the Ogilvy Group in September 2020, taking on his current position as head of Ogilvy China's Experience department. Tom brings to the role over 26 years of experience in media, brand, and digital marketing across China, Asia, and the US. 

Kars will work with Tom to help Ogilvy China to build and accelerate its eCommerce offer. 

"Together with our expert leaders on CRM, UX, Martech, and Customer Data, Kars will play a crucial role in developing end-to-end Commerce capabilities and offerings, delivering new value to our clients," Tom Wan said. "This will take us a major step forward in realizing our ambition of being our clients' best partner for growth."

With over a decade of marketing and technology experience on eCommerce platforms and TP (T-mall Partner), Kars has helped companies across a full range of sectors innovate their approaches to win in China's eCommerce ecosystem.

As General Manager of Fashion & Beauty at SECOO, a luxury eCommerce platform, Kars helped introduce dozens of brands onto the platform and oversaw the launch of several flagship stores on the SECOO app.  She also championed the development of a new algorithm to segment SECOO's user groups for growth and end-to-end marketing strategies on the platform.  Prior to joining SECOO, she led the development of the New Retail omnichannel business and strategy at Lily & Beauty, a leading TP focus on the beauty category, leveraging and utilizing offline stores to increase T-mall traffic and sales.  Most recently as General Manager at IQIYI Ecommerce, she helped establish an IP-driven eCommerce operation, consolidating IQIYI's content resources to drive new business growth on the brand's live broadcast platform.
Share