Chris Chen Joins Ogilvy China as Consulting Partner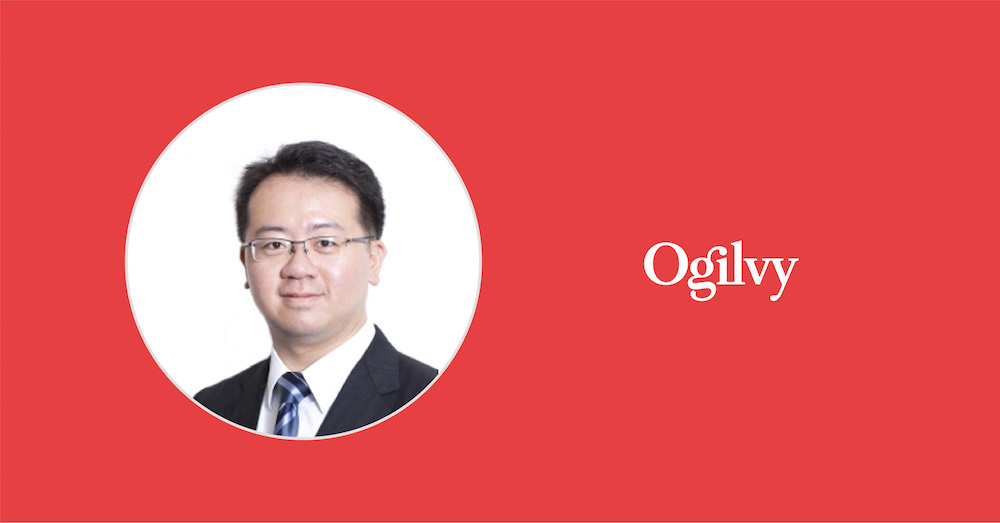 Ogilvy China announced today that Chris Chen has been appointed Consulting Partner for Ogilvy Consulting. Based in Shanghai, Chris will bring together Ogilvy's digital technology and data capabilities to design and implement brand transformation strategies for our clients. He will report to Sandy Ng, President of Ogilvy Consulting China.
Commenting on the appointment, Sandy Ng said: "In this new role, Chris will be responsible for expanding our digital transformation and business innovation offerings to empower brands with the digital technology and modern marketing tools they need in today's disruptive economy. I'm thrilled to have Chris bring his rich expertise and track record of growing client business to the Ogilvy Consulting team in China."
Chris said: "I look forward to enabling brand transformation through cross-border digital thinking and deploying digital transformation, business design and growth and innovation solutions to help our clients unlock new possibilities."
Chris Chen has over 18 years of experience in digital transformation and technical consulting in China and Asia-Pacific, with hands-on expertise in digital marketing, data intelligence, and cloud computing.
Chris most recently served as Senior Retail Expert for Alibaba, where he was responsible for digital transformation consulting initiatives and the technical implementation of industry solutions globally. This role saw him help over 50 renowned brands integrate data, technology and innovative services to generate transformational commercial value and business growth.
Prior to that, he delivered strategic consulting for a number of large corporations at Accenture, leveraging digital technology to effectively achieve brand transformation and business innovation. Projects he led included e-commerce marketing data strategy and CX digitization for Mercedes-Benz in China, along with digital transformation strategic planning for companies like Hainan Airlines, Deppon Logistics, TCL and Shin Kong Mitsukoshi.
Share