Ogilvy China Expands Roles of Yong Yuan and Angel Chen, Announces Several Key Promotions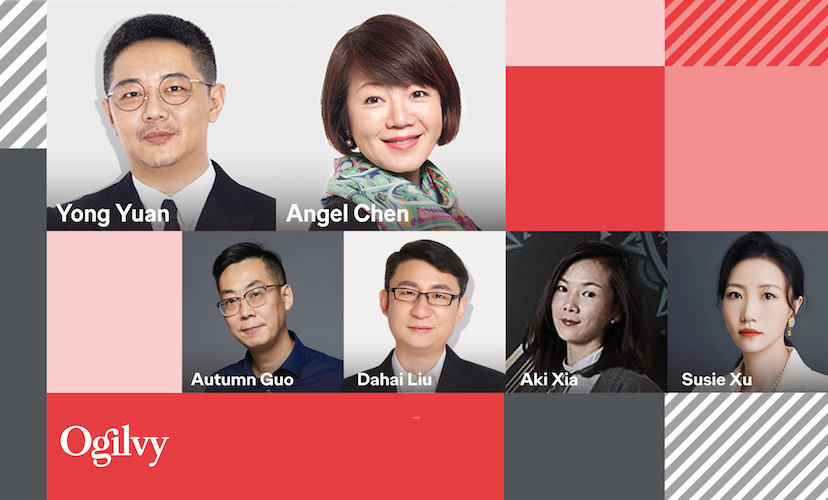 Ogilvy China today announced several key appointments to further optimize the agency's structure.
Yong Yuan, currently President of Ogilvy Shanghai, adds responsibilities as President of Ogilvy Advertising in China. This role was previously held by Melinda Po who is leaving the agency. Under Yong's leadership, Ogilvy Shanghai has become one of the fastest growing and creatively awarded offices in China. In his added responsibility as Head of Advertising across China, Yong will be responsible for the transformation and growth of our largest business, working with leaders across all offices.
Angel Chen, currently Chief Growth Officer for Ogilvy China, will take on the additional role of President of Ogilvy Beijing, in charge of the overall strategy and performance of the entire office operations.
Chris Reitermann, Chief Executive Officer for Ogilvy Asia & Greater China commented saying: "I am very grateful for both Yong and Angel for stepping up and taking on more responsibility at a capability and local office level, working closely with our key clients while also partnering with me on driving the overall strategy and performance of our business in China. I couldn't think of a better setup to push our agenda forward."
Meanwhile, Autumn Guo has been promoted to Managing Director of Ogilvy Advertising in Beijing, from his previous position as Managing Partner. Instrumental in leading our automotive business for the past 18 years, in this expanded role, Autumn will drive the overall performance and transformation of Ogilvy's Advertising business in Beijing.
Dahai Liu, currently Deputy General Manager of Ogilvy Qingdao, has been promoted to Managing Director. An Ogilvy veteran and influential leader, Dahai has successfully been driving business growth and maintaining strong client relationships in our Qingdao office.
Additional announcements include: Aki Xia' s promotion to Managing Partner for Ogilvy Beijing; Susie Xu's expanded mandate as Head of Brand Strategy for Ogilvy China, in addition to her current title as VP, Strategy for Ogilvy Beijing. In her new role, she will focus on the modernization of our brand strategy offer and drive new business and client opportunities.
With brands confronted to new, complex challenges and market uncertainties, these promotions and leadership updates are poised to strengthen our services, ensuring clients can access the best capabilities across the Ogilvy offering to drive creative excellence and business growth in China and beyond.
Share