Pay Back Your Investment in Marketing Technology — Part 2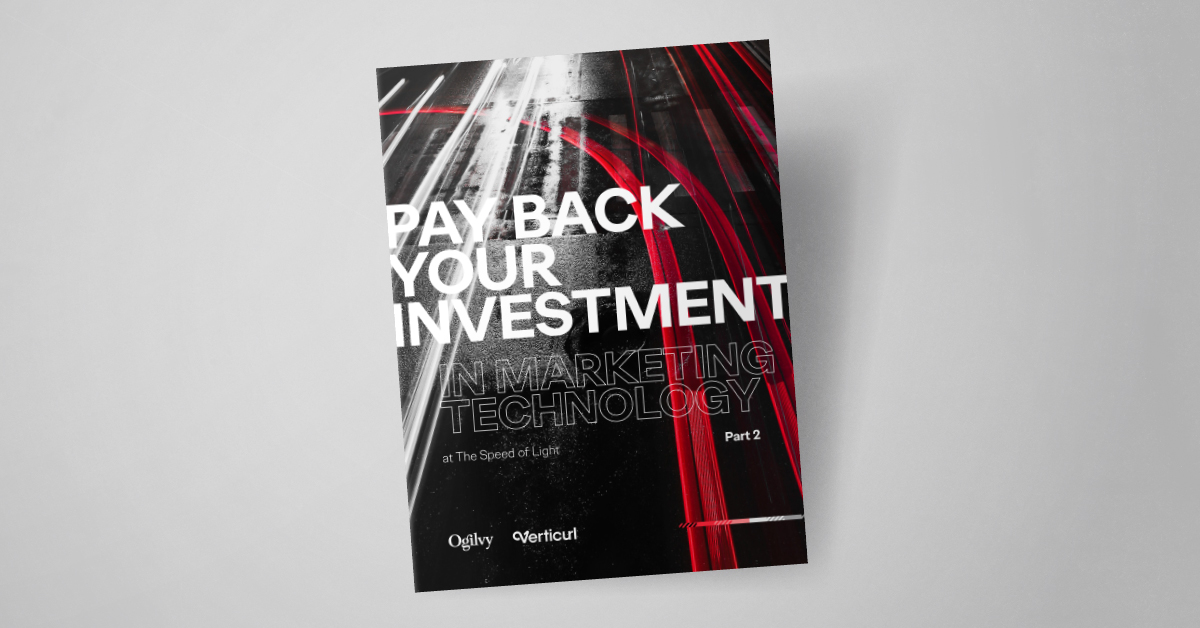 This is the 2nd part in a two-part report. Find "Pay Back Your Investment in Marketing Technology at the Speed of Light — Part 1" here.
CEOs across the globe have made optimization of their marketing technology (MarTech) stacks a top priority. The key principle of MarTech stack optimization is using incremental revenues from more personalized marketing to pay back investments at a faster rate, thereby maximizing the Net Present Value (NPV) of capital investments in technology.
From our experience, "Digital Champions" — clear digital marketing leaders in their respective sectors — are investing in real-time hyper-personalization. Hyper-personalization ensures that every step in the customer journey is personalized with data-driven targeting rules and offers that drive advantage in CX, revenue generation and brand loyalty. From this experience, we have developed the next era of personalization that we call "Affinity at Scale." Affinity at Scale is a new approach to personalization that is a unique formula of human insights and data signals that drives an authentic, empathetic connection to the brand.
Champions continuously innovate, then apply rigorous test & learn techniques to find and then focus on the marketing activities that produce the highest Return on Marketing Investment (ROMI) from personalization.
In Part II of "Pay Back Your Investment in Marketing Technology at the Speed of Light," our MarTech experts go deep into five categories of best practices:

1) Investing in creative asset management tool(s) to drive higher productivity and improve cross-functional campaign
collaborations
2) Before investing heavily in the data ecosystem, an end-to-end Data Maturity Assessment is critical
3) Creating a single view of customer
4) Leverage Attribution Modeling to measure ROI & ROAS
5) Investing in Intelligent AI Chatbots to reduce abandonment rates and increase sales
Share