The Impact of 5G on Digital Marketing
A kung fu master and a mobile gamer having a kung fu duel online. What? You haven't heard of this? This is not a futuristic experiment, but a real-life campaign crafted in collaboration with Huawei – the "5G Kung Fu Showdown". 

Earlier this year, Ogilvy Beijing staged a cross-dimensional confrontation between a kung fu master and a mobile gamer located thousands of miles away from each other. But the real hero behind this technological prowess is 5G and the end devices it supports.  

5G has attracted significant attention among all industry sectors this past year, becoming one of the most common discussion topics along with Big Data, Blockchain, Artificial Intelligence (AI), Internet of Things (IoT) and Augmented and Virtual Reality (AR/VR).

It has emerged as an indispensable component of the new-generation high-speed wireless network infrastructure construction. 2019 was a year of rapid growth for 5G, not only because of its relevance to each of us (mobile phones, wearable devices, etc.), but because its commercialization undergoing major changes and upending several fields such as logistics and manufacturing, as well as advertisement and marketing.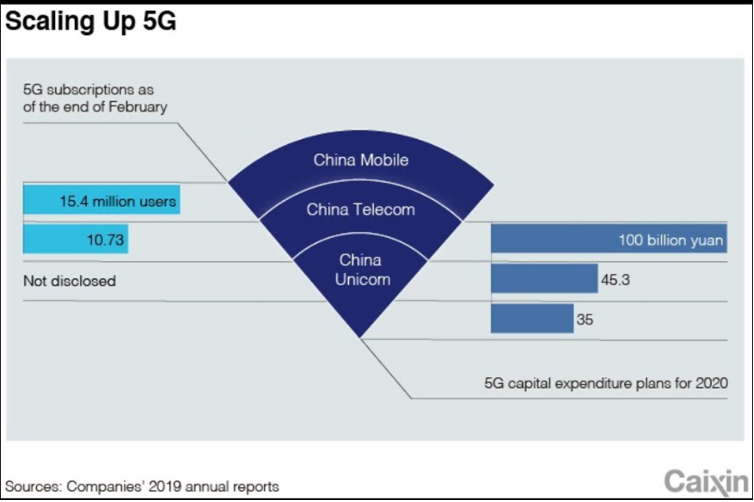 So, where does the power of 5G lie? Is it just about connecting to a 5G network? 

5G is the 5th generation of wireless cellular technology. Simply speaking, it has three key features: high data rate, lower latency, and large-scale connectivity.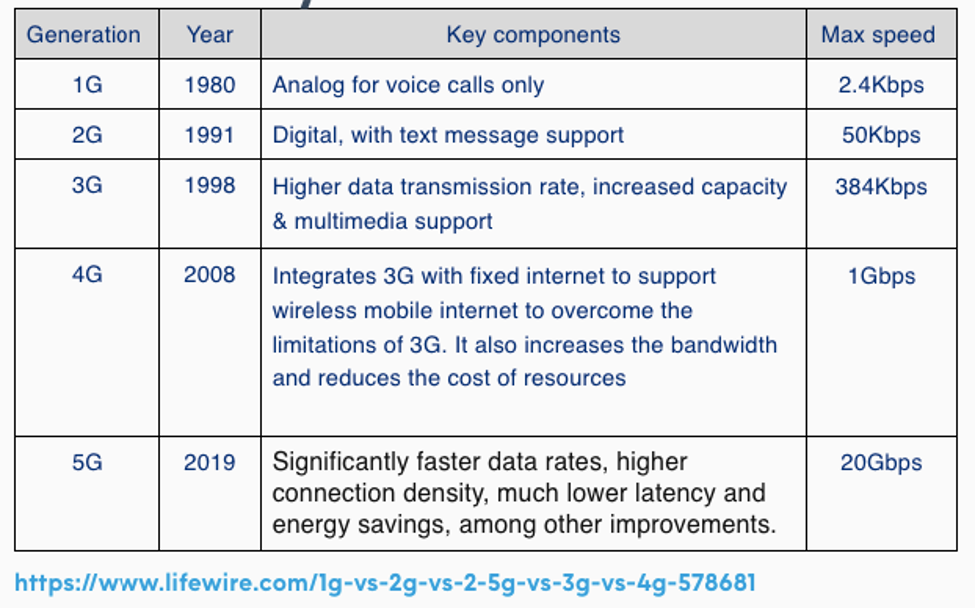 From the table above, we can see that the impact of 5G on network speed is enormous. While 2G enabled the development of text messaging, 3G brought image sharing, and 4G made mobile video, audio, and livestream possible, 5G will supercharge the popularization of these digital applications. In addition, enhancements in mobile network capabilities will create many new possibilities, ecosystems, and application scenarios, including smart cities, autonomous driving, and mobile AR. It is an essential component of an Internet of Everything world. 

However, 5G alone is not enough. 5G is just a carrier that should be integrated with other complementary key technologies and equipment (technology, equipment, chips, infrastructure, etc.) to have a truly transformational impact on our lives.

What influence will 5G have on digital marketing? Let's answer this question by looking at 5G's 3 key features. 
1. High data rate 
Large amounts of data can be processed faster than ever using 5G's high-speed network and bandwidth-connected servers. This type of mobile network would effectively facilitate access to streaming-based services, such as Mobile AR, allowing this new type of interactive creativity and interaction mode to be free from the restrictions of mobile broadband networks and enabling it to become mainstream. Not only do high-speed networks and AR have the potential to turn a flat surface into a digital marketing platform fostering interactions between brands and users, they can also offer consumers a unique online shopping experience. In addition to AR/VR, the promotion of high-quality video or video marketing content will not be affected by network speed, time or geographical constraints anymore.  
2. Low latency 
Real-time interaction means that the feedback and response times between machines need to be extremely short, for example, within 1ms. In a low latency environment, there's no delay or lag in the transmission of data between devices. 5G's low latency will further accelerate the application of online video and shopping: through 5G, users can shop and switch effortlessly between multiple live broadcasting accounts, and even watch simultaneously multiple live videos without ever worrying about missing out on a great deal due to the lag that previously came with switching back and forth between applications. 
3. Large-scale connectivity 
With the diversity of IoT devices and the deepening of IoE concepts, each of us has more and more devices that rely on network access, such as smart watches, cars, vacuum cleaners, refrigerators, etc. While using these devices, massive amounts of data are generated, including behavioral data and application data. Thanks to 5G, this data can be effectively collected, processed, analyzed, and translated into consumer insights, personal preferences and needs. This provides marketers with invaluable information to produce more targeted content, reach consumers at every stage of the user journey, create effective interactions, and optimize their marketing campaigns in real time based on the evolution of market and consumer preferences. 


In a nutshell, we can expect 5G to bring: 
Streaming-based advertisements and advertising interactions 
Mobile AR/AR-powered interactive consumer experiences 
More accurate and cross-platform personalized marketing 
More immersive and diverse online shopping experiences 
Share