Ogilvy Relaunches PR Offering in Shanghai, Appoints Tiffany Hu as Managing Partner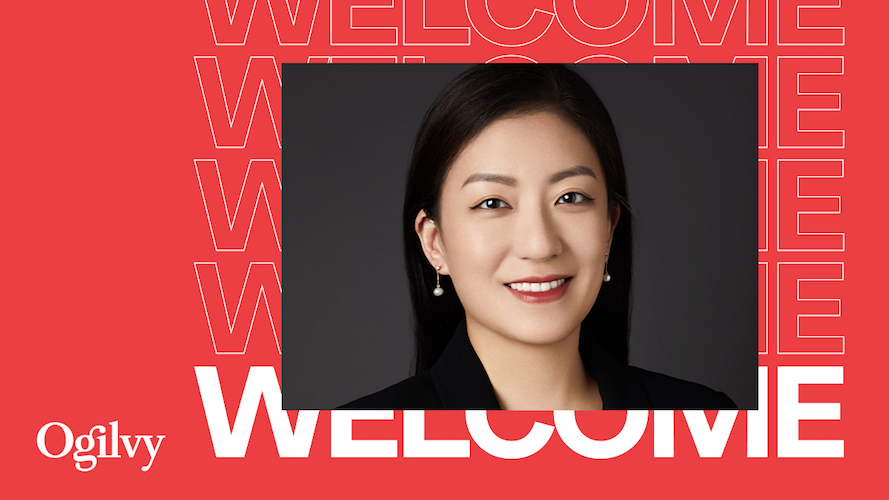 Ogilvy unveiled today its strengthened Public Relations strategic offering in China, announcing the appointment of Tiffany Hu as Managing Partner of Ogilvy's PR business to lead the Shanghai operations.
In line with its global strategy – based on a structure built around 5 business units (Advertising, Experience, Public Relations, Growth & Innovation and Health) under one company – Ogilvy is bolstering its Public Relations business in China to further enhance and scale its offerings.
Ogilvy's ambition is to provide clients in China with the best specialist Public Relations advisory, especially in the areas of corporate reputation, thought leadership, brand shields, public affairs and influence. Ogilvy PR will also work at the intersection of other capabilities that contribute to the broader Ogilvy offering, helping clients with their growing needs for corporate reputation, purpose and sustainability solutions as they go to market in China. In her new role, Tiffany will be responsible for expanding Ogilvy Shanghai's PR practice and will work with local leaders to reinforce the company's leadership in public relations in East China.

Commenting on the appointment, Joe Yu, President, Public Relations at Ogilvy China said: "Tiffany started her PR career by joining Era Ogilvy Public Relations in 2003. After graduating from Judge Business School of University of Cambridge, she relocated to Shanghai in 2007, and has since demonstrated a strong track record in communications specialties, organization leadership and business development. I am thrilled to have Tiffany back to Ogilvy and am confident that her rich expertise and deep enthusiasm for corporate strategic communications and integrated marketing will take the Ogilvy PR business to new heights in China."
Tiffany Hu said: "Ogilvy PR has been an iconic institution in Mainland China. Ogilvy China's solid public relations capability represents a distinctive competitive advantage compared to other large integrated agencies. I am excited to return to Ogilvy in Shanghai and look forward to working closely with my colleagues to earn long-lasting influence, build trustworthy reputation and drive sustainable growth for our clients through breakthrough creativity, sharp insights and leading data and technology."
Tiffany has extensive experience and expertise in corporate communications, integrated marketing communications, reputation/issue/crisis management, corporate social responsibility, and social and digital media engagement. She has provided strategic communications and brand marketing counsel for many multinational and domestic companies in a wide range of industries spanning food, nutrition & health, technology, finance, tourism, real estate, and luxury.
Before joining Ogilvy, Tiffany was the Chief Operating Officer of Ketchum China, where she led the integrated communications team. Under her leadership, her office delivered double-digit revenue growth and received multiple industry recognitions, winning SABRE, PR Week and other awards within a few years. Tiffany is skillful in developing communications strategies and managing internal and external communications effectively from the perspective of sustaining growth. She also has experience helping Chinese brands build robust reputation and guiding multinational brands through the changing market dynamics in China and around the world.
Share