Ogilvy Named Most Effective Agency Network of the Year at the 2021 Effie Awards Greater China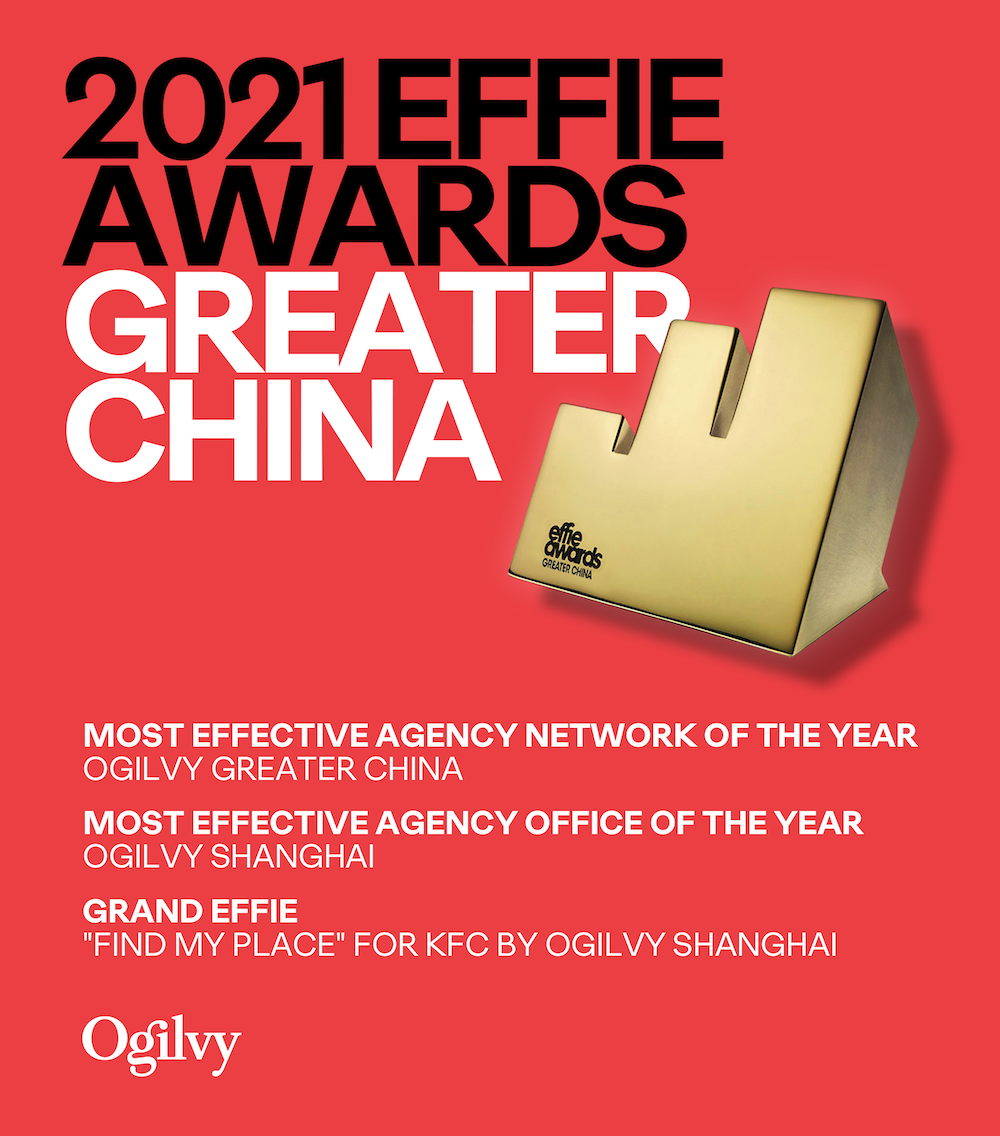 Recognized globally as one of the most highly coveted honors in the industry, the Effie Awards Greater China celebrate outstanding creative work based on marketing effectiveness. This year, Ogilvy led the way with 1 Grand Effie, 4 Gold, 8 Silver, 10 Bronze and 4 Shortlists with contributions coming from Beijing, Shanghai, Guangzhou and Taipei teams.
We are proud to have earned top honors with Ogilvy named Most Effective Agency Network of the Year in Greater China and Ogilvy Shanghai recognized as Most Effective Agency Office of the Year.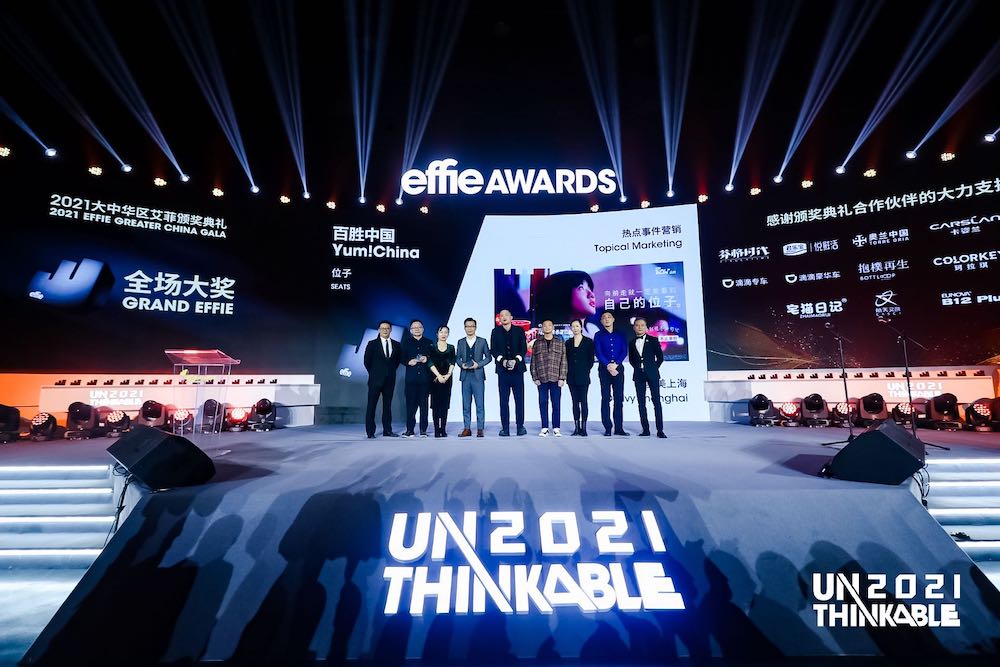 KFC and Ogilvy Shanghai teams on stage to receive the Grand Effie
These accolades are a testament to the strength of our creative network in Greater China and the effectiveness of Borderless Creativity in creating brand and business impact. Thank you to our clients for their continued trust and partnership, and all Ogilvy teams across the region for their dedication in producing creatively effective work, day in and day out.
Following is Ogilvy's full awards list: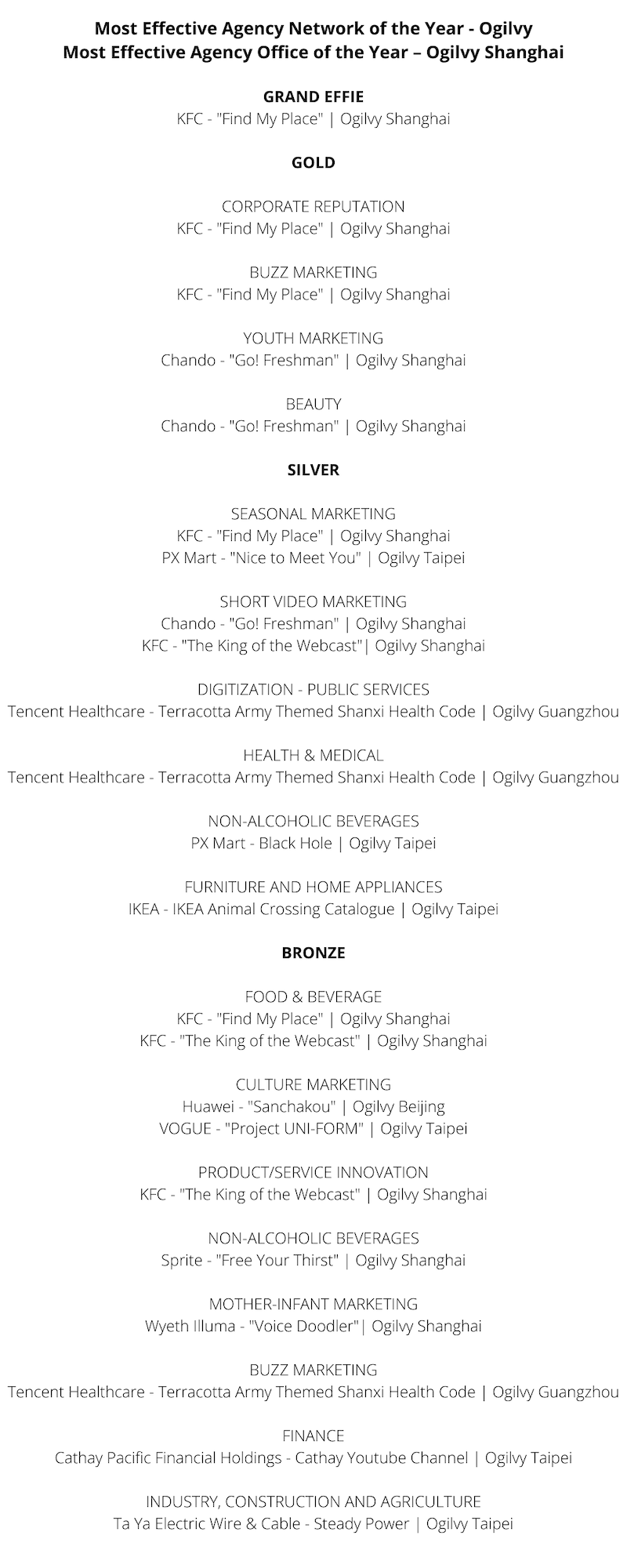 Overall, 4 campaigns contributed to our Shanghai teams' stellar performance during this year's competition with 1 Grand Effie, 4 Gold, 3 Silver and 5 Bronze that saw Ogilvy Shanghai earn the prestigious "Most Effective Agency Office of the Year" recognition. Scroll down to learn more about two of our most awarded work: 
"Find My Place" - KFC
1 GRAND EFFIE, 2 GOLD, 1 SILVER, 1 BRONZE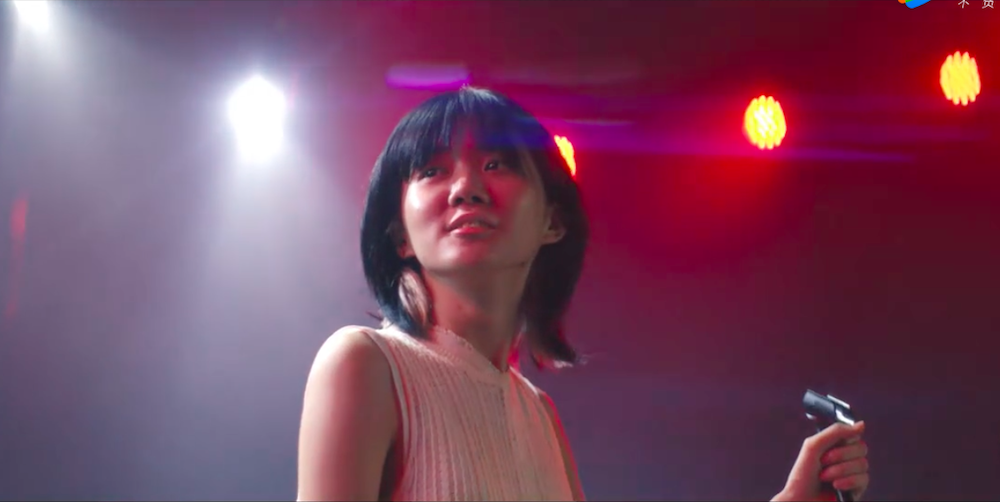 COVID-19 has made job hunting even harder than before for fresh graduates. For the 'hardest graduation season' in history, KFC came up with an encouraging, inspiring message for Chinese youth, reminding them that despite the obstacles that seem to be lying ahead of them, they'll always manage to find their place in society. In addition to being selected as the 2021 Grand Effie winner for Greater China, the campaign secured 4 additional trophies, consisting of 2 Gold, 1 Silver and 1 Bronze.
"Go! Freshman" - Chando
2 GOLD, 1 SILVER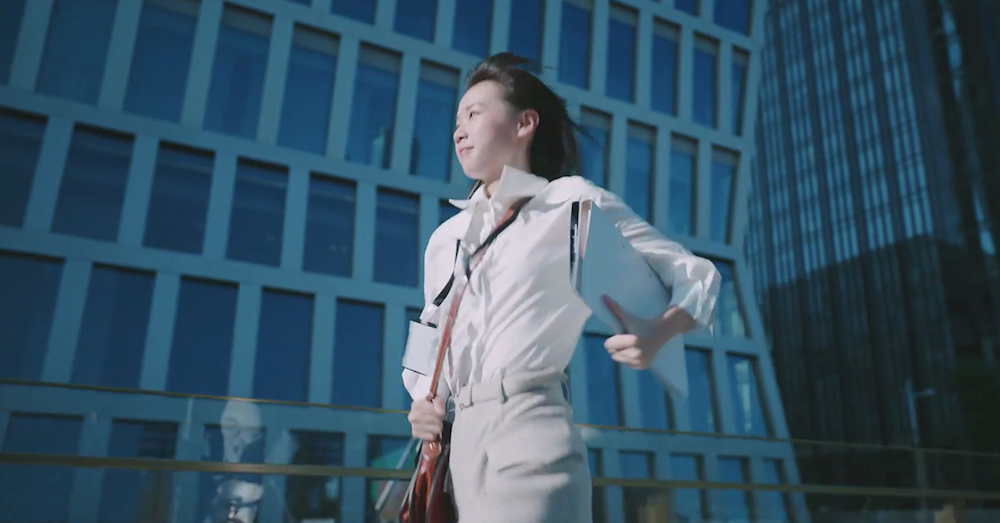 Adapting to the rules and codes of the workplace can be challenging for recent grads. Even more so in the post-pandemic era. It is in this context that Soho Square - an Ogilvy-owned agency - helped Chando craft a campaign dedicated to all new entrants to the workforce. The commercial, co-created with Bilibili influencers, encourages the young generation to pursue their passions and show perseverance in chasing their dreams.
Share