Ogilvy China Announces Two New Senior Hires in Its Beijing Office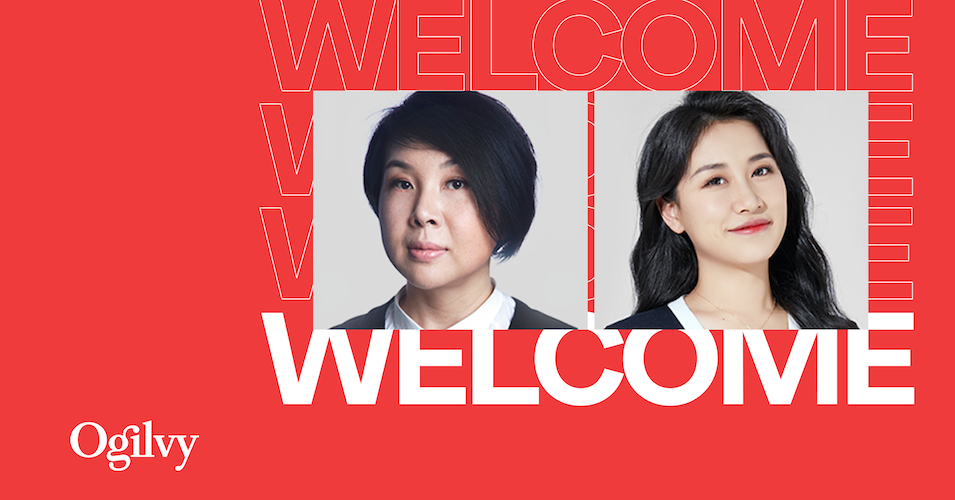 Following Ogilvy's global new organizational structure around 5 business units - consisting of Advertising, Growth & Innovation, Experience, Public Relations and Health - Ogilvy China today announced two new senior hires to strengthen capability offering and outreach in its Beijing office.
YanYan Yang has been named Group Executive Creative Director, rejoining Ogilvy Beijing from Tencent where she was Chief Creative Expert. She will work together with the current Beijing GECD Adrian Zhu, to strengthen the local creative department's leadership and bring specialist expertise in digital platforms and data. In her previous roles at Tencent and Baidu, she explored the role of scientific data to empower industry creativity and drive marketing effectiveness. YanYan's work has been recognized at several global and regional creative awards competitions, including Cannes Lions, One Show and AdFest.
Reed Colins, Chief Creative Officer of Ogilvy Asia, said: "I couldn't be happier with YanYan's return to Ogilvy. She is one of the very few creatives in China that has the ability to dream up big ideas and at the same time bring deep knowledge of social and commerce platforms, data and science to her work. She will be able to add a lot of new capabilities to our creative product."
Another returnee, Fiona Sun, has been appointed as Vice President, Platforms for Ogilvy Beijing.  She joins from Bytedance where she was responsible for agency relationships. In her new role, she will be responsible for driving strategic partnerships between Clients and key platforms. Fiona will report to Angel Chen, who recently joined Ogilvy China as Chief Growth Officer, also based in Beijing.
Moving forward under the optimized structure, Ogilvy will be organized around these 5 capabilities to drive further depth of skills and provide clients with a top-notch specialist offer. National business leaders have been appointed for each of the 5 units, with senior experts supporting the growth of each capability's offerings at an office level. In addition, integrated client teams will be supported by key specialists from any of the different business units depending on each client project's specific needs.
Chris Reitermann, Chief Executive Officer of Ogilvy Asia & Greater China, commented on the new structure: "We will be able to provide clients with the best of both worlds by offering a highly-integrated solution built upon deep specialization and agile teams, tailored to every project and every client need. This restructure is another key milestone in our transformation to make Ogilvy future-ready, partnering with our clients in our mission to be best creative platform for growth in the world."
Share