Ogilvy China Appoints Rachel Yan as Head of Media in Beijing, Offering Integrated Content and Performance Media Solutions to Clients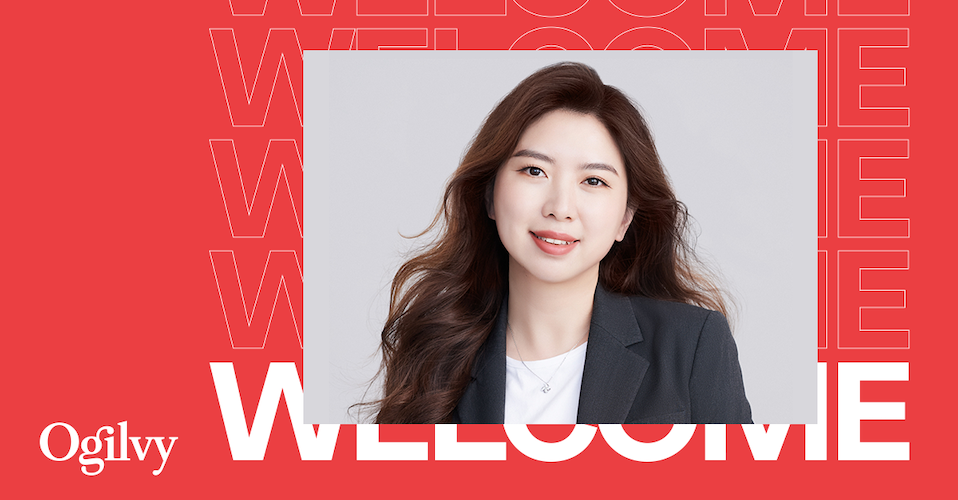 Ogilvy China today announced that Rachel Yan has been appointed Head of Media for Ogilvy Beijing.
Given China's unique and highly digital media landscape, bringing content and media closer together is now more crucial than ever. In this new role, Rachel will further strengthen Ogilvy's unique approach of bringing highly creative and personalized content across the media platforms that consumers most engage with, leading a team of Media, Engagement and Social strategists to deliver integrated performance marketing solutions for clients.
Ogilvy will leverage GroupM's media buying power to offer clients the best of both worlds: deep brand understanding combined with highly creative content, delivered through the most relevant media channels, in the most cost-effective way.
Tom Wan, President of Ogilvy Experience in China, commented saying: "We see a huge demand from clients in China for a more integrated approach, bringing together content and media to drive the best possible results and maximize return on investment."
Rachel Yan said: "The media landscape is increasingly complex and presents new challenges for brands. I look forward to working with all the talented experts in Ogilvy to help our clients unlock new business possibilities and drive continuous growth through innovative partnerships and integrated solutions that effectively match today's consumers' content consumption habits."
Rachel brings over 15 years of strategic planning experience in media agencies. She is passionate about driving innovation in content and consumer interaction for companies in sectors ranging from FMCG, Internet and technology, telecom, automotive to pharma. As Business Director for Mars she contributed to securing a joint business partnership with Tencent, exploring new pathways for business growth beyond TVCs, including the memorable Snickers exam series. She joins Ogilvy Beijing from Mindshare's Neo Beijing office where she worked as General Manager since 2018, leading a 70-person team to expand the boundaries of media while driving key initiatives for clients' digital transformation journey across marketing, media and tech innovation.
Share