Report: Making Luxury Brands Matter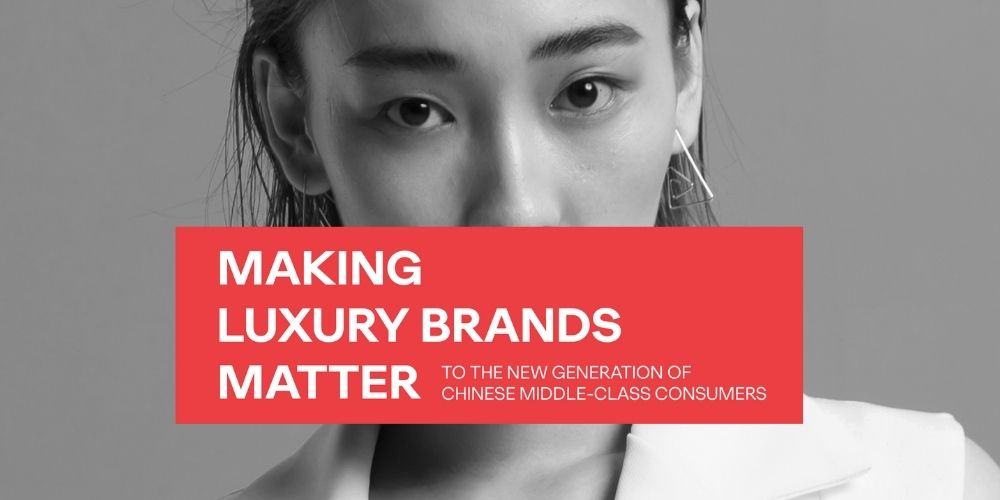 Ogilvy China has just released a research report on the new generation of Chinese consumers driving the luxury market. Titled Making Luxury Brands Matter, focusing on the distinct differences of this new, influential consumer group of the Chinese millennials, especially the post-90s, who are the new generation of the middle class. Insights in the report are drawn from qualitative research conducted in the past year to provide brands with an in-depth understanding of their values, attitudes and behavior as it pertains to luxury brands.  
The new generation middle-class Chinese consumers will be the biggest drivers of the luxury market, not only domestically, but worldwide. In the past few decades this group of consumers has evolved to be dramatically different than those that came before them. The customer journey involves more touchpoints across an even more fragmented digital ecosystem. While offline channels are still the preferred point of purchase, social media is now the most influential form of media for luxury goods purchases, putting the onus on luxury brands to facilitate a smooth online-offline experience.  
"The insights we're generating here are vital to making luxury brands matter domestically in China and abroad," says Chris Reitermann, CEO Asia & Greater China. "It is no longer about being on the right channels and localizing your messaging – this new generation of middle-class Chinese consumers demand a deep understanding of their newfound identity, and carefully laid building blocks in order for any long-term relationship to develop."  
The report takes a deep dive into the differences that define the post-90s consumer group, from the shift in luxury brands as a status symbol, to luxury brands as an extension of self, the concept of 'scarcity to virtual rarity,' to the new rules of creating an omnichannel customer experience. The side-by-side comparisons in the report are supplemented with specific actions brands can take to matter in China today, and in years to come.  
"The China luxury brands knew when they entered the market, is a completely different China than today. The new generation of middle-class consumers is much more complex, diverse and knowledgeable than their Western counterparts, and their power impacts markets on a global scale.  The interaction they have with brands domestically influences their purchases abroad," says Mickey Chak, Chief Strategy Officer, Greater China. "We hope that by providing insights into how they think and behave towards luxury brands, will give brands the necessary tools to succeed in a market essential to their growth."  
Click here to download the full version of the publicly-available report.
 
Share