Flashover: Creativity, Business, and Society in the Age of AI
AI will fundamentally change advertising and marketing, industry verticals, and society at large.
The latest AI tools are probabilistic engines that generate human-like language, images, and video. Despite their limitations, AI have proved invaluable to many fields — notably science, coding, business, and media.
Given that generative AI can produce art, copy, and code, the advertising industry must engage with these engines, and Ogilvy has been on the leading edge of that. We have explored a range of generative and analytical AI in order to serve our clients better, and we have learned that the incorporation of it into advertising and marketing will not herald the death of the agency or the sunset of human creativity.
Instead, AI will lead to a creative and strategic renaissance. AI will spur better ideas and deeper insight by speeding up creative iteration and mechanizing aspects of execution and production, freeing creative and strategic minds to focus on big ideas and solutions to client problems — to, in short, imagine. The legal and ethical aspects of AI are unsettled, and Ogilvy will always err on the side of caution; we will respect the rights of artists and the confidentiality of client information.
Our new paper, "Flashover: Creativity, Business, and Society in the Age of AI" investigates the changes that AI will create, and illustrates how businesses, brands, and society must react and respond.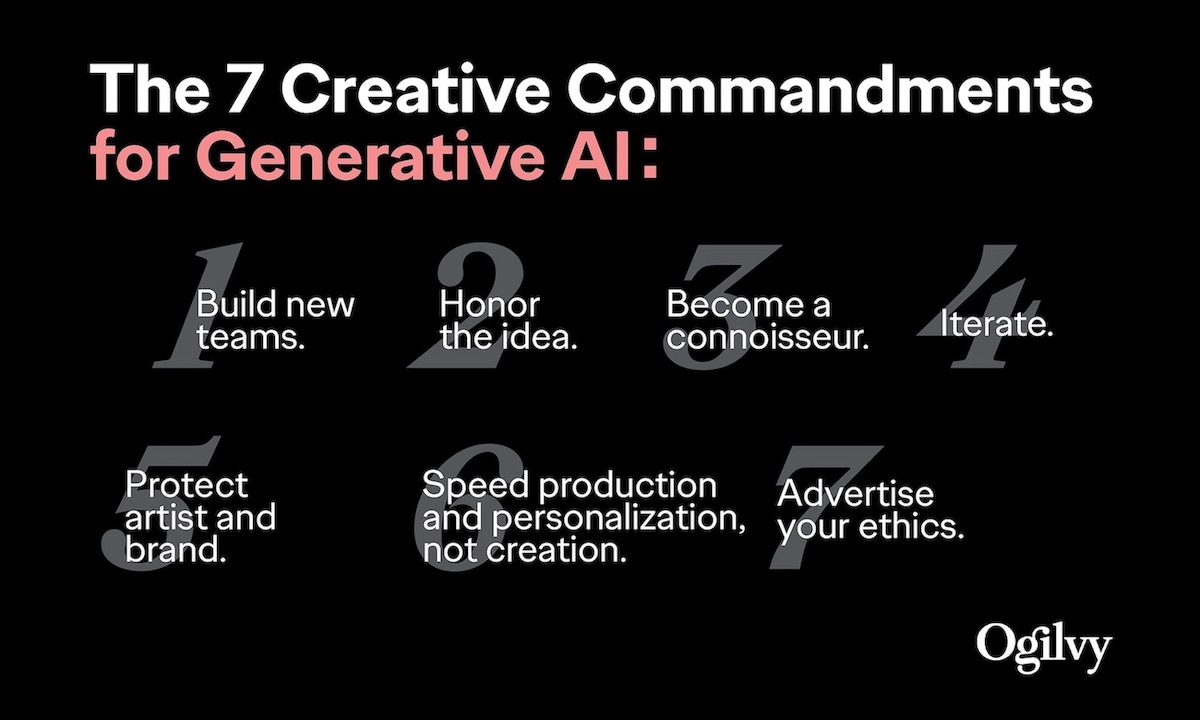 As the rapid adoption of AI makes clear, we, as a culture, have decided that the present and future benefits of this technology outweigh its potential harms. Disruption is coming, and it will cut across nearly all industries. All of us will have to work with AI in order to accomplish the tasks of daily life — the work of living and the toil of earning.
Click here to download the full "Flashover: Creativity, Business, and Society in the Age of AI" report.
Share