From Personalization at Scale to Affinity@Scale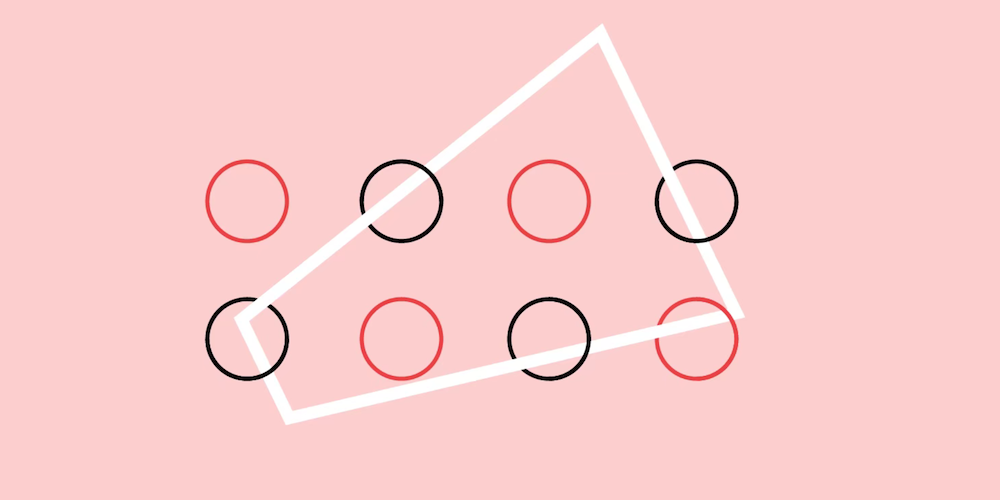 If you've been around marketing for the last half decade, you know about personalization at scale. In some ways, it's been thought of as the Holy Grail. And it makes sense. We live in an Amazon-ified world, one where we expect the digital platforms that we use all and every day to cut-and-paste everything for us, just as we'd like it.
Personalization has been the de-facto foundation of digital advertising, but cracks have started to become visible. Microtargeting is far less accurate and far less effective at persuading consumers as made out to be, a mishap that is the result of confusion around precision (the ability to reach the right people) and accuracy (the ability to deliver the right message).
In a recent report, "Affinity@Scale - Making Impact in a Personalized Context", Antonis Kocheilas, Global CEO of Ogilvy Advertising, and Jakub Hodbod, Global Head of Strategy for Ogilvy Social.Lab, argue that we need a new kind of personalization, an evolution of personalization at scale that combines the crucial data signals but with human insight, which showcases the affinity of brands for people. For brands and marketers who manage to deliver true, effective personalization, the opportunity is there.
Personalization that serves tech platforms lacks affinity—it turns brands into bland. We need to move from Personalization at Scale to Affinity@Scale.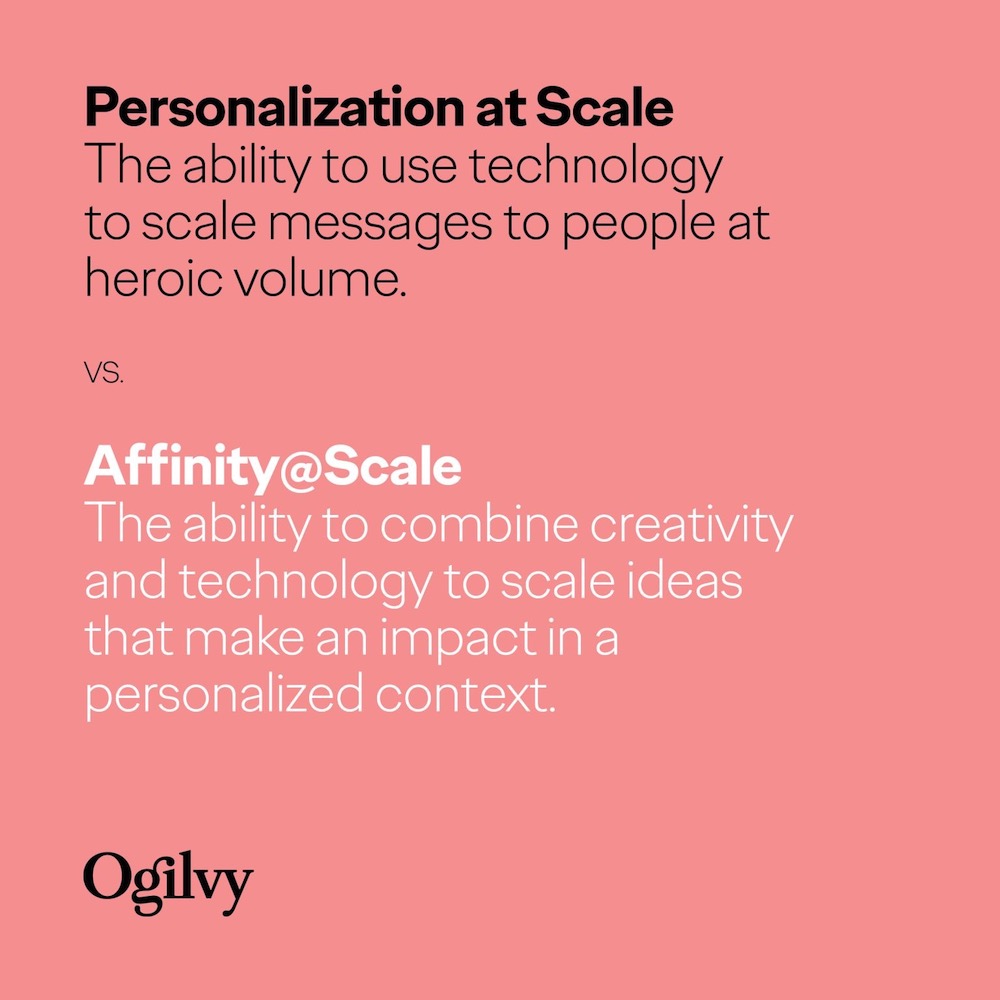 Affinity@Scale is Ogilvy's answer to the next era of personalization, a combination of human insights and data signals in the pursuit of understanding how a brand can show affinity to people and lead into action through the many lenses of a brand's idea. Ideas built from thinking infused by Affinity@ Scale can throw a spotlight on a business and win the attention of many, as well as each person individually, and initiate the kind of action that turns consideration to conversion.

In this report, which has been localized to include some best cases from China, we dive into at what Affinity@Scale looks like in action.

Click here to download a full copy of the "Affinity@Scale - Making Impact in a Personalized Context" report.
Interested in bigger, bolder ideas? Sign up for our newsletter for more insights on how brands can make an impact on the world.
Share