Report 2.0: Making Brands Matter in Turbulent Times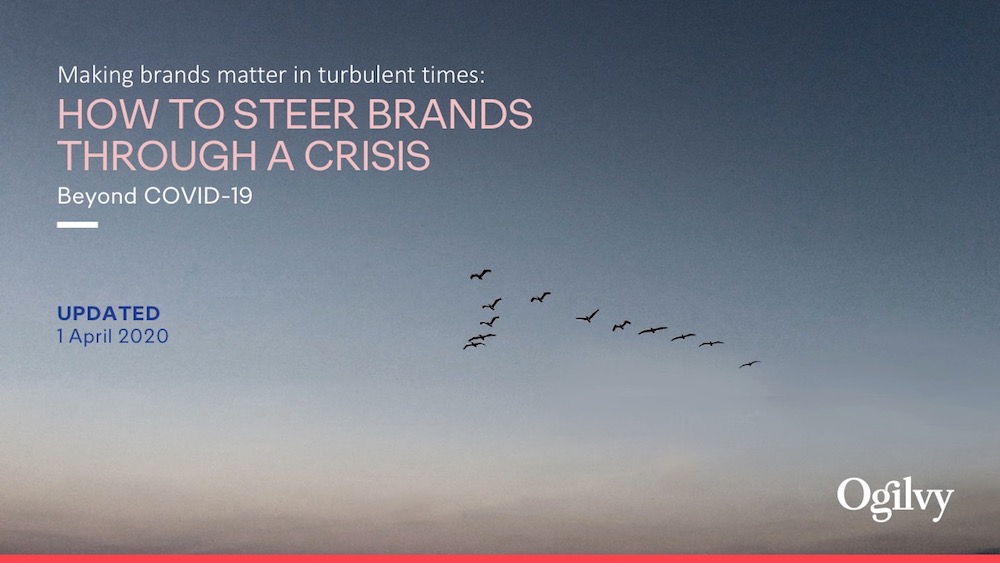 Up until late February, when we first published our "Making Brands Matter in Turbulent Times" report, there was hope that the novel coronavirus outbreak would remain contained in China. But COVID-19 has since then spread into a pandemic of devastating proportions, with the number of infections continuously increasing worldwide as we speak.
In light of this new reality, we have updated the report with recent learnings from China and around the world on brands that have dealt sensitively and positively with this crisis, and insights on how consumer behaviour has changed and will continue to change.
As marketers, the key challenge in dealing with a crisis as dynamic and pervasive as this one, is the ongoing uncertainty, making an agile response more crucial than ever. In this updated report, we look at the some of the latest examples of brands that are stepping up and transforming their business in meaningful ways in order to deliver value, whether it is by supporting people's health and safety or offering some much-needed positivity and lighthearted entertainment.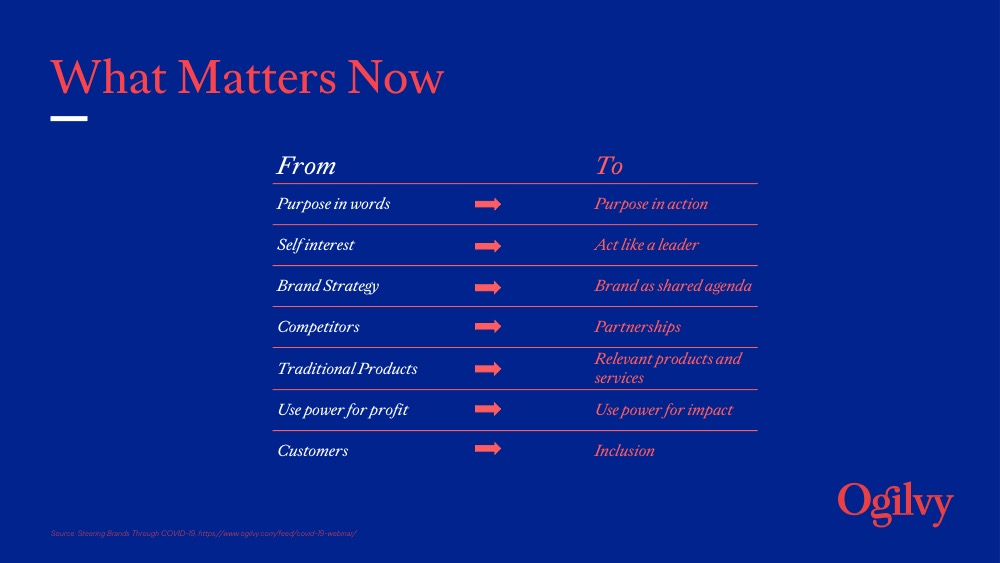 The crisis we are confronted with presents an opportunity for brands to prove their purpose and make meaningful adjustments to support consumers in these unsettling times. People's lives have been disrupted almost overnight, and so have their attitudes and behaviors - as a brand, this a moment to identify consumers' most pressing needs, connect with them on relevant channels and find ways to leverage your core expertise to support the changes brought by the COVID-19 pandemic.
By the time COVID-19 is behind us, the world will be a different place. We hope this paper will help readers better navigate the now, the rebound and beyond.
Click here to download a copy of the full report.
Share