Ogilvy China Bolsters Experience Offering, Names Angela Yuan Head of CRM & Loyalty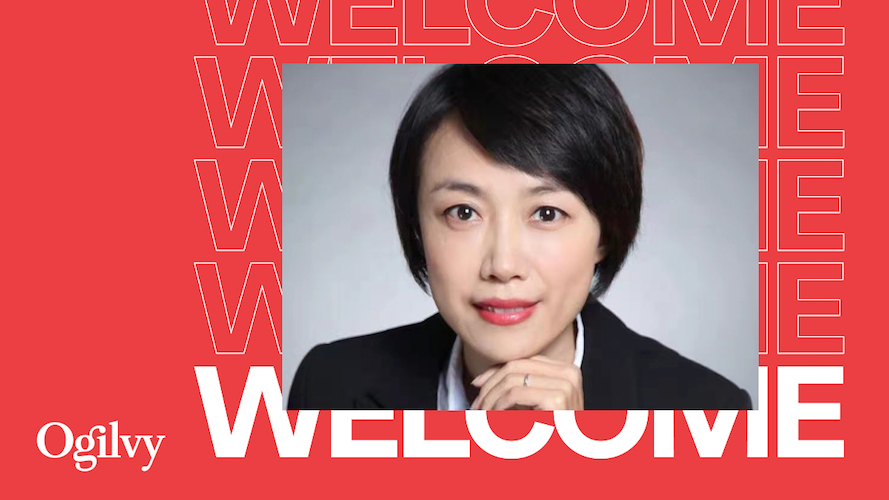 Ogilvy today announced that Angela Yuan has been named Head of CRM & Loyalty for Ogilvy China. Based in Shanghai, Angela will lead and enhance Ogilvy Experience's CRM, loyalty, customer lifecycle management and private domain offering in Shanghai whilst spearheading innovative strategies to grow new business opportunities across all China offices.
Tom Wan, President of Experience at Ogilvy China, said: "Consumer expectations towards personalized, frictionless brand experiences are extremely high – and growing by the day. Designing and deploying an experience strategy that connects with consumers at every stage of the engagement lifecycle is of paramount importance, and I am confident that Angela's track-record of driving brand impact through CRM solutions will be an incredible asset to our Experience team."
Commenting on her appointment, Angela said: "Leveraging Ogilvy's strong brand building capabilities, I hope to help brands build life-long connections with consumers through marketing technology, data analytics and consumer lifecycle management design and execution, not only providing consumers with superior, personalized experiences, but also realizing value growth for our clients."
Angela Yuan has spent her career working with companies in the United States and China, identifying opportunities to strengthen their connection with consumers through CRM-based solutions. With more than 15 years in CRM-focused roles, Angela has extensive experience in designing and executing data-driven CRM strategies within China's digital ecosystem - including marketing technology audit and roadmap design, data audit and strategy, customer lifecycle marketing strategy, communication plan, loyalty program design, advanced analytics, test design and predictive modeling - to help clients achieve business growth.
Prior to joining Ogilvy, she was Head of China for Publicis' CRM agency Epsilon, where she led cross-functional teams to deliver data, analytics, strategy and marketing technology solutions for a wide range of clients in China and the APAC region, in industries spanning automobile, financial services, infant nutrition, wine and spirits, pharma and FMCG. 
Interested in bigger, bolder ideas? Sign up for our newsletter for more insights on how brands can make an impact on the world.
Share