Caroline Slocombe Joins OpenX from WPP to Lead The Coca-Cola Company Business in Greater China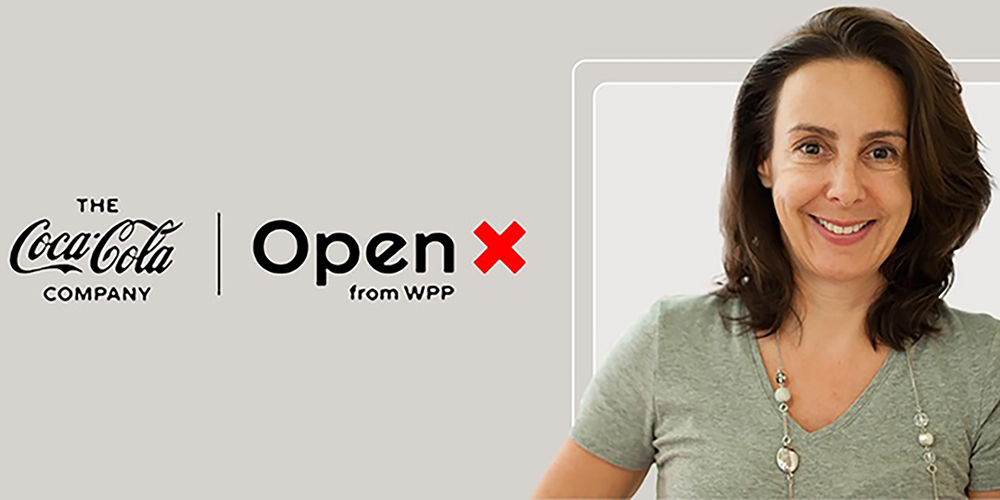 Industry veteran Caroline Slocombe has been appointed to lead The Coca-Cola Company business in Greater China for WPP. In this role, Caroline will be responsible for overseeing the overall relationship with The Coca-Cola Company and its portfolio of iconic brands across all of WPP's agencies in Greater China and operationalize the OpenX from WPP offering, a new integrated agency model comprised of creative, media, social, data, tech, PR, and commerce experts from across WPP.
"We are delighted to welcome Caroline to OpenX from WPP, a first-of-its kind globally networked agency model" said Laurent Ezekiel, Global CEO of OpenX from WPP & WPP CMO. "Greater China is critically important from a growth and innovation standpoint, and requires a deep understanding of the rapidly changing landscape. Having a leader with Caroline's marketing expertise and experience working with WPP teams across the region will be a tremendous asset as we support the transformation The Coca-Cola Company's marketing teams have embarked on."
Chris Reitermann, Chief Executive Officer, Ogilvy Asia & Greater China, said: "Caroline has a proven track record of building and leading high-performing cross-capability teams while championing the power of creativity to drive business impact. Her strategic marketing understanding, combined with her extensive experience in the region — having worked in Asia for more than two decades — made her an ideal fit for this vital role within the OpenX from WPP framework, which is all about delivering giant ideas that create giant value for The Coca-Cola Company."
Caroline Slocombe said: "The Coca-Cola Company is one of the most successful corporations on the planet, with a portfolio of iconic brands. Being able to help lead their marketing transformation agenda forward in this part of the world, which is so vibrant and innovative, is a once in a lifetime opportunity. I couldn't be more excited to be working with all the talented experts that make up the OpenX from WPP team and together push the boundaries of possibility." 
Caroline Slocombe brings over 25 years of agency experience directing multi-market, multi-functional teams serving some of the world's biggest CPG and FMCG brands. Since 2010, Caroline was part of Red Fuse Communications, an integrated global WPP team dedicated to serving Colgate-Palmolive worldwide. She most recently served as Red Fuse's Executive Director in APAC where she was responsible for driving growth for a portfolio of over 10 brands across 15 markets.
Prior to that, Caroline was the Executive Director of LOWE (now MullenLowe Profero) in Hong Kong, overseeing all aspects of the office operations whilst managing the Johnson & Johnson business (feminine care and baby care) across Asia-Pacific.
About OpenX from WPP 
OpenX from WPP is an entirely new offering created for The Coca-Cola Company that is integrated at its core and unprecedented in its scale. This industry-leading approach to modern marketing allows for seamless integration of bold ideas and creativity with end-to-end experiences that are informed by data and optimized in real-time. Our work spans across the company's five-category beverage portfolio in more than 200 countries as well as global tent-pole marketing efforts including FIFA and the Olympics. OpenX from WPP provides access to our entire agency network of over 100,000 experts unlocking access to the best talent, capabilities, and resources in and outside of WPP. Combining scale and agility, OpenX from WPP supercharges creativity and is a multiplier for change and growth. 
Share