Ogilvy Paris Launch AI.Lab, dedicated to delivering expertise in artificial intelligence to Clients.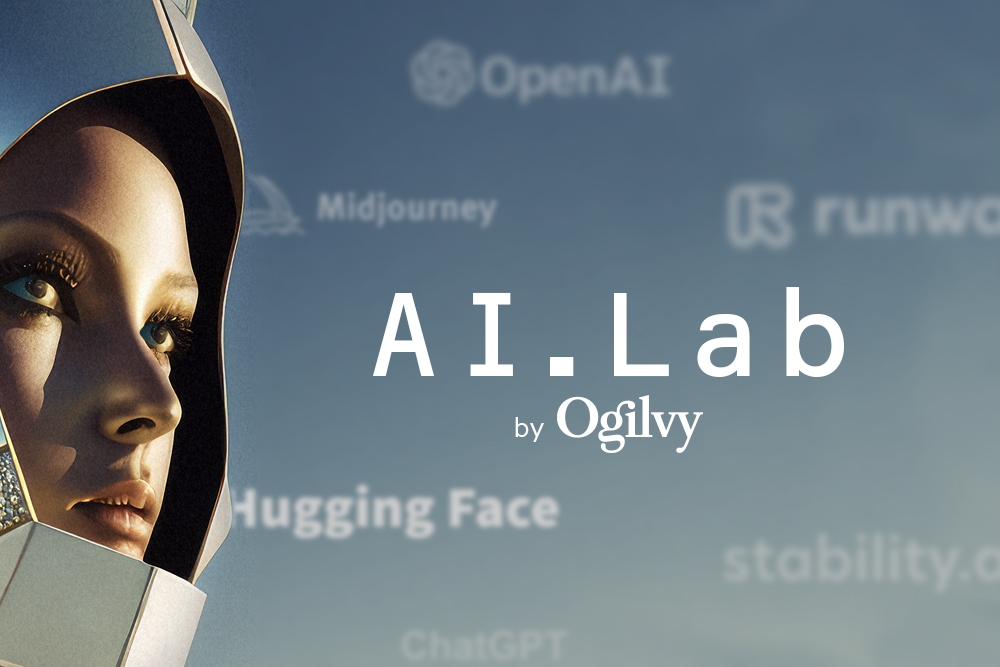 In recent months, AI has descended rapidly on the creative industry. Not to replace our creative expertise, but, rather, to augment it. AI brings a whole new level of capacity to liberate our creative imagination and offer an infinite reservoir of opportunities for Brands.   
This past year, Ogilvy Paris was out in front with the first advertising using the DALL.E 2 Outpainting feature to expand the scene of the famous Vermeer masterpiece that inspired the Nestle emblematic icon created for its dessert brand, La Laitière.  Using the AI feature, Ogilvy created new imagery that keeps the original masterpiece's look and feel while telling an extended story of how pleasurable it is to take time. 
The agency was equally instrumental in the realization of France's first magazine cover illustrated using AI and in its creation of the agency's holiday greeting card devised using GPT3 capabilities for anyone to deliver a truly personalized New Year's wish.
AI.Lab was conceived by Ogilvy Paris to harness and build upon its expertise in using AI to afford Brands all the opportunities that AI art generators can bring to help find impactful ideas on our society and on business.  Thanks to the initiation of these new technologies, a demonstrated application of them for Clients to date, and an agile and effective in-house production process, Ogilvy Paris has an inspiring offer.
Beyond the technological means put in place, Ogilvy Paris has assembled and trained a team of art directors, copywriters, and creative technologists, who are abreast of developments and ensuring every day how to make the best use of AI; but also, a legal team dedicated to answering questions of ethics and rights management posed using AI. Together, they work to imagine new activations for Ogilvy Paris' Clients. 
AI.Lab is a center of excellence for AI within REALITY, Ogilvy's global emerging experience unit. REALITY translates emerging technologies—including AR, VR, Web3, AI, NFTs, and beyond—into relevant and accessible creative experiences for brands so they can effectively build a bridge between today's reality and future realities. AI.Lab of Ogilvy Paris already supports brands such as Nestlé, Accor, Tinder...
"Like the industrial revolution or the internet revolution, artificial intelligence is changing the game in many areas of business and especially in communication," declared Mathieu Plassard, President at Ogilvy Paris. "We need to reinvent the way we work with our customers and the ecosystem of creators we collaborate with to make the most of all the opportunities offered by artificial intelligence.  Finally, we must not forget that AI remains at the service of ideas, and, as such, we can create 'Augmented Ideas''.
Added David Raichman, Executive Creative Director at Ogilvy Paris, ''Generative AIs are going to become a permanent part of our culture, they are disrupting creation and our means of expression. Many legal, ethical, and societal debates are emerging, and it is crucial for the agency to be part of them by bringing meaning to contribute to this inexorable revolution.''
Share