Eugène Bolengu, big winner of the Hors Circuit 2022 contest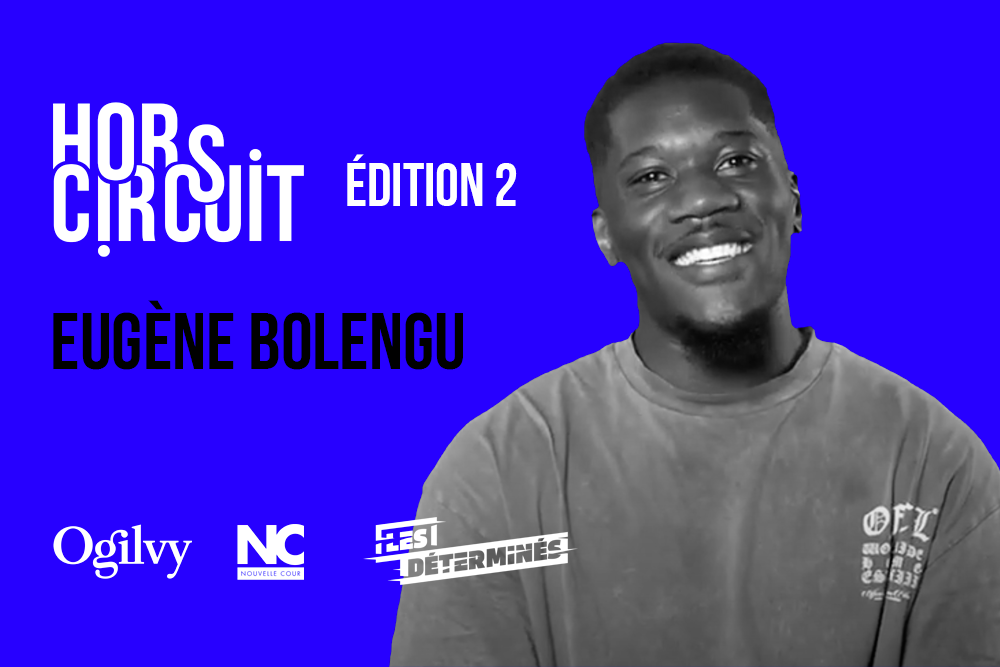 Last October, Ogilvy Paris launched the 2nd edition of its "Hors Circuit" contest with a new partner, the association Les Déterminés. The jury, made up of professionals from the fields of communication, social entrepreneurship and committed artists, unanimously chose Eugène Bolengu, dancer, scriptwriter and director.  
The Hors Circuit competition is intended for artists and creators who do not have a network but who have talent and aims to bring out promising talents. This year, Ogilvy Paris received about 50 applications. Participants had one month to pitch their project via the website www.horscircuit-ogilvy.com, adding their social networks and audiovisual content to reveal their universe.
The jury met on Thursday, December 1st to deliberate and it is Eugène's video project that seduced the 10 jurors. "Eugène Bolengu is a 28 year old artist with multiple facets and talents as he is a dancer, scriptwriter and director. We were all fascinated by his talent and his already very sharp achievements. He is a young man full of ambition with an artistic universe with street codes mixing choreography, reflection and poetry. We are delighted and eager to work with him and to make his talent known to as many people as possible.says Matthieu Elkaim, president and CEO of Ogilvy Paris. says Matthieu Elkaim, president and CEO of Ogilvy Paris.
"I am very happy to have won the Hors Circuit competition! I've always been fascinated by art, I think that perception and creativity are the keys to a beautiful work. No matter who we are, our vision is already a different art" explains Eugène Bolengu.
Interested in bigger, bolder ideas? Sign up for our newsletter for more insights on how brands can make an impact on the world.
Share